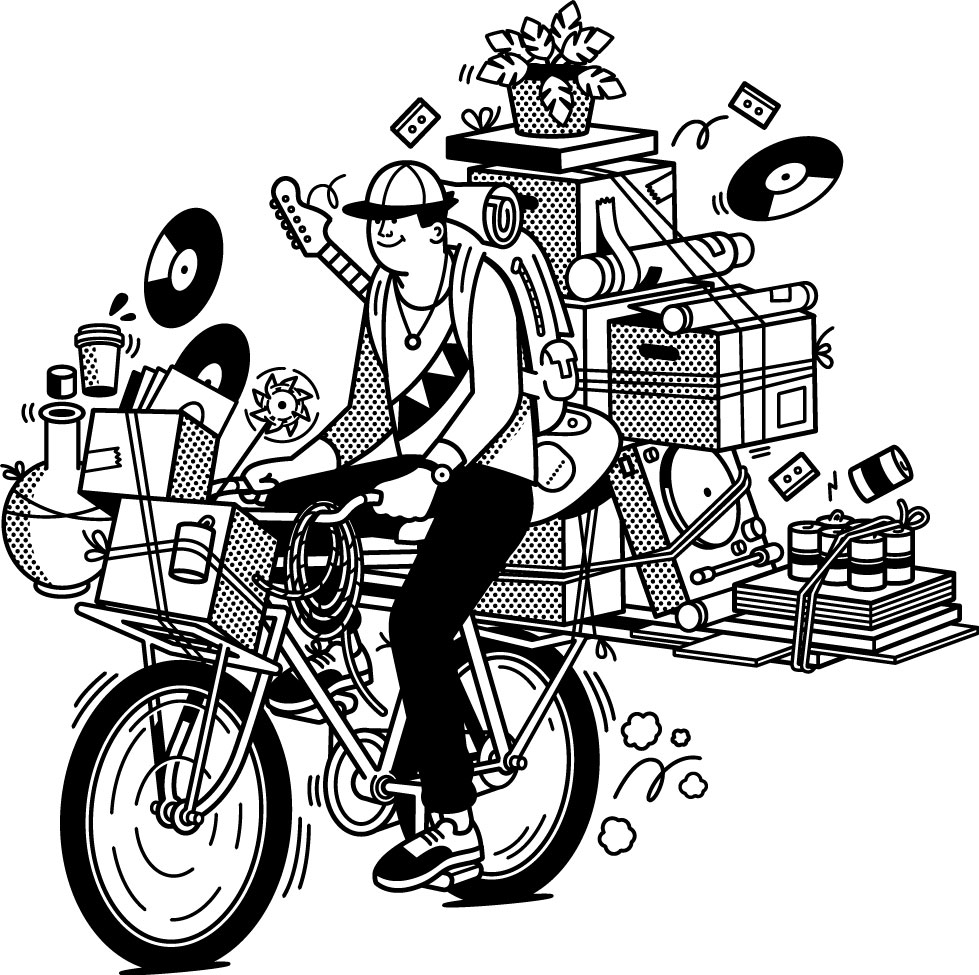 Our rack portfolio covers front racks, rear racks, different kinds of baskets as well as a cargo carrier. But which one works the best for your needs? When to go for a bigger size or why to choose stainless steel instead of aluminium? Read our thorough article to find the one(s) for you.
Before diving into the pack of racks, let's start with the basics. As we're here to find the perfect rack for you, take a moment to go over your cargo carrying needs and riding purposes. Are you mostly riding in the city, like to do long bike tours or maybe heading out to bikepacking adventures? What sort of gear are you mostly carrying? Grocery bags, laptop, post packages, or a tent and a sleeping bag?
Also, just keep in mind the simple ground rule for packing: If you are riding with a heavy load, try to pack the gear evenly on your bike and keep the weight as low as possible.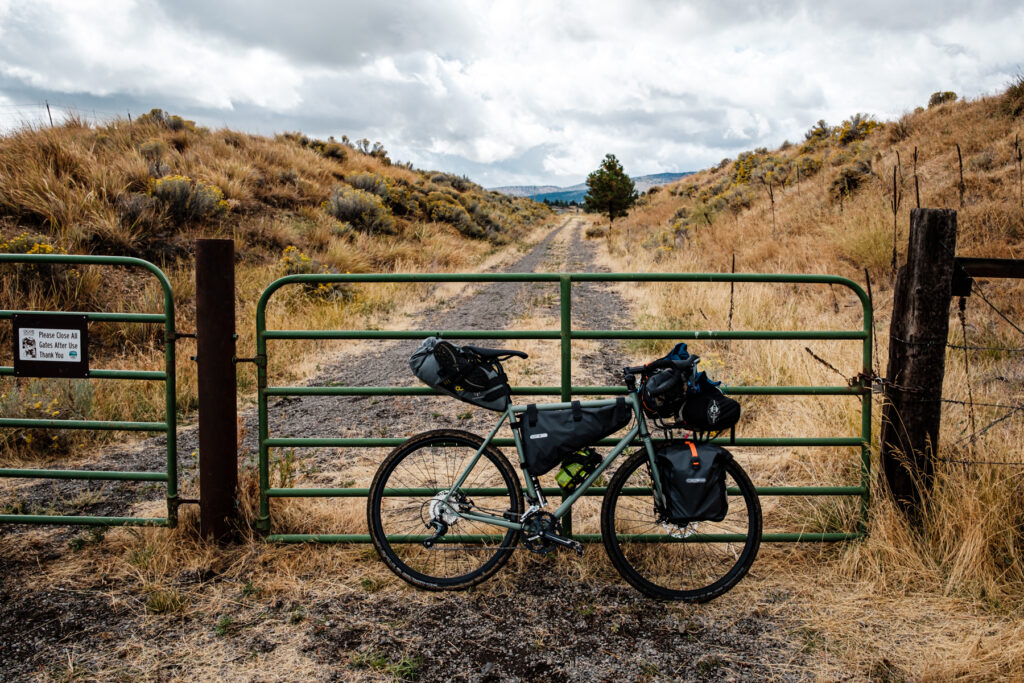 Do-it-all front racks
A common question is a front or rear load? Front racks are great for carrying all sorts and shapes of gear and you'll always have your stuff easily accessible without getting off the bike. And to be honest, it's also a matter of looks. There are plenty of us who just dig the looks of the Porteur style front racks.
Pelago Commuter Front racks are simple and stylish racks that work great for anything from daily rides to longer bike tours. Gear can be packed on top of the rack, but racks have side rails for panniers too, which already gives multiple packing options.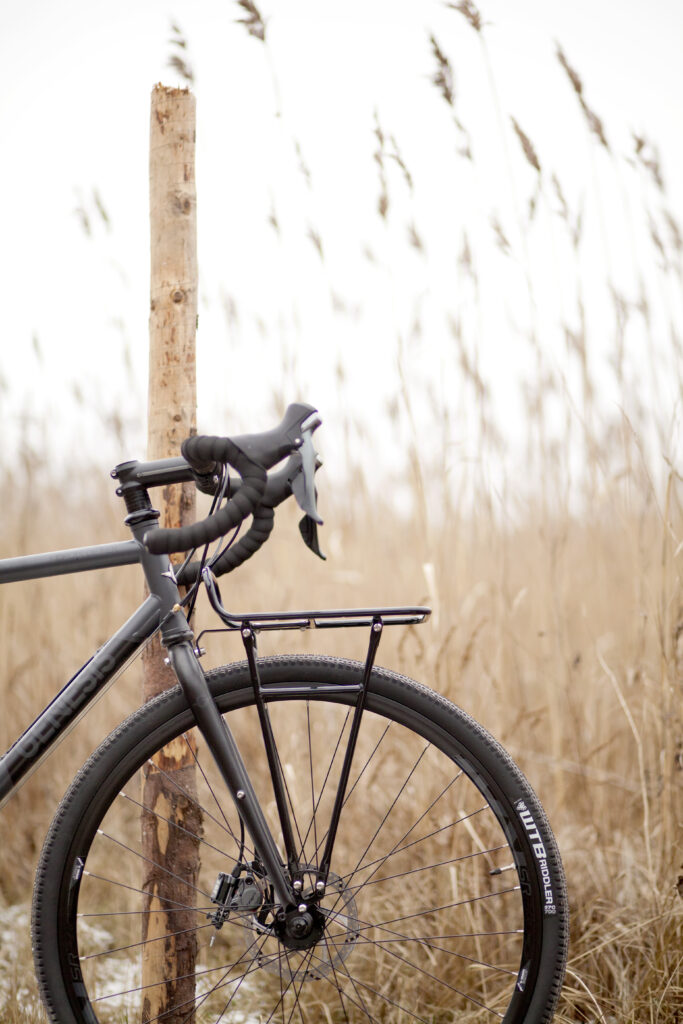 Minimum weight or maximum durability?
If you are seeking a lightweight and more affordable rack, go with one of our aluminum ones. The maximum load capacity of the aluminium Pelago Commuter front rack is 10 kg, which is enough for daily errands and easy cargo. For those looking for strength and durability for heavy loads or heavy riding, we recommend our stainless steel racks. Steel racks can carry 15 kg weight and they enjoy up to 30 years warranty. Compared to the lighter aluminium racks, these add only extra 280g weight (size M).
Note that the maximum load capacity of the top platform is 10 kg for both stainless and aluminium racks. Stainless racks can carry another 5 kg load distributed in the side panniers to reach the maximum load capacity of the whole rack.
Stainless and aluminium racks differ also from each other from the finishing: aluminium has a matt and stainless racks glossy finishing.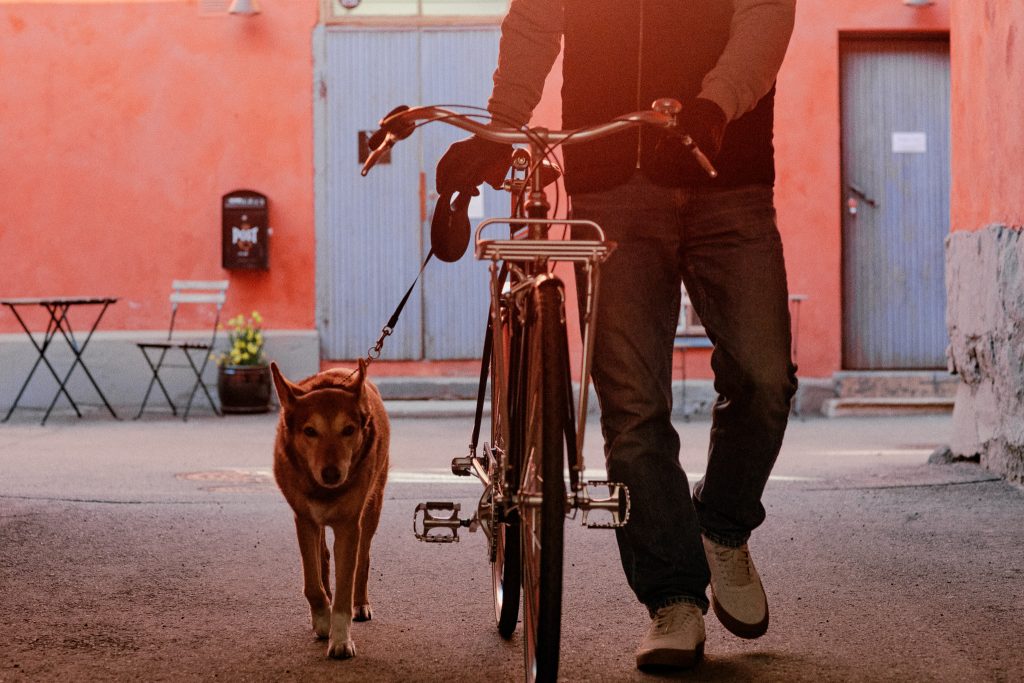 Racks are available in 3 different sizes, from small to large.
Small size comes only in aluminium and it is the most lightweight version. Strap here a compact bag, rain gears or just use it as a lightweight pannier holder.
Medium is perhaps the most versatile rack size. It gives enough support for your gear, but the profile of the bicycle stays still relatively slim and the rack works perhaps easier with drop bars than the wider L size rack. Medium rack can fit many rack bags (e.g. Pelago and Restrap).
The largest rack is a true messenger rack and suits other cargo haulers too. The big platform offers the largest support and it is the top choice if you often need to carry large objects, packages, banana boxes, ice hockey gear etc.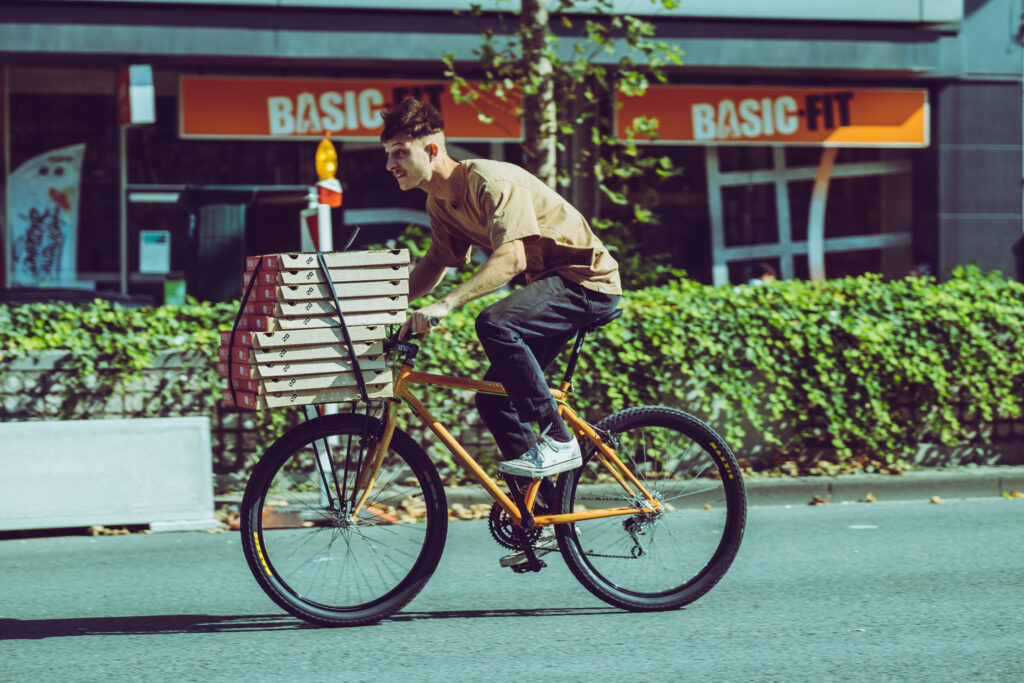 But does it fit?
Commuter front racks come with 3 different mounting pieces so racks fit most bicycles with 26" or 28" wheels that have a bolt hole drilled in the fork crown. Yep, that crown hole is a must. Note that only the size of the platform varies between the different sizes, the sidestays are the same in each rack size. This means that S and L size rack will both fit equally well bikes with different tyre sizes.
With the different mounting adapters the rack can be installed to the fender eyelet, rack eyelet or 9 mm axle. With the installation we advise you to be creative and try out different solutions if it feels that the rack doesn't fit: add a spacer or two, turn the mounting piece in a different angle or upside down. Hot tip for cantilever brake users: turn the fork crown bracket upside down. This has worked in many cases!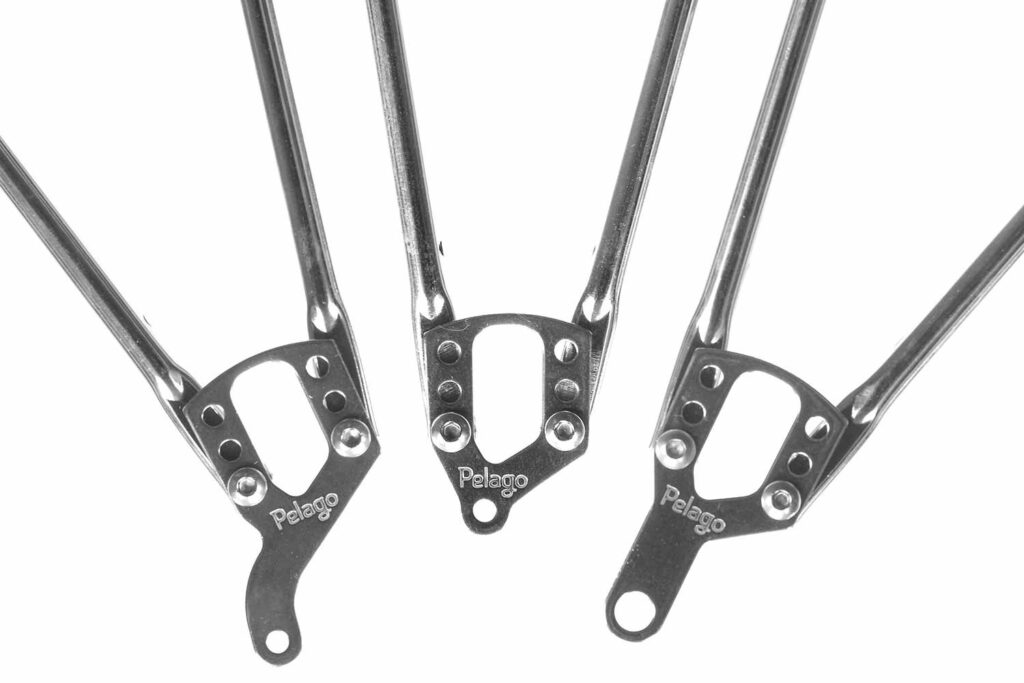 Easy Rasket life
While racks are great for carrying packages, the "throw and go" Rasket is ideal for carrying grocery bags, jacket, backpack etc. Rasket is not as deep as traditional wire baskets, but due its lower sidewalls it also fits bicycles with a lower head tube.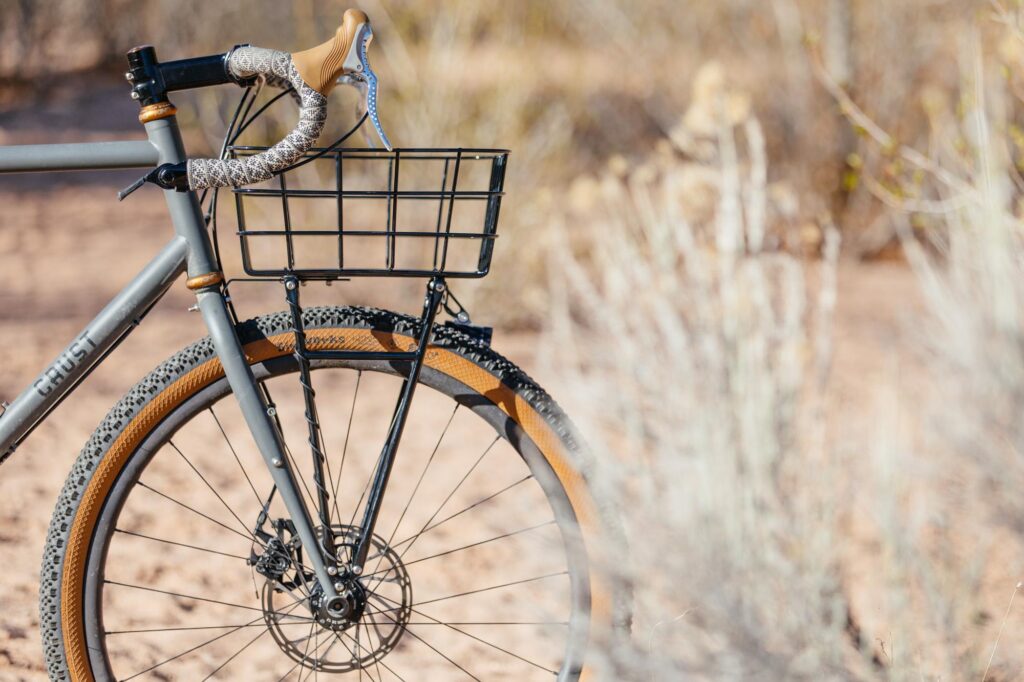 The Rasket is sturdy and strong, but still relatively lightweight. The mounting and the sidestays are identical with Pelago Commuter Front racks, so you can actually switch the platform between these models. See our installation tips from the racks above.
We have witnessed many devoted rack-users turning into full Rasketians after trying it out. Be aware.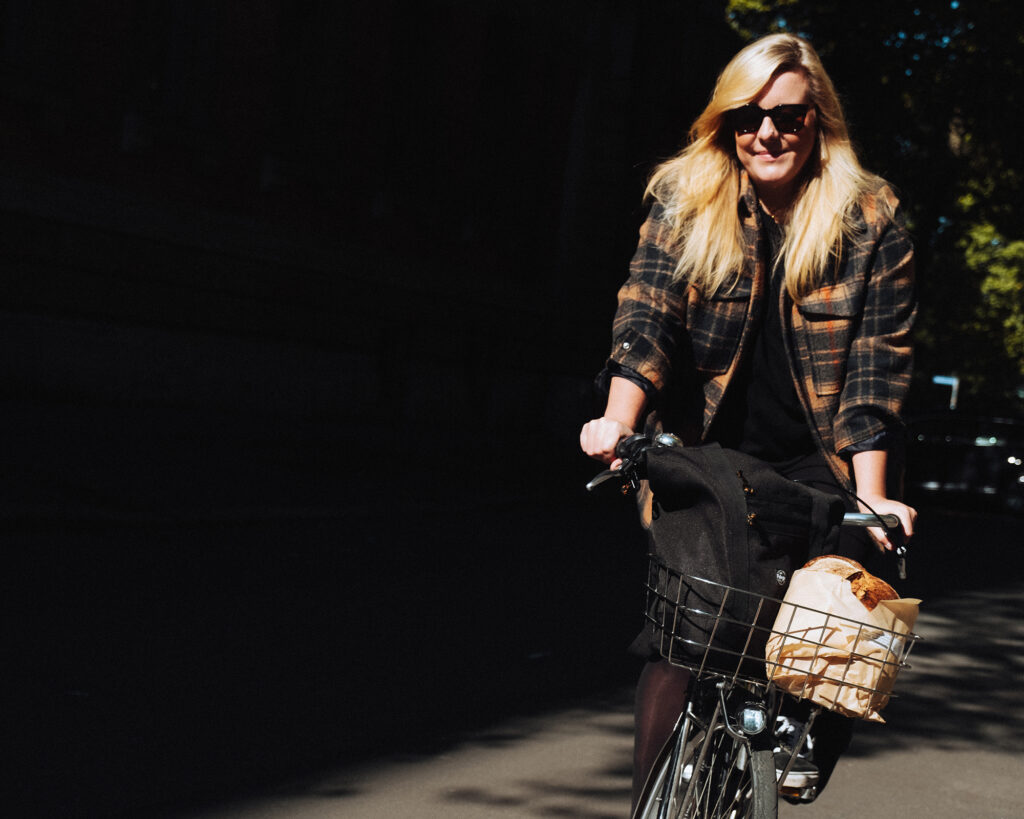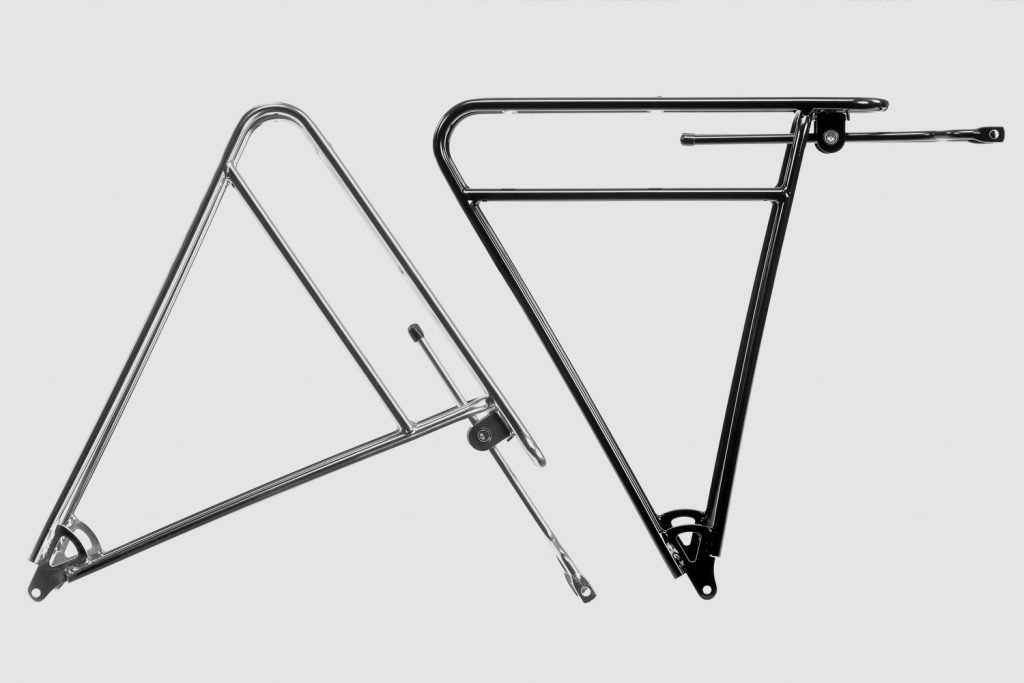 Party in the back
So front racks are nice, but loading heavy cargo on the front rack can also make the steering heavier meaning you'll need more effort to turn the handles. Steering is less affected when a bicycle is loaded at the back, so often heavy packages are best kept on rear racks. On the other hand, heavy rear load might cause some tail wagging, so balancing the weight on the bike is always the best.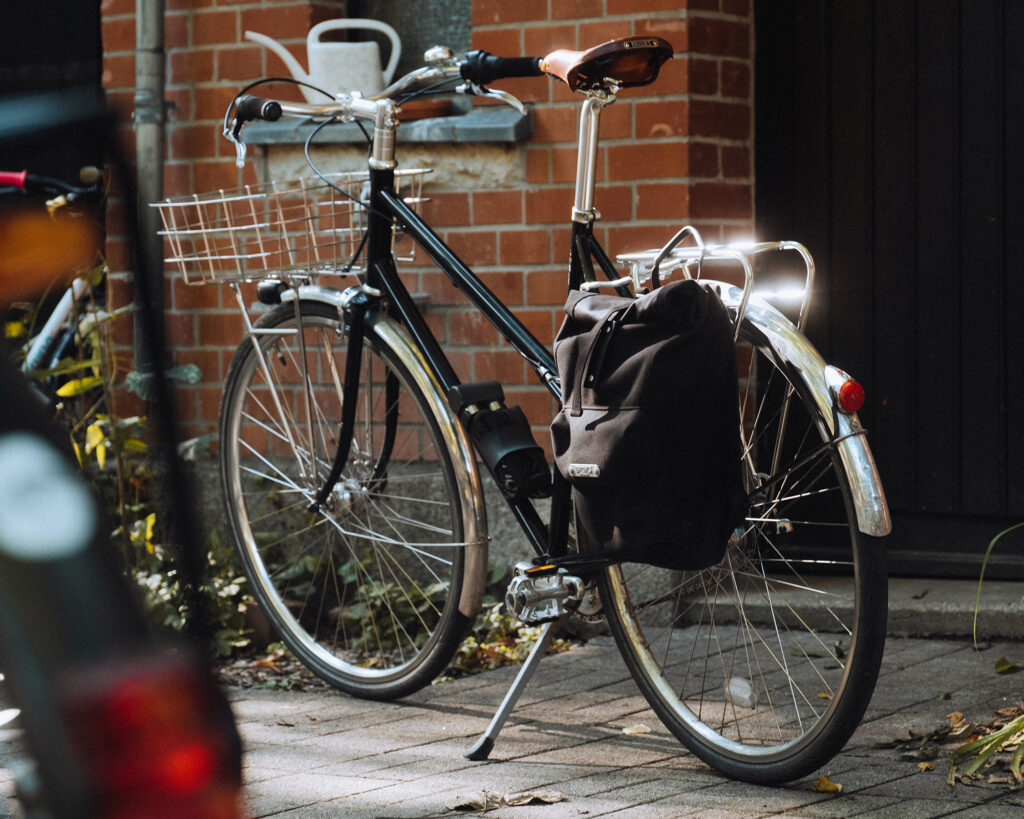 Pelago Commuter rear racks are great for touring, but also good for daily rides or commuting if you like to use roomy panniers for laptop and other gear etc. The design of the Pealgo rear rack is simple and elegant, but the strong rack can carry loads up to 25 kg. The pannier rails bring the weight slightly lower making the ride more stable and leaving the platform top free for other gear.
Pelago rear racks are simple to install and fit most 28" bicycles. Hot tip for Pelago Stavanger riders: If you wish to install a Commuter rear rack AND the wide 55 mm aluminium fenders, we made a riser kit for you that helps the installation.
Go low with lowriders
As said, keeping the weight low as possible makes the bike more stable to ride. A nice add-on to Pelago Front racks and Raskets are the Pelago Lowrider pannier supports. Change the original rack sidestays to low riders to hang the panniers lower. Panniers are more easily accessible when placed lower and the ride is more stable. Lowriders are great especially if you are touring mostly on roads and pavements. If you are heading to rougher terrains or ride mainly in the city, the low hanging panniers might get stuck to the obstacles more easily.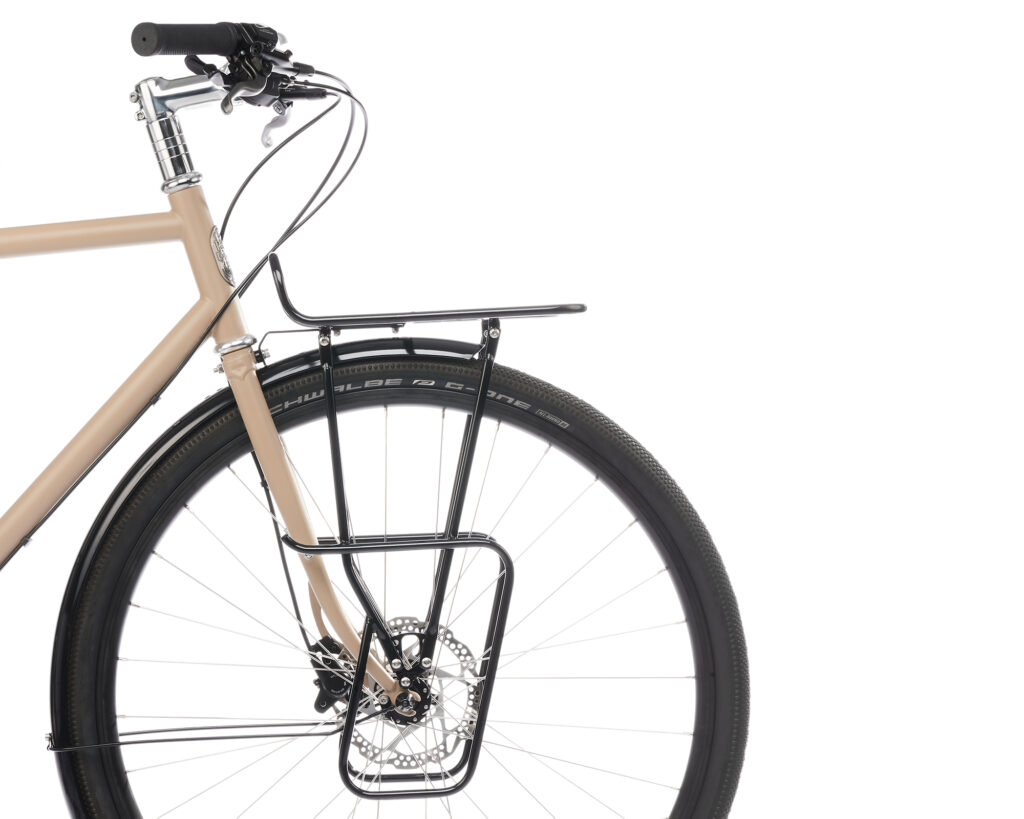 Fork-mounted cargo carrier
Fork rack is the newest member of the Pelago rack family. Though it has the same simple design as the other Pelago racks, this compact cargo carrier or cargo cage is actually not a rack, but a handy platform that mounts directly to the fork expanding the packing capacity of the bike.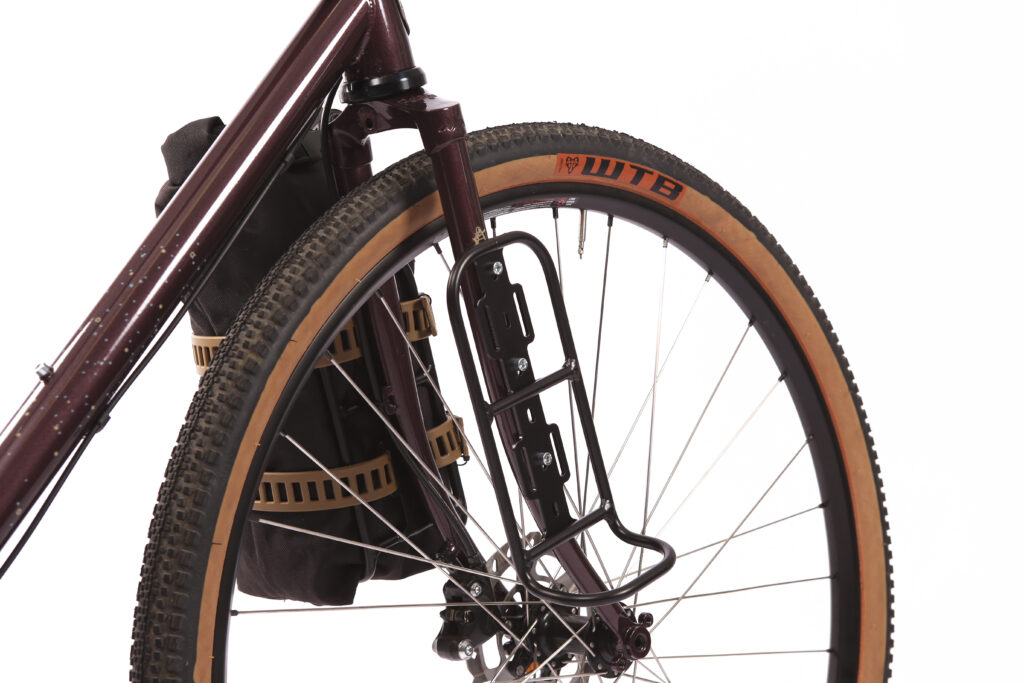 Gear is secured to the Fork rack with straps. Fork rack is especially handy on bikepacking trips if you need to carry a little more extra than a typical bag setup of frame bag, seat pack and a handlebar roll/bag has room: extra water bottles, sleeping bag etc.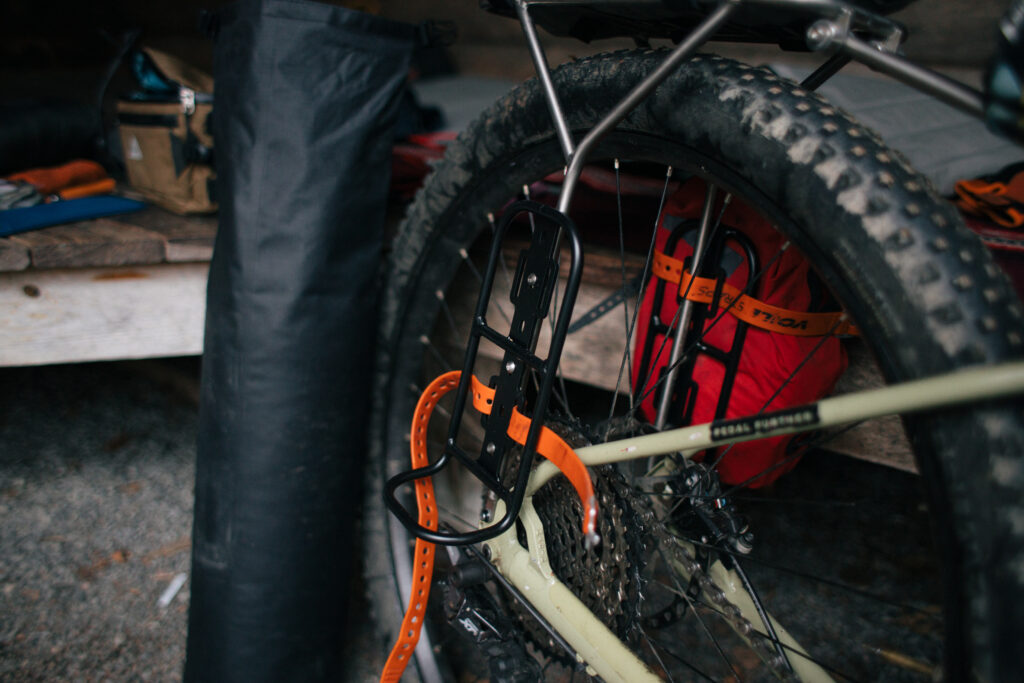 Pelago Fork Rack fits a wide variety of forks with its six mounts, although a full three bolt mounting is recommended for the maximum 3 kg cargo load. Hence the Fork rack is ideal for forks with triple mounts (see for example Pelago Stavanger). Those six mounting holes also enable various different height positions.
More questions?
If you still doubt which rack to choose, you can always drop us a mail at webshop@pelagobicycles.com or reach out to local dealers. This blog post is based on questions we have received from you guys through different channels. We are already planning a follow up guide for bags and racks, so more to come!