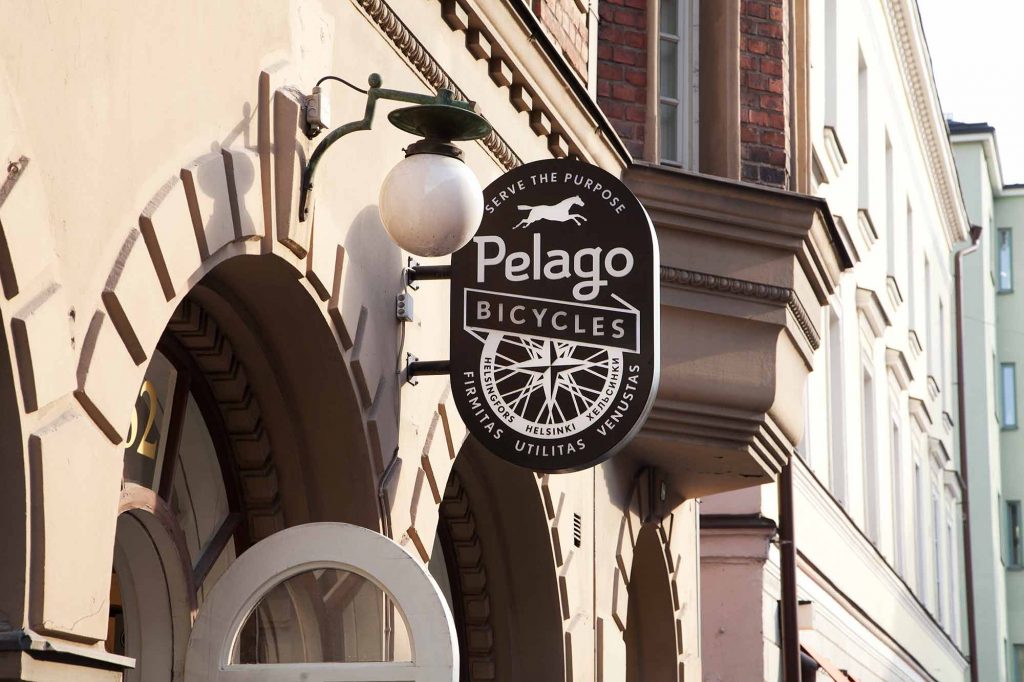 Open positions
SALES AGENTS / GERMANY
Pelago develops strong, functional and beautiful bicycles and related products to serve the active and sustainable lifestyle. We are based in Helsinki Finland, but our retail partner network stretches across Europe.
About the job
We are looking for new team members to help us on the German market. As a sales agent, you work in expanding the retail network, help in serving and managing the current clients and collaborate with the team in marketing projects.
Requirements
You are passionate about B2B sales, customer service and understand the role and business of local bike shops. You have an idea and a vision how to build and develop the sales network and you can work independently to make results.

– You live in or you can work full time in Germany
– Native German language speaker and fluent English
– Good understanding of B2B sales and its success elements
– You have experience with ERP platforms and CRM tools
– You have excellent project management and team working skills
– You have passion for cycling beyond business
We are glad to talk more about the details of the sales area, Pelago product portfolio and the commission structure. Please send your resume and possible questions to sales@pelagobicycles.com. We hope to hear from you and talk more!
More details:
Jari Säntti tel: +358440131182
Timo Hyppönen tel: +358456755861
VERTRIEBSMITARBEITER/-INNEN / DEUTSCHLAND
Pelago entwickelt starke, funktionale und schöne Fahrräder und Zubehör für den aktiven und nachhaltigen Lebensstil. Wir haben unseren Sitz in Helsinki, Finnland, aber unser Einzelhandelspartnernetzwerk erstreckt sich über ganz Europa mit einigen Partnern in Übersee.
Stellenbeschreibung
Wir suchen neue Teammitglieder, die uns auf dem deutschen Markt unterstützen. Als Vertriebsmitarbeiter/-in besteht Ihre Aufgabe darin, das Einzelhandelsnetzwerk zu erweitern, bei der Betreuung und Verwaltung der aktuellen Kunden zu helfen und zusammen mit dem Team an Marketingprojekten zusammenzuarbeiten.
Voraussetzungen
Sie begeistern sich für den B2B-Vertrieb, den Kundenservice und verstehen die Funktion und das Geschäft von lokalen Fahrradgeschäften. Sie haben bereits eine Vorstellung davon und eine Vision, wie Sie das Vertriebsnetz aufbauen und entwickeln können und sind in der Lage unabhängig und ergebnisorientiert zu arbeitenSie wohnen in Deutschland oder können Vollzeit in Deutschland arbeiten
– Sie sprechen Deutsch auf Muttersprachlerniveau und fließend Englisch
– Sie haben ein gutes Verständnis vom B2B-Vertrieb und dessen Erfolgselementen
– Sie haben Erfahrung mit ERP-Plattformen und CRM-Tools
– Sie verfügen über ausgezeichnete Projektmanagement- und Teamfähigkeiten
– Sie haben auch außerhalb des Geschäfts eine Leidenschaft für das Radfahren
Wir freuen uns, mit Ihnen über die Details des Vertriebsbereichs, des Pelago-Produktportfolios und der Provisionsstruktur zu sprechen. Bitte senden Sie Ihren Lebenslauf und mögliche Fragen an careers@pelagobicycles.com
Wir hoffen, von Ihnen zu hören!
Weitere Details:
Jari Säntti tel: +358440131182
Timo Hyppönen tel: +358456755861