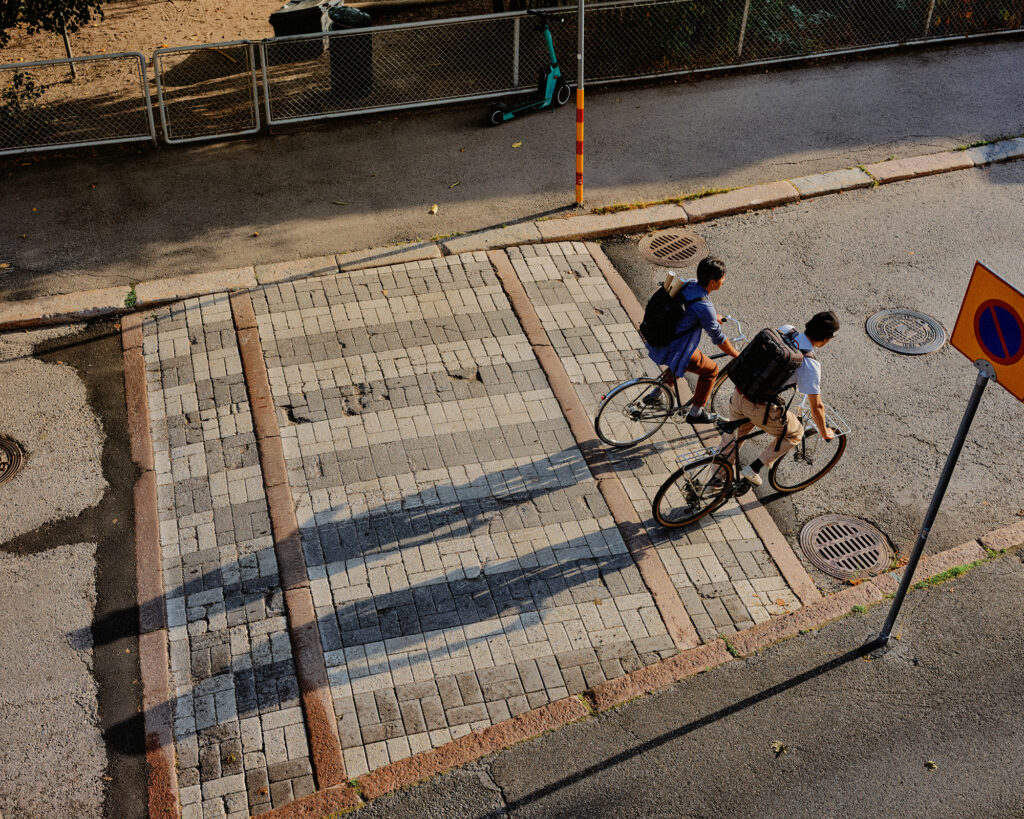 A good bike is for everyone, not just for some hardcore cyclists. A good bike should be up for grabs for all of us, no matter how often or how far we ride. It can make commuting the best part of the day, daily life smoother, weekends more fun, and can take us to unbelievable adventures.
From the Pelago collection, you can find bikes for the city and for touring, as well as suitable accessories from versatile racks to bicycle bags.
Read more about different Pelago models and pick up tips on the most popular accessories.
---
Brooklyn and Bristol – Praise for the Classics!
Brooklyn and Bristol are true Pelago classics that have remained faithful to the original idea of a simple and stylish city bike.
If you are looking for a comfortable and easy bike for city riding, favor an upright riding position and those trusty coaster brakes, Brooklyn or Bristol is your choice. But don't let the classic looks fool you, bikes are built with modern and reliable components and will serve a smooth ride.
Check out also our Åbo and Borgå bikes if you fancy some new and fresh colors!
Tip! If you want as upright and straight riding position as possible, go with Brooklyn. Brooklyn is a popular bike for the whole family. The bike comes in many different size and gear variations, with or without lights.
Popular accessories: Stainless steel basket is the best choice for Brooklyn and Åbo bikes. Try Rasket or Commuter Front rack with Bristol and Borgå bikes.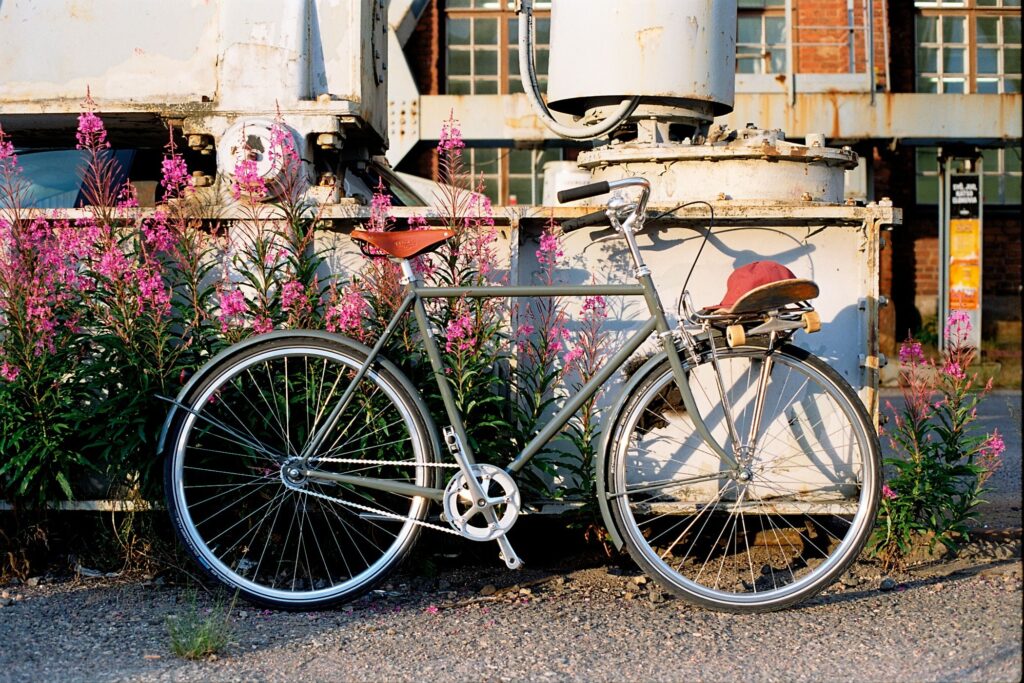 Easy lightness – Capri and Hanko Street
Beautiful and lightweight Pelago Capri is a modern and stylish city bike, easy like a summer day in the city. Capri is light to handle and ride, and the lovely colors together with the timeless design makes it a playful and nimble bicycle. Capri is suitable for commuting, easy touring, and all sorts of city riding.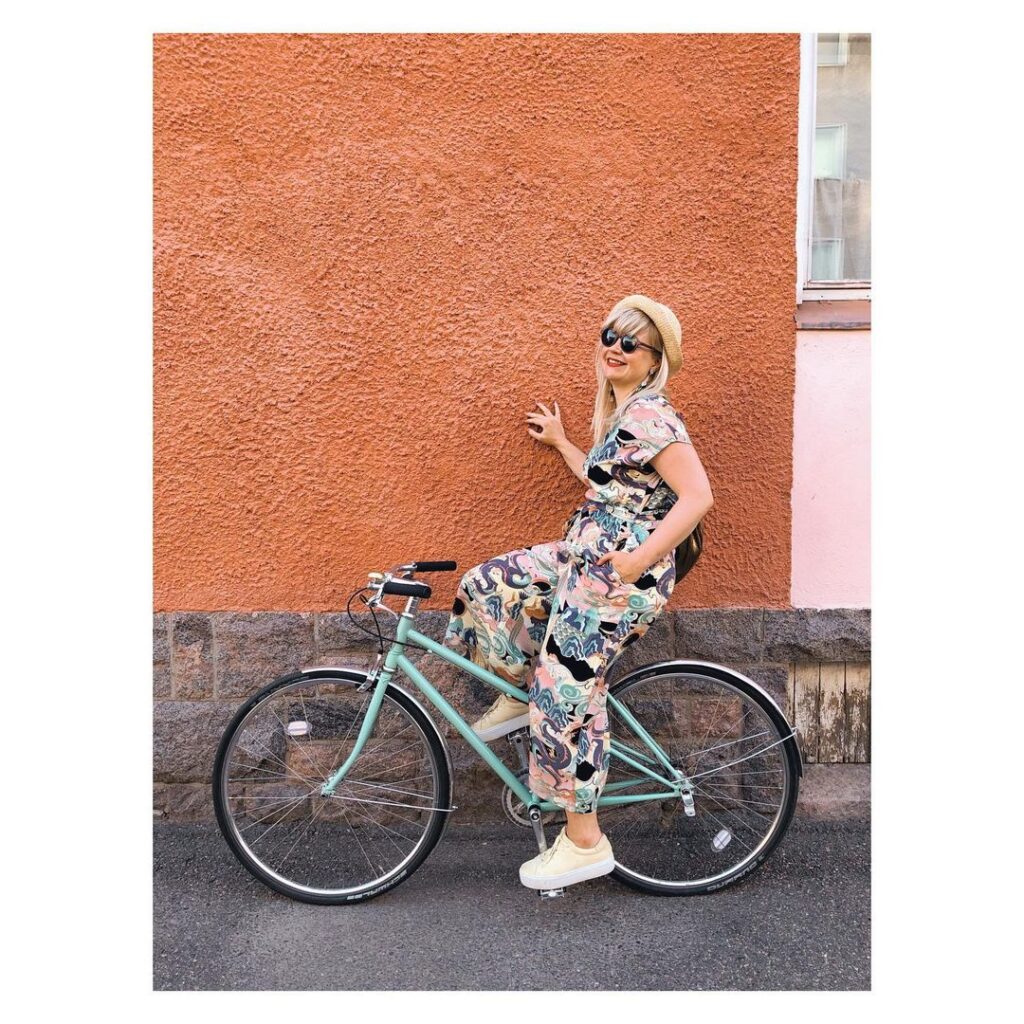 Singlespeed Hanko Street is a lightweight urban beater. It's easy and fun to ride, but bike can also be easily converted to a gear bike. A nice addition is WTB's slightly wider tires – the ride feel is comfortable, and the brown tan walls combined with the bike's petrol green frame creates this rugged overall charm.
Popular accessories: Aluminum Commuter front racks are a great addition to lightweight bikes. Try a matte black front rack with Hanko Street, and a clear one with Capri.
Commuters – The high-end city bikes 
Pelago Airisto and Hanko Commuter are at the premium side of classic city bikes. The stylish and elegant bikes do not boast, but bring luxury to everyday cycling with their comfortable ride, smooth gears, hub dynamo lights with minimum rolling resistane, powerful disc brakes, and high-quality hub gears.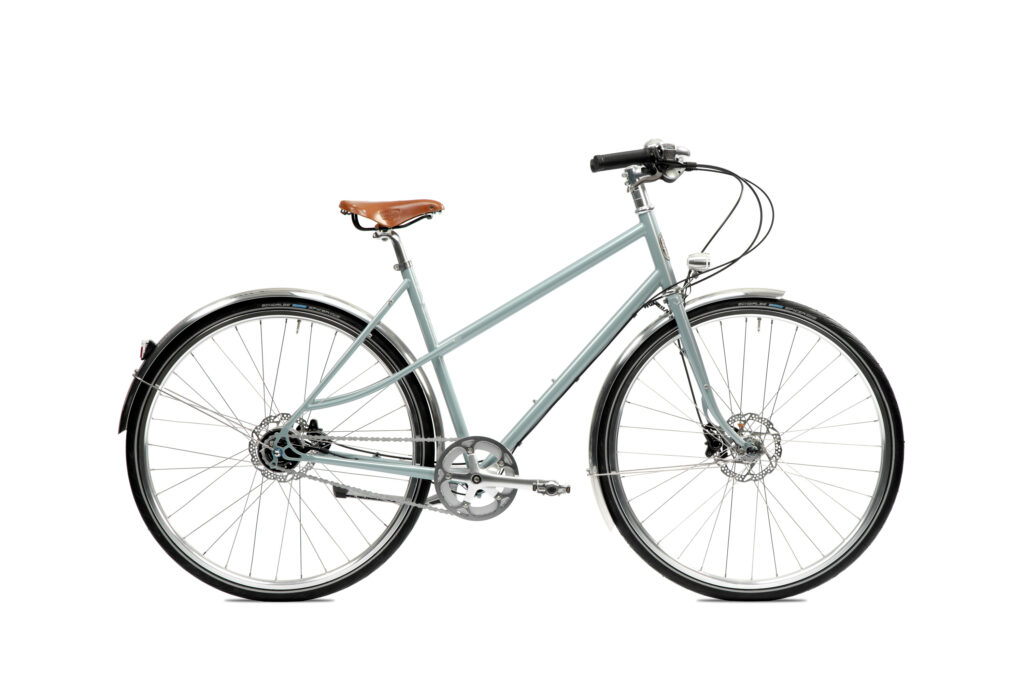 Also the polished parts and aluminum fenders match the bicycles' timeless and exquisite style.
Tip: You can easily install a front light with the front rack or basket with the Dynamo wire kit.
Popular accessories: The simple Commuter rear rack is easy to install and enables attaching panniers.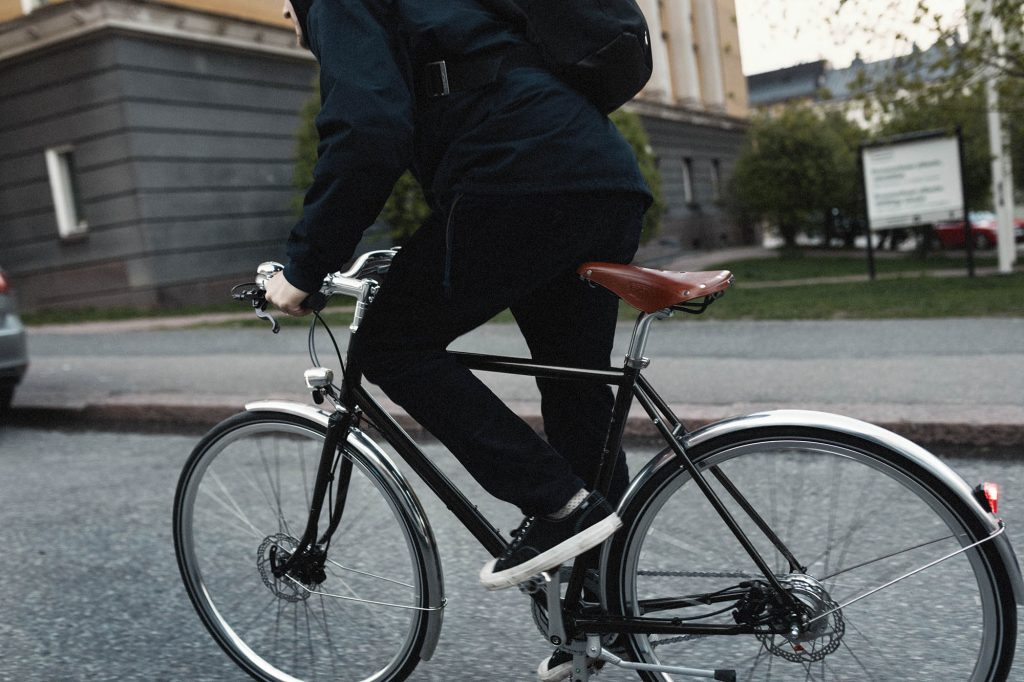 Multipurpose Outbacks – for city and touring 
One bike for pretty much everything. Hanko and Airisto Outbacks are true all-rounders. These are full-fledged city bikes, but capable for bike tours as well. This can mean a day trip to the nearest beach, an overnighter to the National park, but Airisto has also been ridden across the globe through Russian, Asia and Australia.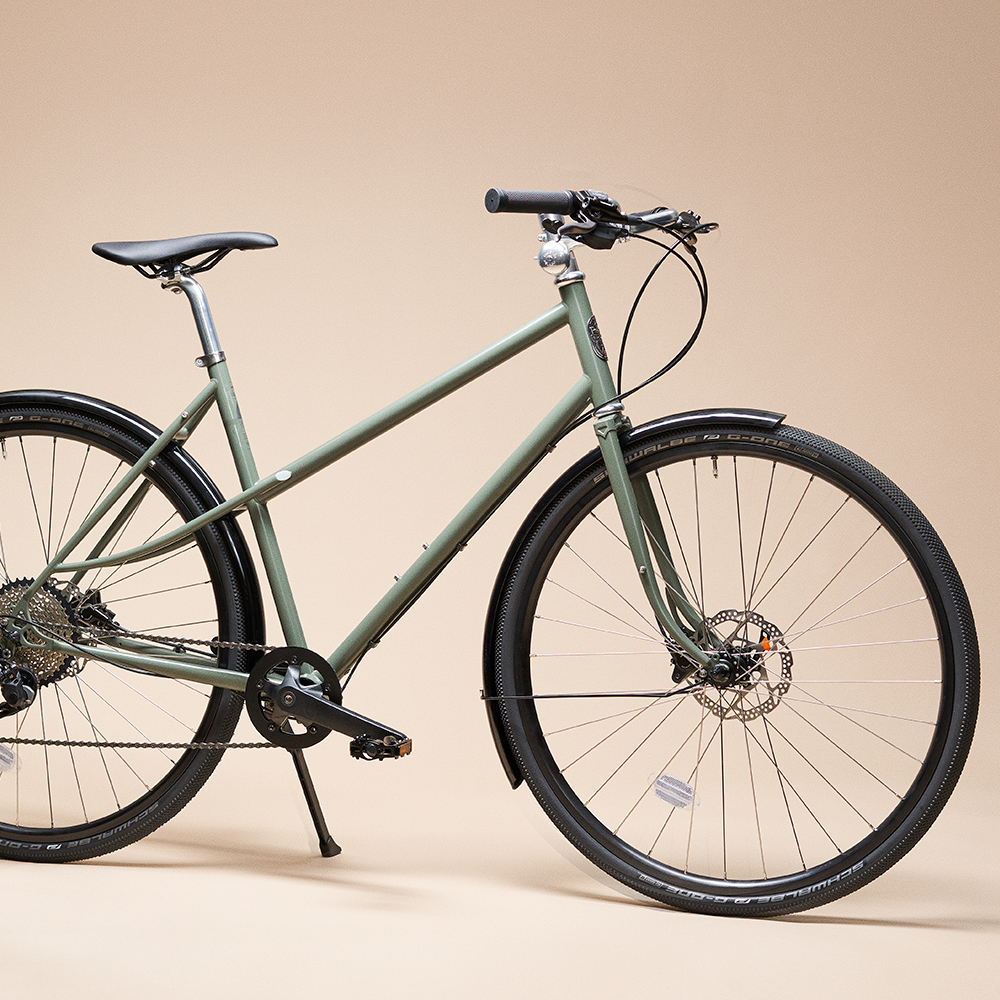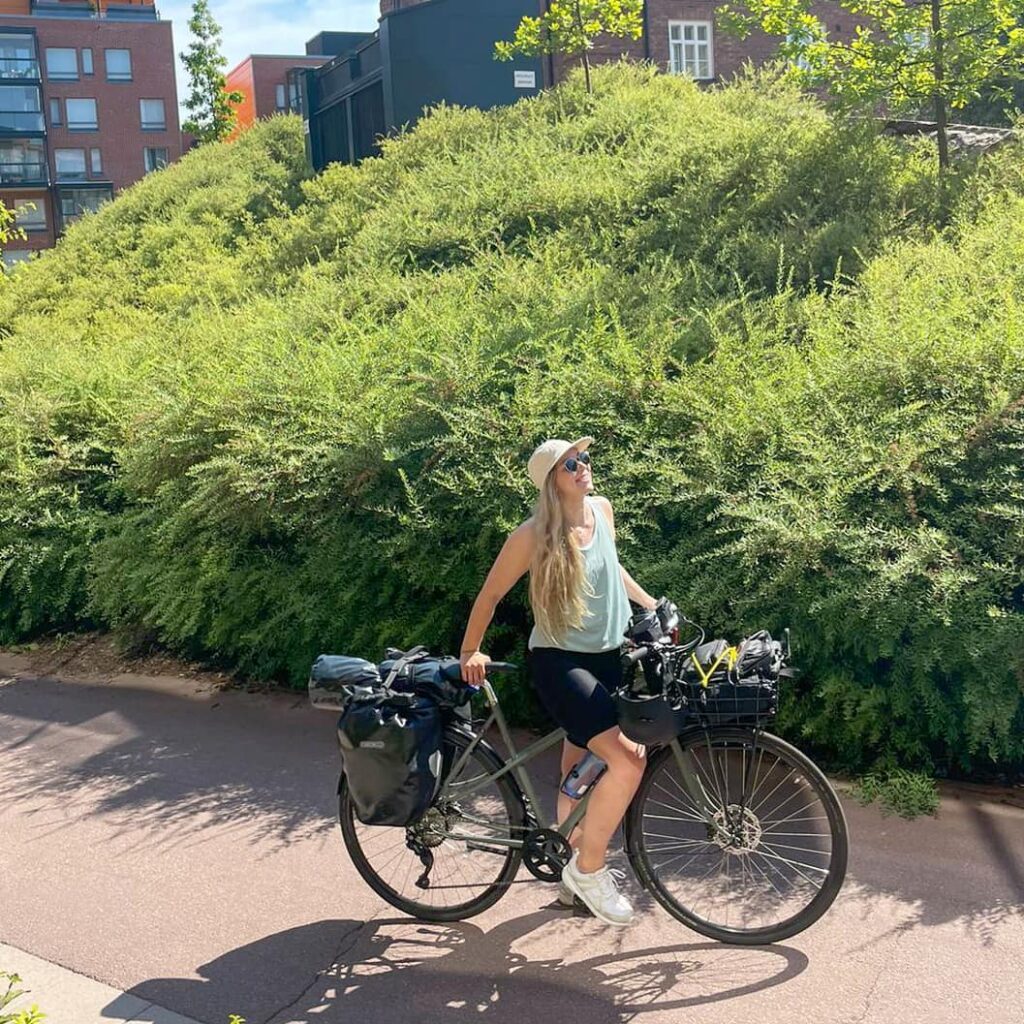 What makes these bikes so versatile? For example the adaptable frame, wide 1×10 gear range and active riding position packed in one good looking package.
Tip: Commuter Front rack or a Rasket are handy in the city as well as on tours. If you are heading for a longer tour, change the struts to Lowrider pannier supports to get the weight point of the front panniers lower.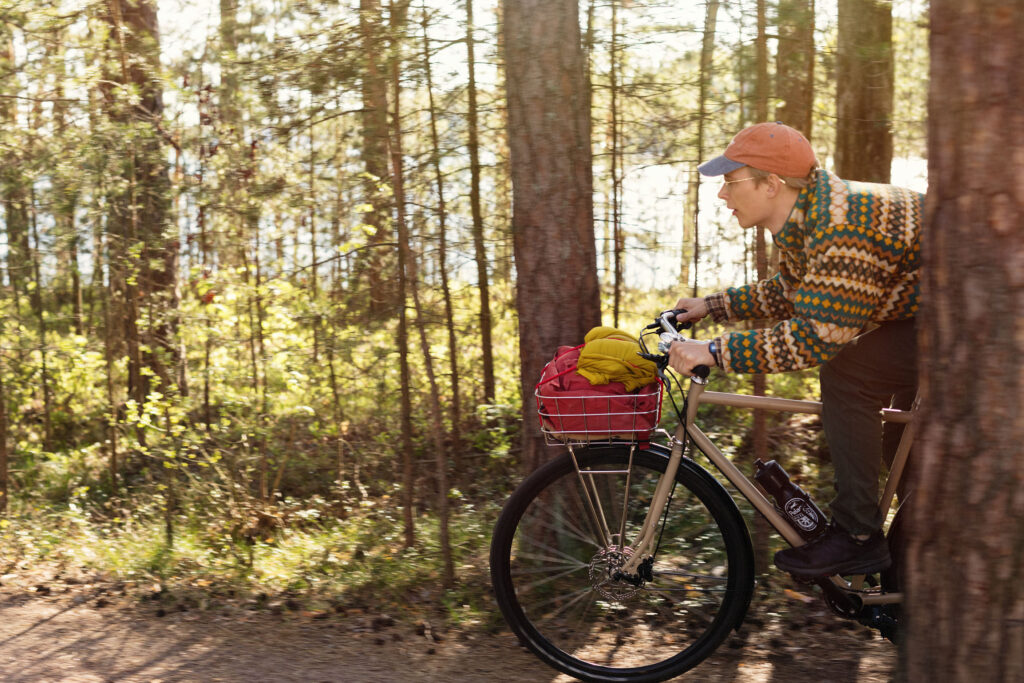 Stavanger – It's all about versatility
Versatility is also the key feature in the design of Stavanger, and in this regard the updated model challenges its competitors with ease. Stavanger is made for bikepacking, gravel riding and long-distance randonneuring, but also a helluva commuter in daily life.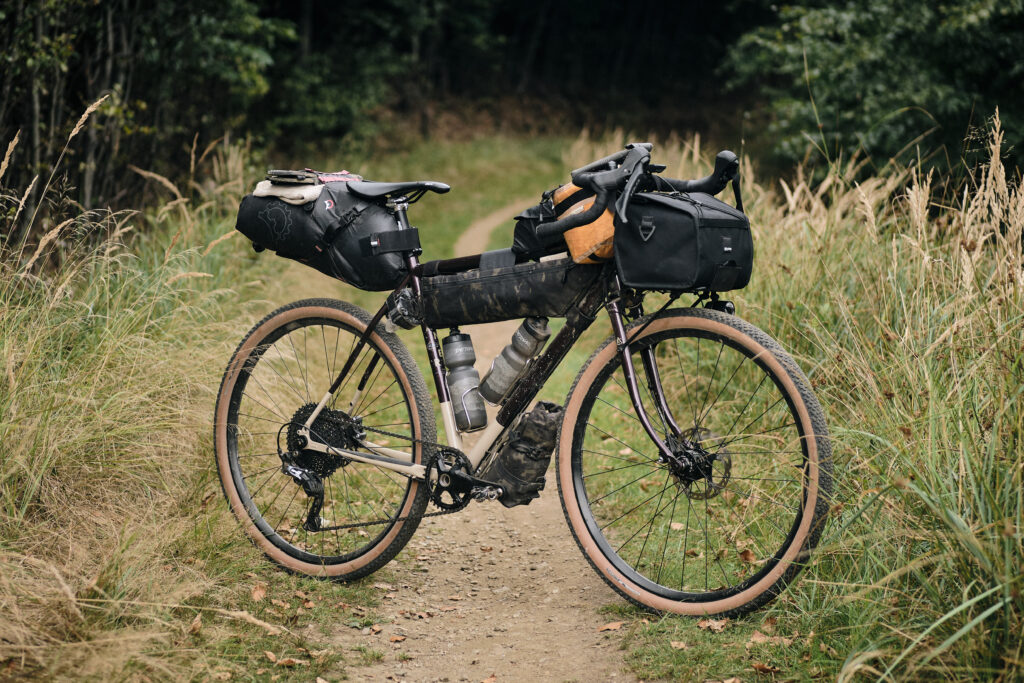 The updated Stavanger is top-notch in terms of equipment and customization options: there is plenty of space for wider tires, safe through-axles, the option for a carbon fork, and the frame has a multitude of mounting points for various racks.
Another delightful upgrade is Stavanger's extensive range of frame sizes from 42 cm to 63 cm that serves riders from 145 cm to 210 cm. Stavanger is also available as a frame set.
Tip: If you want to install a fender and rear rack on your Stavanger, there is a special Rear rack riser kit available for this purpose.
Popular accessories: combine the new fork-mounted Fork racks with frame and saddle bags.