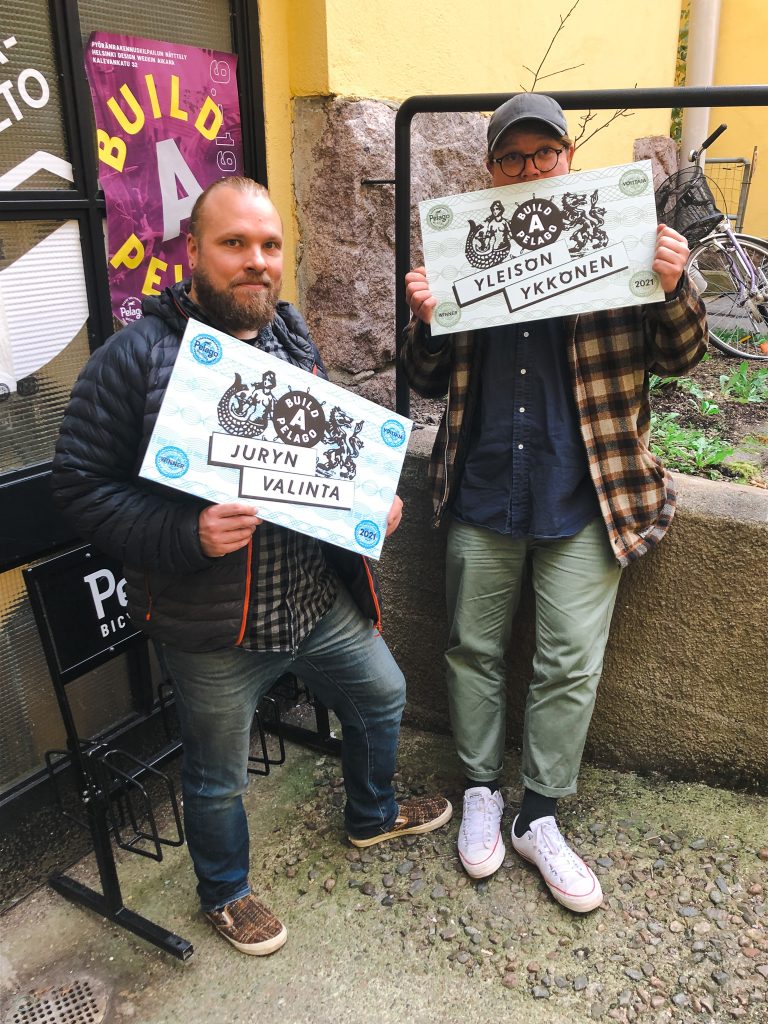 The results for the Build-A-Pelago competition are in and it's time to announce the winners.

The jury was impressed by the build quality and the attention to detail that each participant had. One could mistakenly think we're looking at a work of professional builders. Yet, it's all built-up on the spare time by these multitalent hobbyists. The jury was pleased to see such wide variety of builds as no two were the same. This made judging very difficult as it is hard to compare the concepts that are so different from each other. One could be stoked on the family aspect of cycling while another values more the freedom to explore.

However, what can be said for certain is the voice of the audience. According to the general public, we have a clear winner: which is… drums, please, aand the winner is, badabing: PIKKOLO by Antti Grundsten. It drew roughly 30% of the votes. Galddoaivi by Otto Manninen was closer up, while the rest of the votes were divided quite evenly among the participants.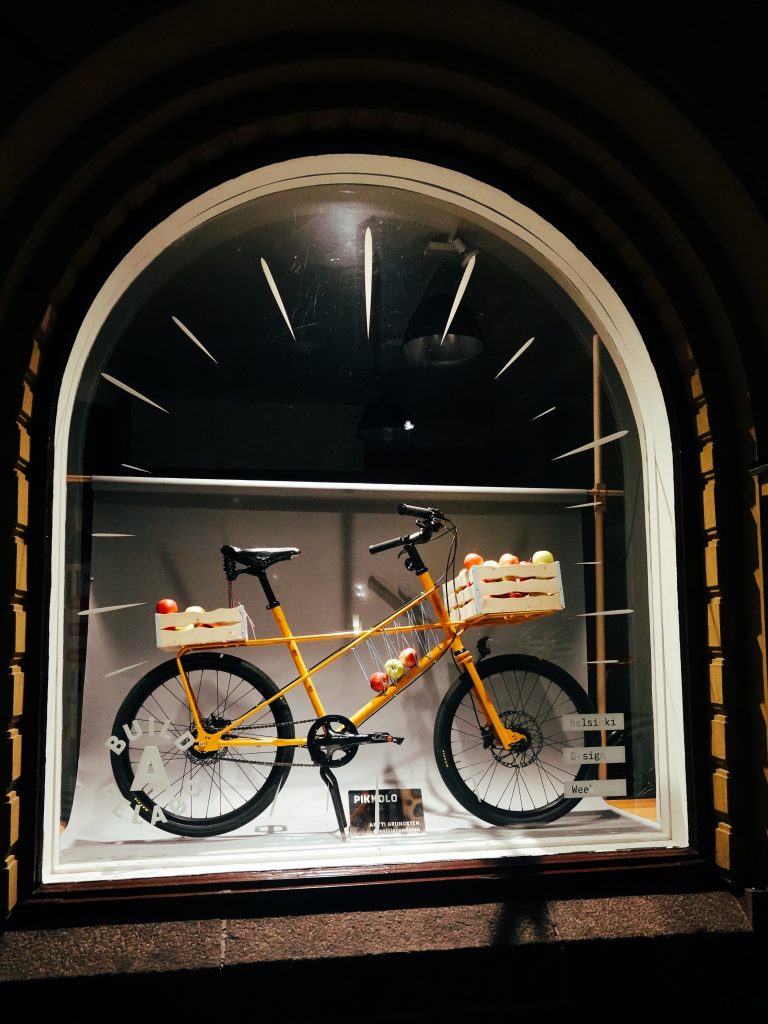 The jury, on the otherhand, had to consider other aspects, too. Say, we're talking about a model that is missing from the Pelago lineup. Which one of these bikes would have the potential and would also be fit for mass production. The jury consisted of Pelago staff representing sales, design, marketing and production. In addition to the Pelago team we had few opinionated bike professionals from Denmark (Niels Thanild), France (Thomas Boury) and UK (Ted James) who dipped in their favorites.

Many of the bikes had nice little details that could be considered for production, but it was hard to pinpoint any complete bike that would have been a sure shot without any modifications. In the end there were three bikes that were close to each other and two of them represent concepts the Pelago team have already been playing with. Now is it good aspect, we've already thought of making something like this or should be value something we haven't actively considered?

After going back and forth with this, the jury have given their verdict. The difference in the results was minimal, but enough to make the distinction. The winning build turned out to be…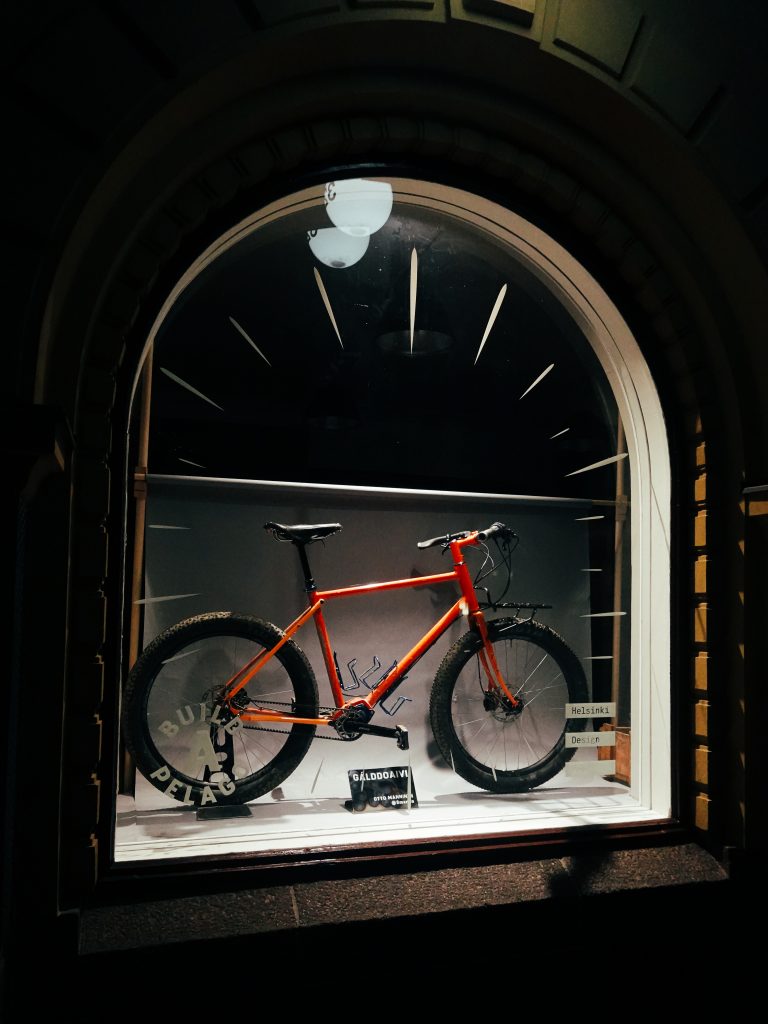 GALDDOAIVI by Otto Manninen. It is a proper apocalypse-ready touring rig that is a welcomed addition to the current range of Pelago bikes. The level of innovation here considering the use of components and the split end are on point. Beautiful fork and great level of craftmanship. Elegant play of color hues. Comfortable riding position. Fun machine to make most of the landscape. Potential winter proof an added bonus.
Very close to the top were also the following two bikes:

PIKKOLO Combining fun details, design and usability, this is a neat concept. Just a glimpse of this will put a smile on your face. A member of the jury says ""before this I didn't know I have been missing a micro-cargo from my life all these years."" Fun design with stylish nods to British Moultons and some classic Finnish town and utility bikes. Solid front and rear racks on the frame make it practical for heavier loads with easy handling. Downtube eyelets and the fun dropout cutouts are cool details without compromising practicality. Mudguards would have been a natural finishing touch. Would work also as an ebike.

HAGA Great concept in general. Longtail low gravity bike that actually looks good. Child carrying function is essential to many families. BMX wheels are sturdy and the rear handlebar and the pegs add to the fun. Besides the rear seat, it could be topped with more cargo options. This would also work well as an ebike.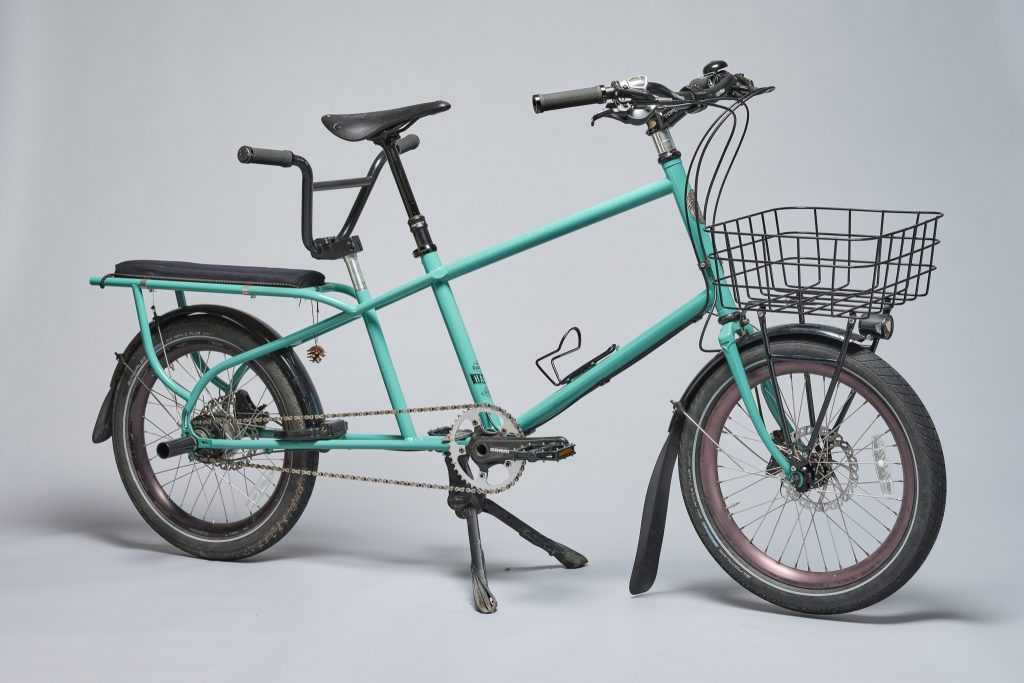 The remaining three were a nod behind the top three but tightly in the game.

YOSHI The bicycle has a good combination of modern takes on interesting themes. Rinko bike packing combined with an Ikea twist. Well developed split frame technology on a keirin styled frame. As fixed gear the market is relatively narrow, but as a fast single speed or even as a geared bike it could work. Great craftmanship that reach beyond the workbench.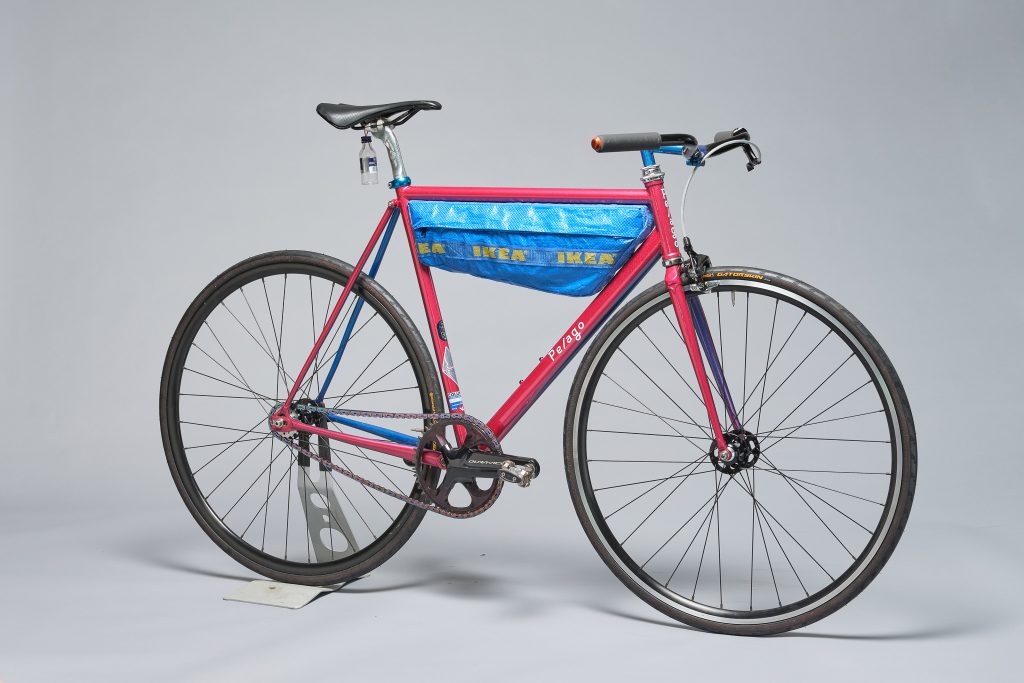 SUSIRAJA While the Gravel bikes are all the rage, it's refreshing to see an audax style road bike that has a generous tyre clearance. Something very similar to this bicycle has once visited the Pelago catalogue for a couple of years ago. As a whole the bicycle isn't very surprising, but it ticks a lot of boxes for a modern road bike.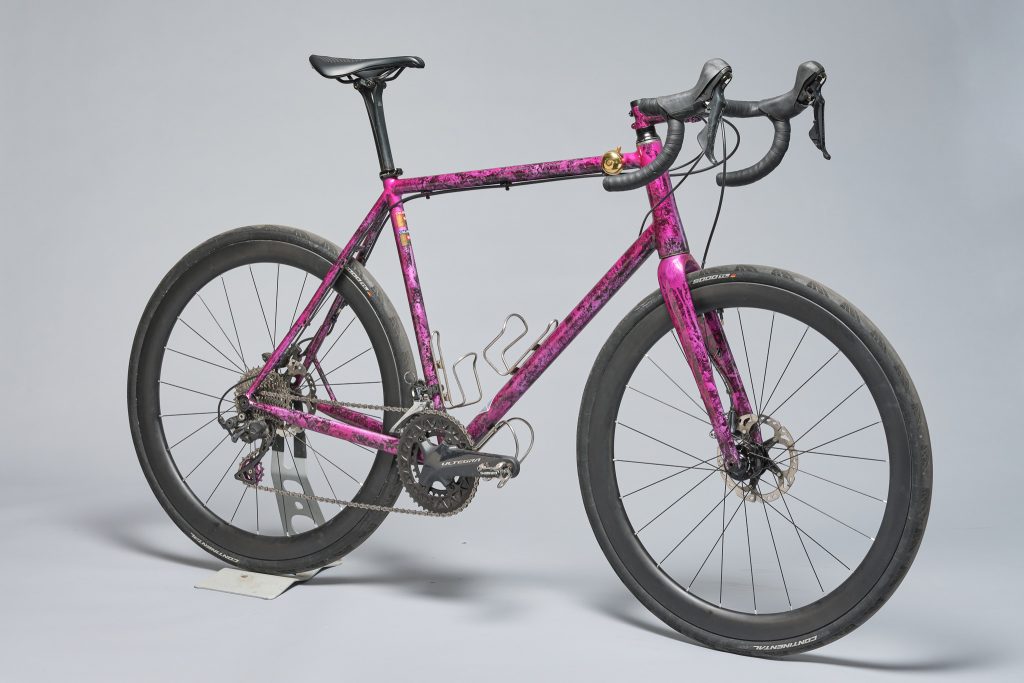 SERGIO It's a fast looking urban rig which could potentially be desirable for many, but doesn't really stand out in this competition context. Small wooden box and a carbon fork are an odd combination.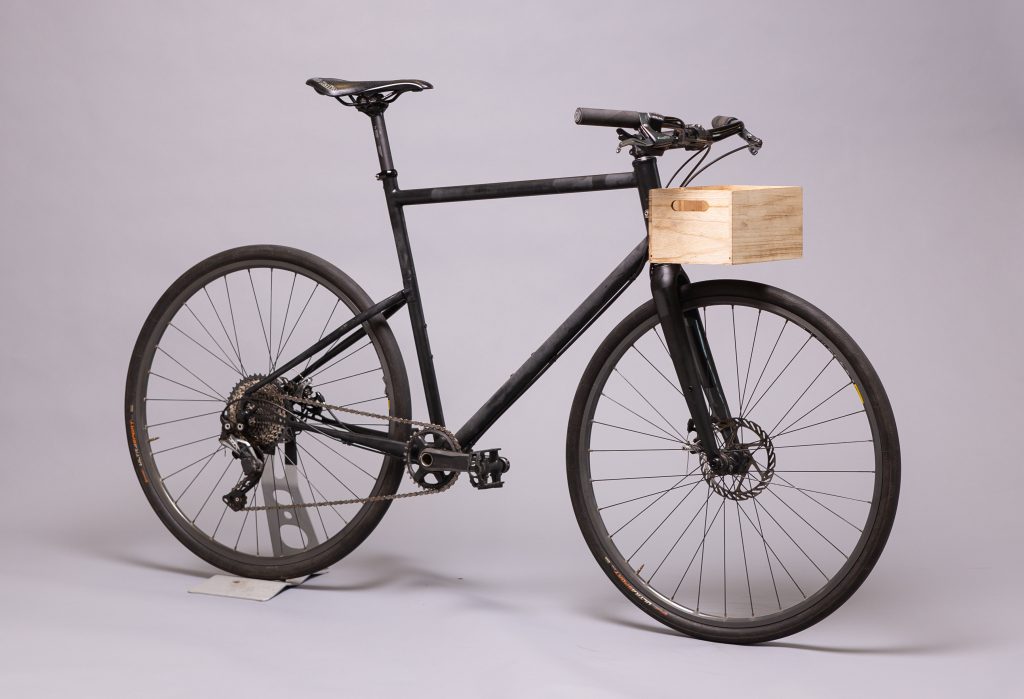 Huge shout-outs to the builders for putting your heart and soul to the Build-A-Pelago-competition and to the audience, who followed the competition, visited the exhibition and voted for the winners.

#buildapelago #framebuilding #pelagobicycles #rungonrakennus