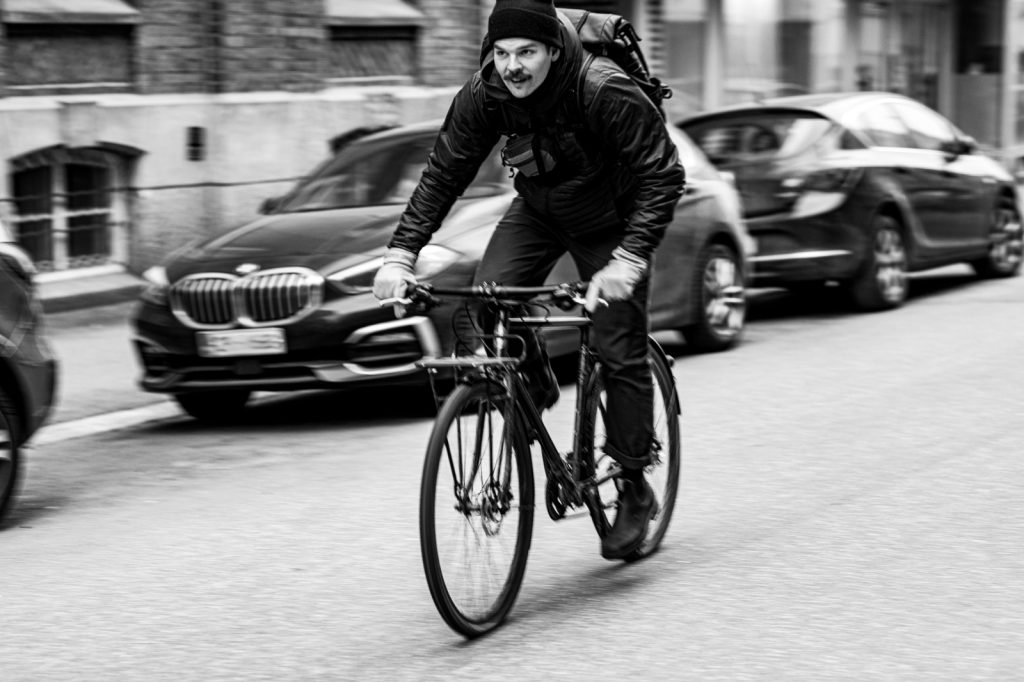 Hey Mikko! Let's start with the very basic infos without which we cannot move forward in this interview: what is your shoe size, the biggest fear in life and favourite movie of all time?
Climbing shoe 42, telemark boot 275mm, cycling shoe 43, running shoe 43 an 1/3. It depends on the sport and fit I guess. 
Can't say I would have big fears in life. Fears are ones own limitations in a way aren't they? And to fear things you got no control of, is even more irrelevant. Living without fearing shit gets you further.
The movie question is also a damn hard one. Not one movie can beat others crossing genres and times. I would say the most influential movie in my life might be a snowboard movie called Afterbang. It was a VHS, had great soundtrack on it and Finnish pros ripping in the states. Shot on 16mm film. It was brain melting in 2001 for a 12-year-old. I saved money for my first own video camera and started shooting my friends doing stunts and goofing around. Nothing has changed in a way. The goofing around part is a bit more organized nowadays. And Pierre Wikberg, who's the mastermind behind Afterbang, was shooting with us 2014 in Match made in HEL and I got to give thanks.
Then the next most important question: Who are you? Please introduce yourself briefly.

I'm Mikko. Dad for two, a film director for Pablo Films, cyclist, trail runner…
What is your history with cycling?

I've always ridden bikes to school. When it was off-season at our local ski resort in Kouvola we were riding on the trails on our 3-speed bikes. Breaking them (obviously) and saw these transformer looking full-face helmet wearing dudes on a suspension bikes gapping over as doubles these small bumps we were trying to get both wheels in to the air at the same times. Then we got mountain bikes.
It was just riding and getting from place to place since 2014 when I got a feet injury from running. I got a road bike to train with so I would give my foot time to heal. Got really into it. Found cool routes in Helsinki and the bigger Uusimaa-region. Needed to get further and started doing bikepacking. Got an all terrain touring bike and trained for Torino-Nice Rally.
Since the pandemic started I've cut down on how much I ride. I've done a few gravel races and events with DBB and been riding a lot with the kids. I'm eager to see where bikes take me next.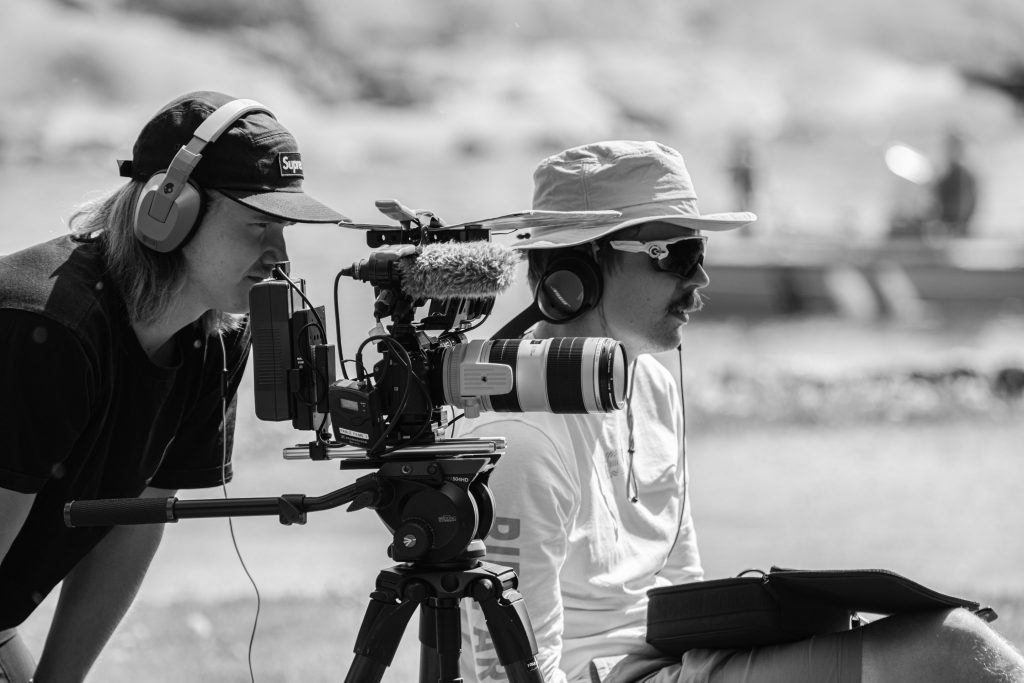 You are a father of two, a cyclist and a film director. How do you manage to handle all these, relatively time consuming things? Do you just skip the sleep or what?
I have no solution to this, to be honest. I could write a ying-yang type of balance thingy here. Being present is the thing I'm learning. Riding bikes can be fun the moment you hop on the bike – it doesn't have to start after 100km or on an epic climb. Riding more, doesn't always make riding more fun. 
I know you've been riding some gravel competitions, tell us about your life for gravel cycling? What is it that gravitates you towards those muddy paths time after time?
Gravel grinding is a cool term on riding bikes on various terrain. I've ridden gravel roads with my road bike, but wider tires and bigger clearances make it more comfortable. Gravel riding in Helsinki is super fun. A lot of nice routes (check Komoot) and no traffic. Some nice rolling steep hills too when you turn away from asphalt!

The competition side is in my blood. I'm a former telemark racer – it's like alpine skiing but with cross country skiing. When I heard 2 years ago that Nordic Gravel Series will have a Team time trial segment competition I just had to attend. Going 40+km/h on a dry and dusty gravel road taking turns full gas with buddies is a great Saturday in my opinion.

It's also a fun way to hold an event. Hand a gpx route to everyone and lets go

If someone reading this is planning a cycling trip in Finland and you have to recommend three routes for them, which would they be and why?

If the person is IN FINLAND I would recommend just planning your own stuff on Komoot, just starting from your own back yard. Usually there's some gems to find everywhere in Finland. If you don't bother planning, just pick a direction and try to get lost. It's a great way to have mini adventure and try to find a route back. Best routes have come into my way by accident -" Whats behind that corner – i wonder if that's an dead end:"

If you are about to come here there's a lot of exotic stuff. Island hopping in the Rengastie is nice. also gravel in Kemiö island is legendary. Mäntyharju and Repovesi National Park is super nice too. All of these work as a single day or a multi day bike packing.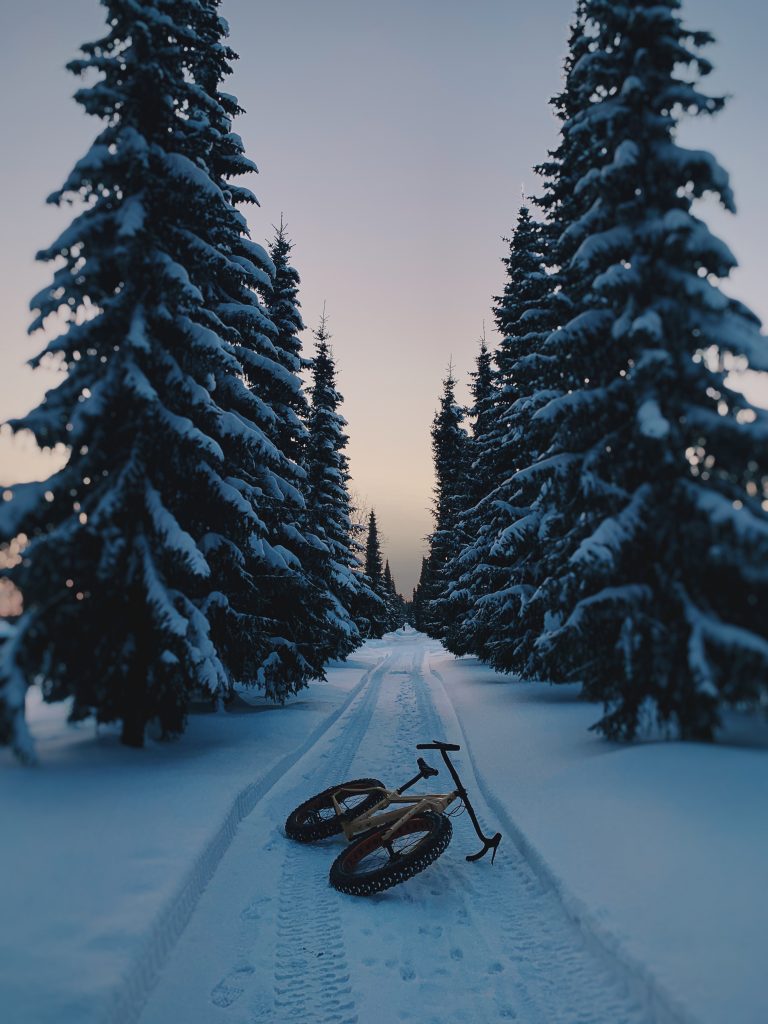 What are your riding plans for this year?
My plans are to ride bikes for the fun of it. I try to lit the spark of riding to the little ones too so we could have adventures in the future. No bigger plans due to the travel restrictions. It's odd not knowing and not having a plan more a goal. Have to embrace this freedom I guess.
Besides going super fast in races you are commuting with Pelago Hanko Outback. Tell me about that bike and how does it serve your purposes?
Aww shit! I could go on for hours with this one! It's a beast – do it all bike for sure. Rides smooth! I ride a 2×10 gruppo and a wide slammed mtb-bar with the front rack. Full fenders, flat pedals and same tires as my gravel race bike. So easy and cheap to maintain in working order. Hauls a Thule kid carrier like a breeze. Pop 2 shop bags from COBAGS on the rack and you'll be ready for day at the beach or a shop run with kids. Just a best all around bike I've ever had.
One thing I really appreciate is that the frame was second hand – quality stuff can last numerous users.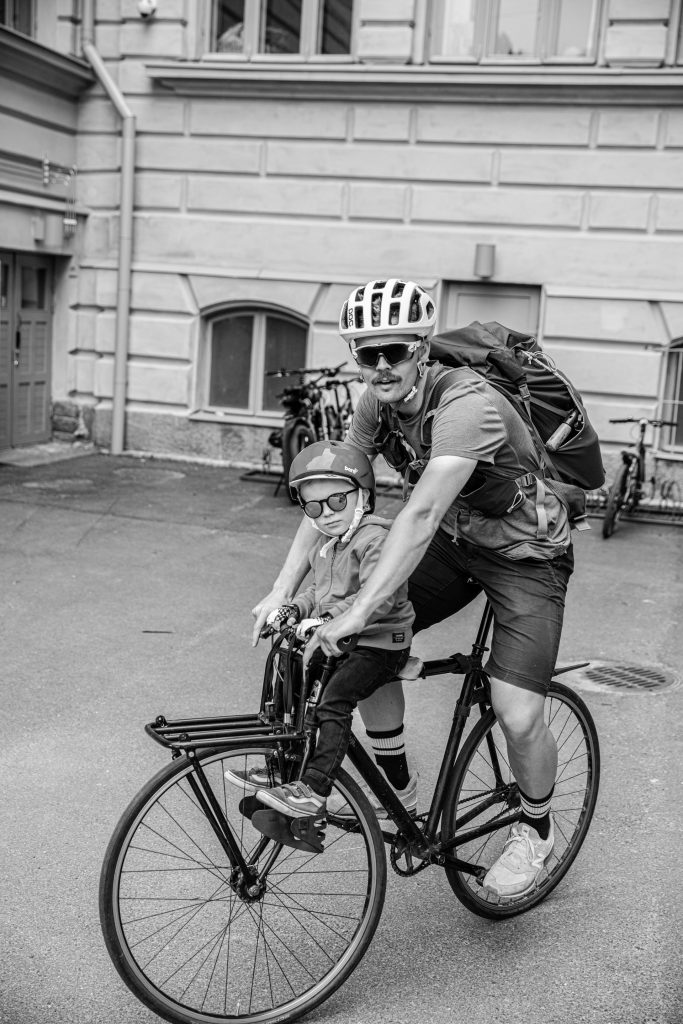 Last question: You are a film director. What is your ultimate dream work-wise, what kind of films you'd like to be directing in the future?


Good question. One should always stop and write down ones dreams! And then chase them. There's a lot of change that needs to happen on this planet. I try to use my skills and time to do good. The "Dream" is to make a difference and speed up the positive change. For me, riding bikes and eating good sustainable food are two very important pieces to this puzzle.

Food, I can educate my own (kids) through our daily food lifestyle. I think that the food is a gift in itself – and I try to teach that to my kids, too. At Pablo Films I've been able to carve out a niche as a food commercial specialist director. We are taking it to the next level by filming a TV pilot about locally produced food. Besides that I have ideas in the pipeline for document-series, where I can share my passion towards food and float in a dreamy bubble of my foodie thoughts.

I'm lucky I can share the experiences of my bike-riding, well-being-focused lifestyle to those who follow me (+my kids). I hope my example can help them to get into cycling and leave their car at home – and let our planet breathe a little easier. All this helps, but I feel that the tale has just begun. I have a feeling this will unfold into something epic but I'm still in the dream and rolling with it….. let's see where it ends up!
See more of Mikko on his Insta and his work over at Pablo Films.
Photos: Jyri Paajamaa, Pekka Sauro, Miemo Penttinen, Antton Miettinen, Mikko himself