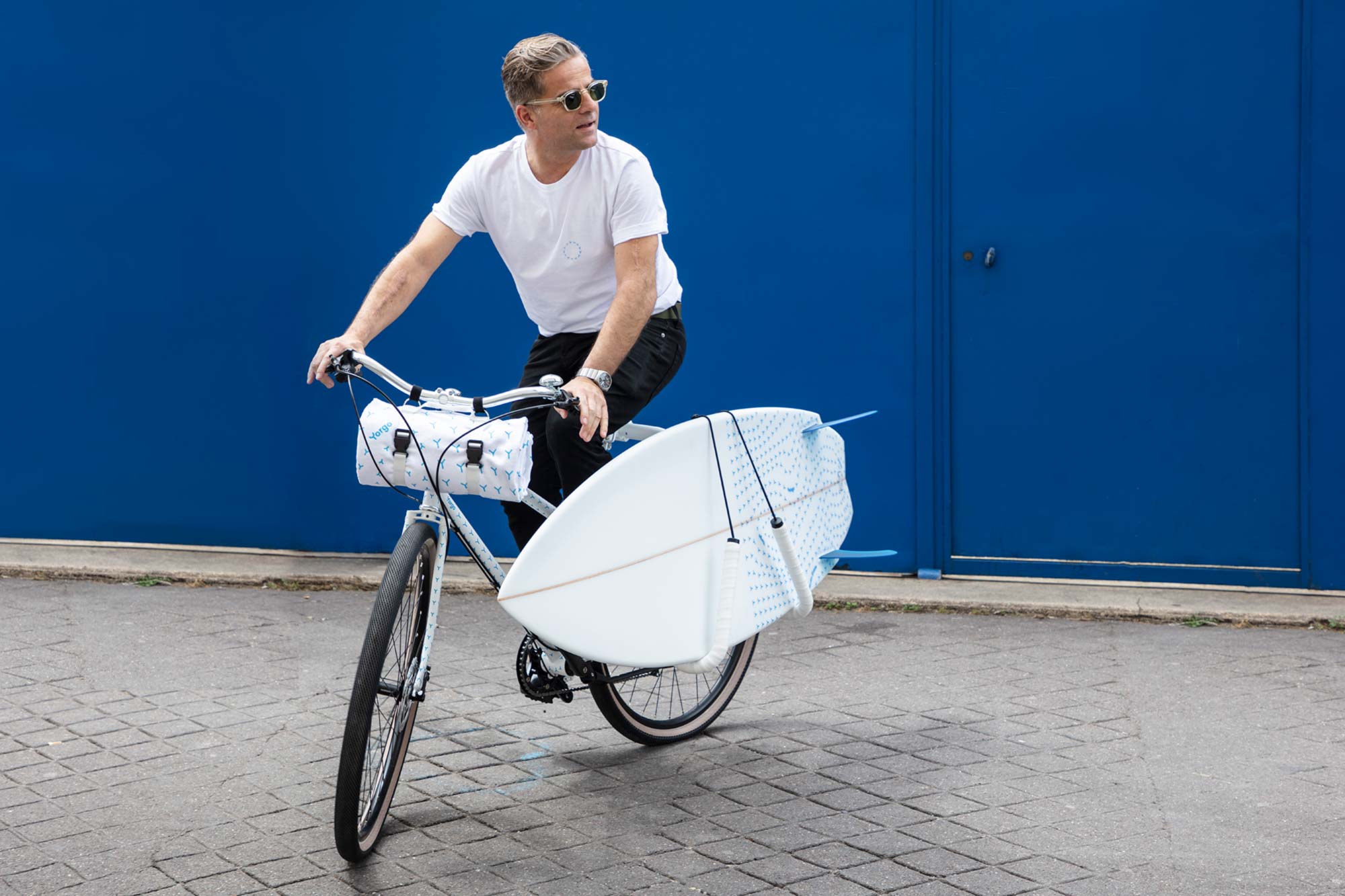 Ever struggled with getting your surfboard on board your daily commute? As an solution to just that, we've created the Pedal and Paddle concept in collaboration with Steel Cycles and French designer Yorgo Tloupas.
The project will be displayed on the upcoming weekend in Hossegor on 12.7. at The Wind Pattern Party.
Pedal and Paddle is a bike'n board concept where a Pelago Airisto bike is put into use of "surfing the purpose". It is a project combining multiple partners united by the passion to their sport.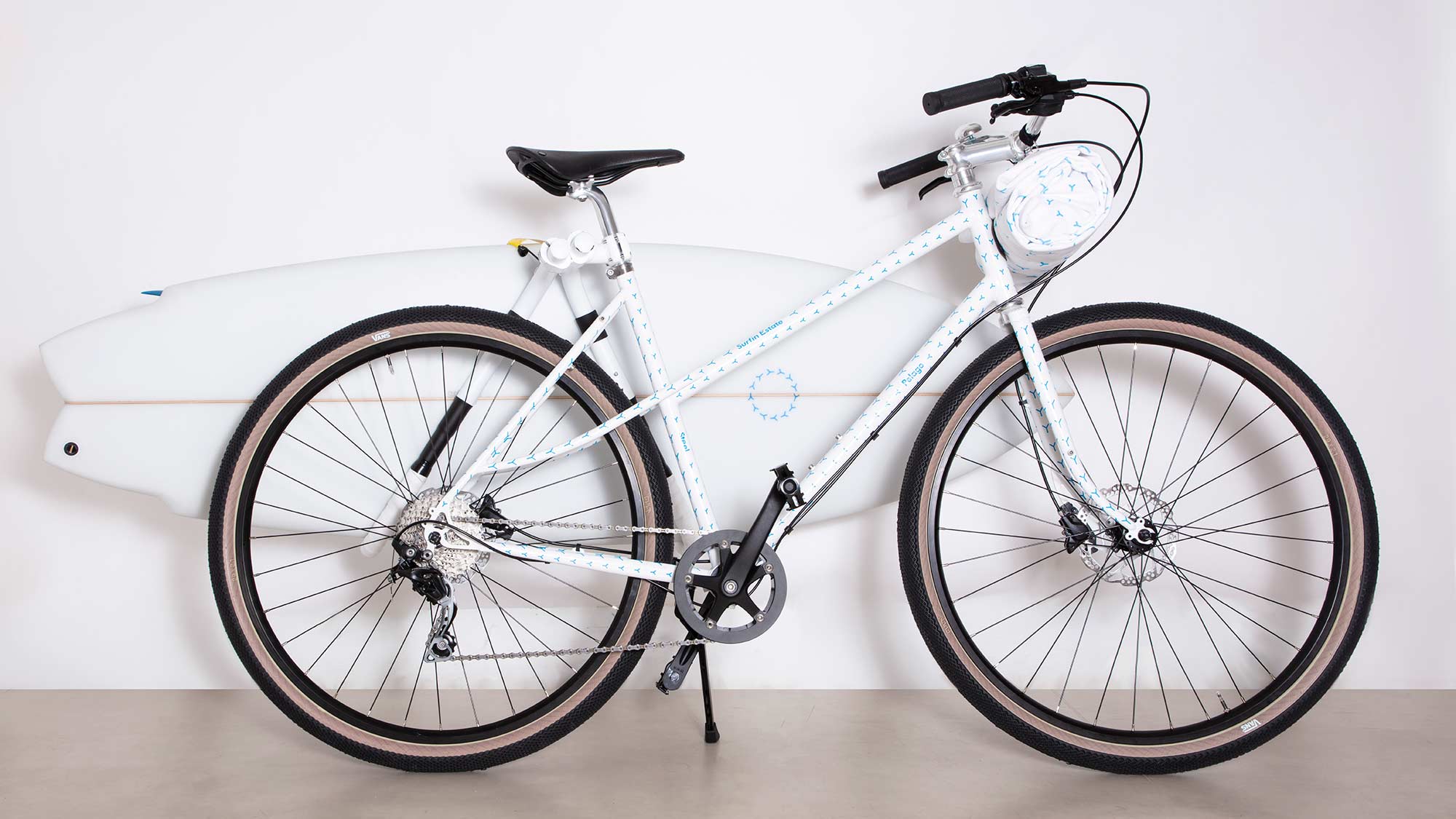 The bike, the board and a limited set of T-shirts are all designed by Yorgo Tloupas, an awarded designer and founder of the Yorgo&Co, a multi-disciplinary design studio based in Paris.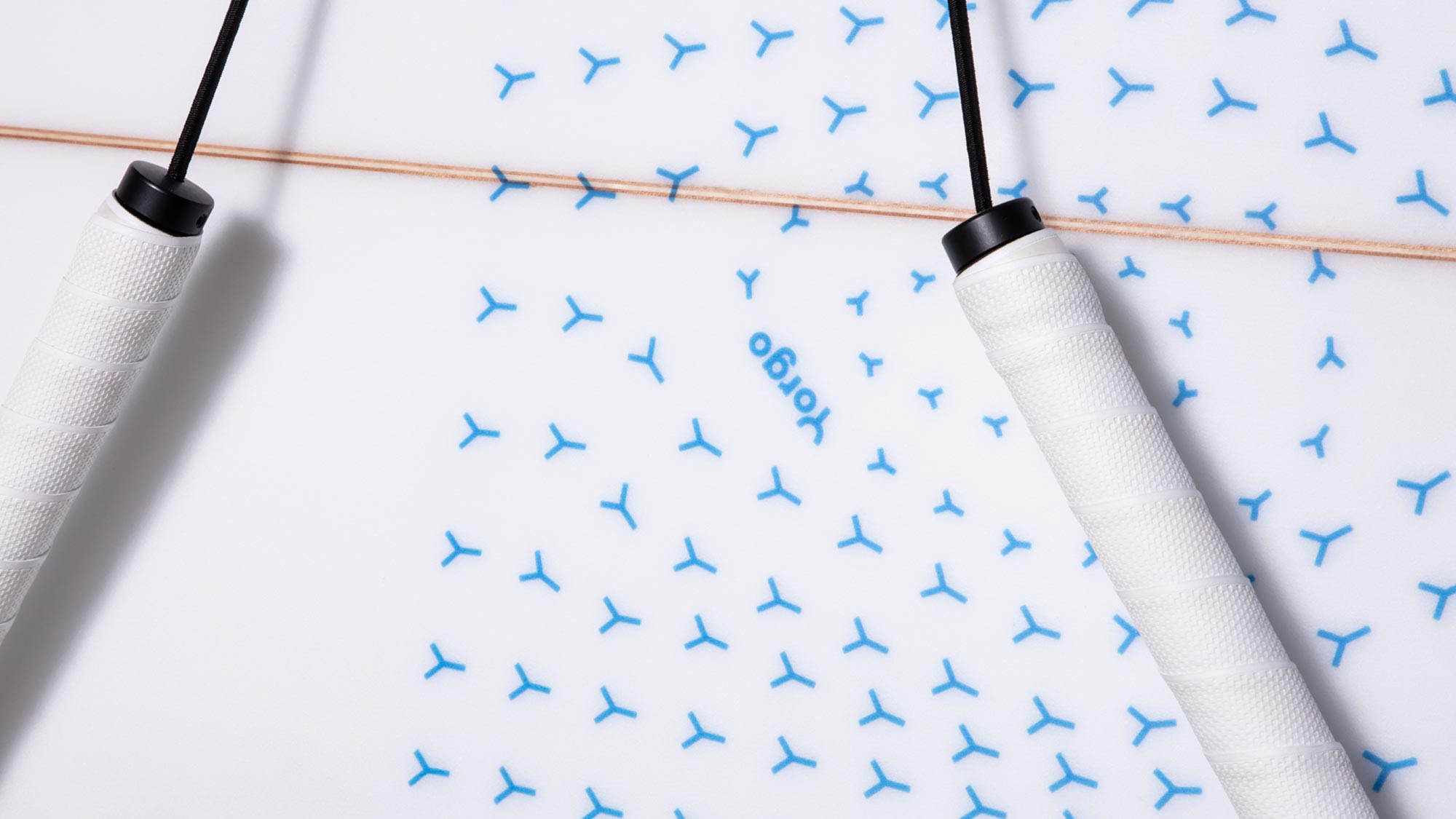 When asked to join the project, Yorgo brought with him his passion for surfing and also his friend Vincent from Surfin Estate.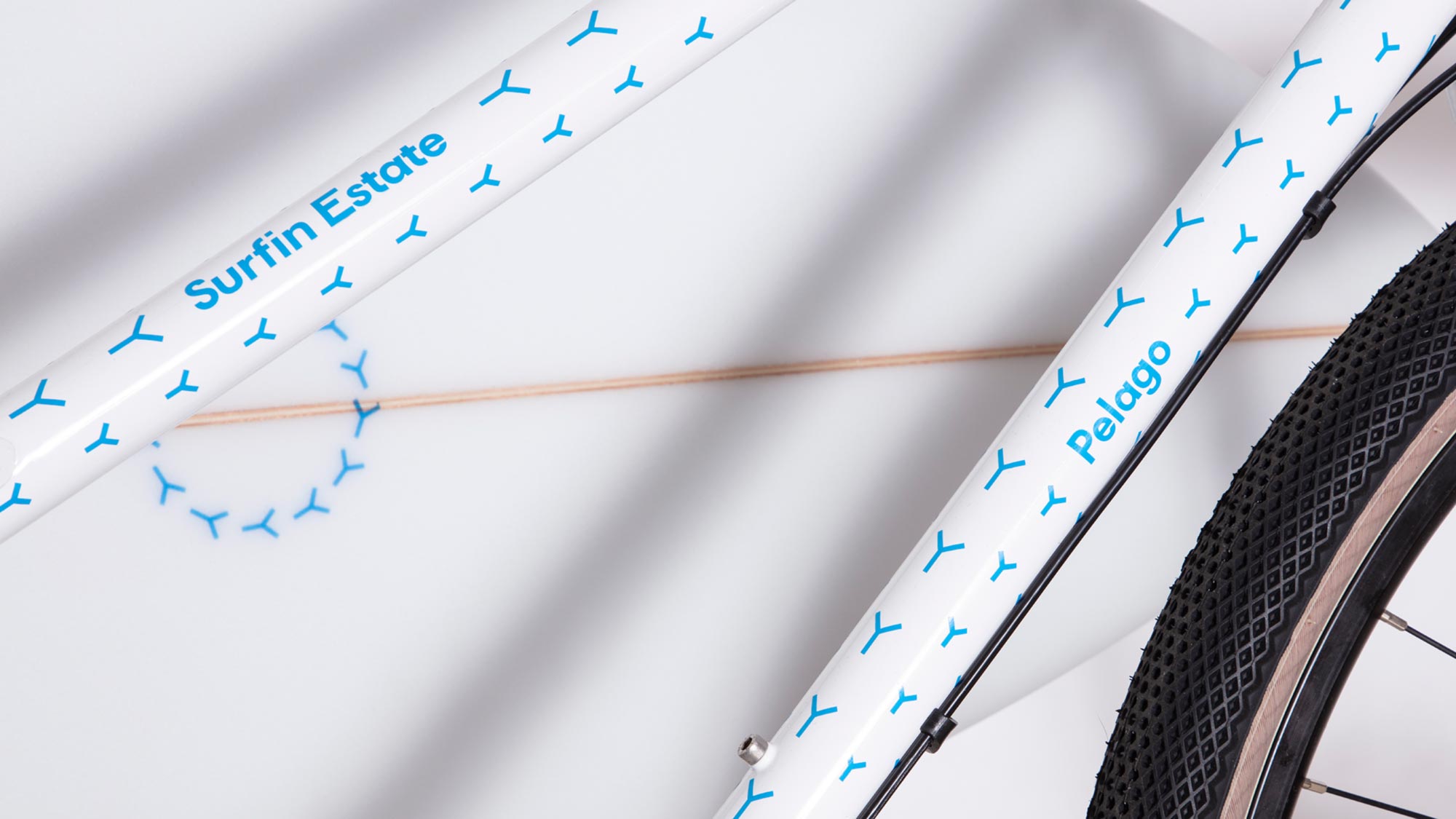 The unique surf bike project features a custom built Pelago Airisto with a rack for carrying a matching SurfinEstate board. The minimalistic design by Yorgo is based on a pattern inspired by sea wind maps.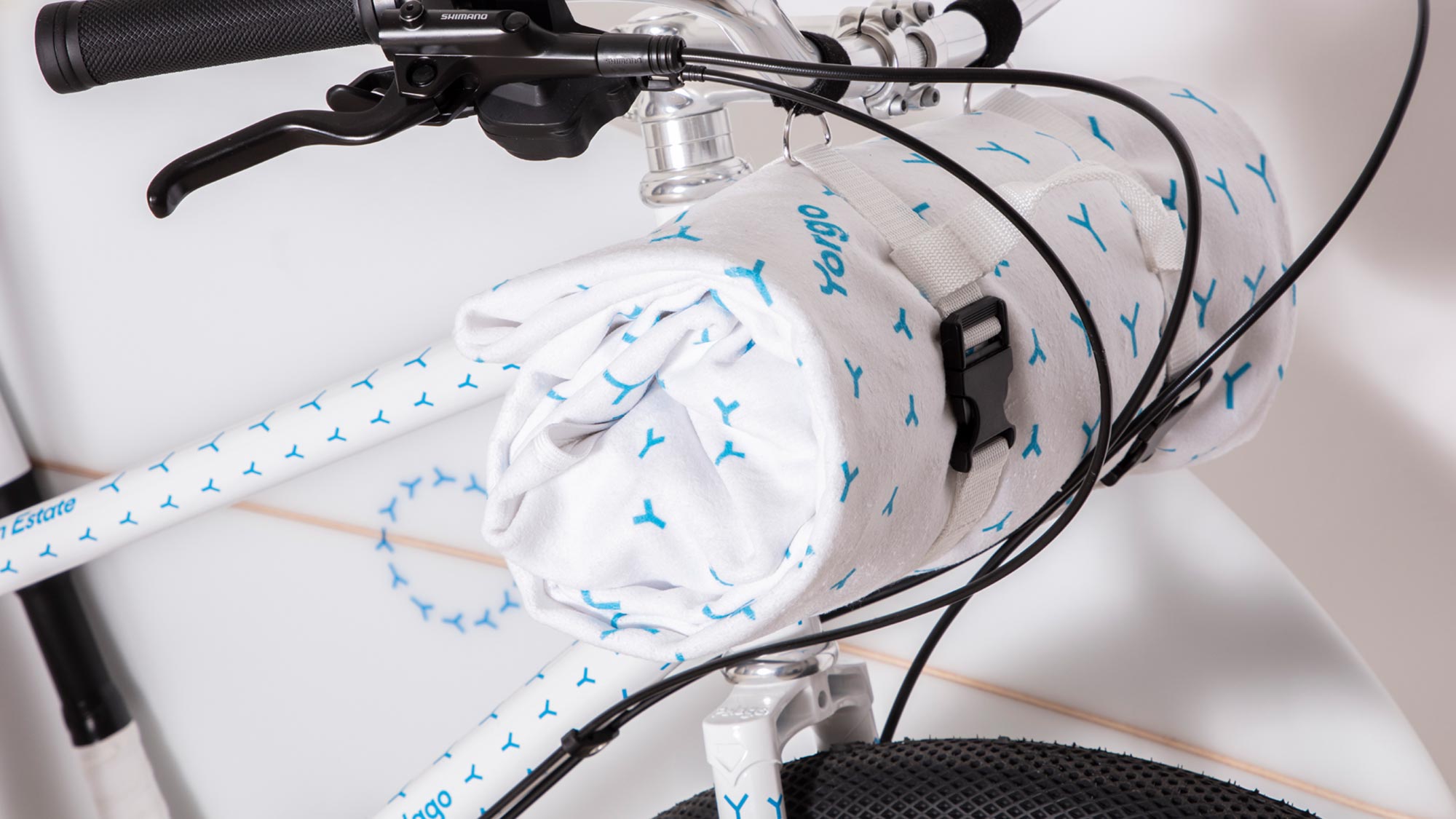 Surfin Estate has cultivated the spirit of French surfing since 2011. Founded by Vincent Lemanceau, their concept store in Hossegor is located close to the best waves of Europe. To enhance the French "savoir-faire", they work with the local craftsmen and women to offer top-of-the-range surfboards, designed for different types of surf and wave.
Make sure to stop by The Wind Pattern Party in Hossegor on July 12th to check out this project and enjoy some good vibes & a DJ set by Nicolas Malinowsky.