Pelago bags are a new category for the Pelago product family. They are made for everyday use on and off the bike and are designed to match specifically on Pelago racks. These cargo bags are perfect for all sorts of needs. Whether it's just a basic commute to the office, riding home with your groceries or going on an adventure with your bike to whatever destination.
Durable and carefree bags are made from lightweight and water-repellent polyester fabric. Like the rest of the Pelago-made cycling gear they blend in your day-to-day style without looking too techy. Simple yet practical multipurpose bags have many well-thought-out and useful features: easily accessible outer side pockets, shoulder strap and a removable mini pouch to store all the small essentials. This small pouch can be also purchased alone.
Answering the customers needs
The mission of Pelago is to help cyclists to make the most out of the daily journey.
"Often this means tackling everyday problems such as what would make carrying stuff easier. This is what customers often asked at the Pelago Store", Kaisa Pohjapelto, the designer of the Pelago bags and the former store manager explains. "It seemed like a logical step to design bags to match our Commuter racks and Rasket."
Like many great products, Pelago Bags are made for the actual, real demand. It was more than five years ago when the idea of the perfect rack bag was born. Kaisa made originally the bag for herself, when she couldn't find a perfect bag for her bike trip to Toscana. Since then the bag has been tested on various bike tours and adventures.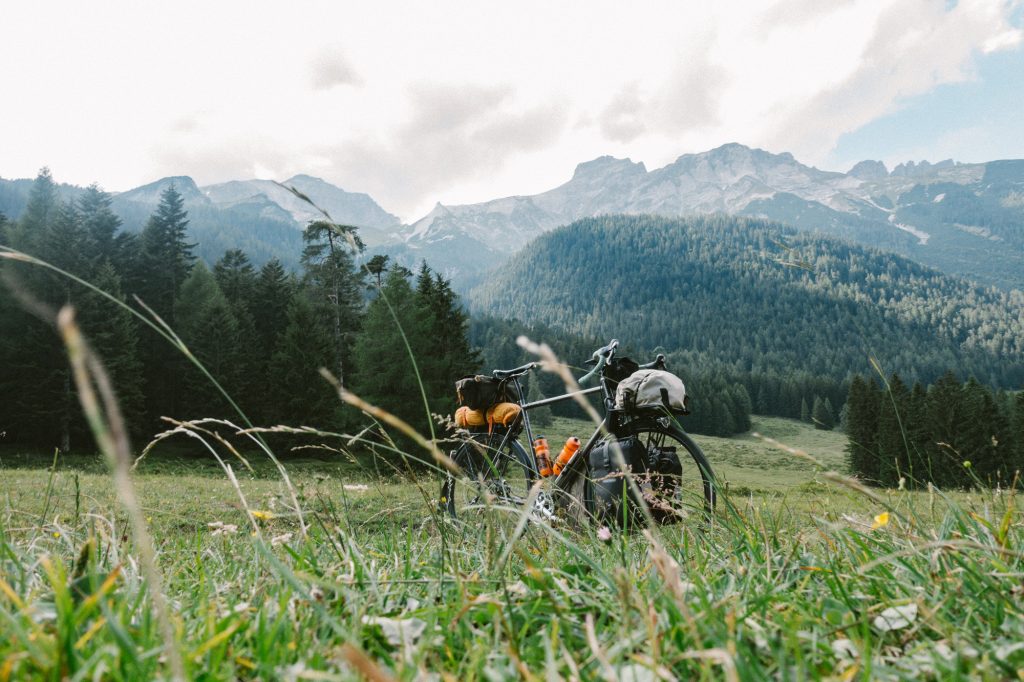 Pelago Rackbag
As the name says, Pelago Rackbag is designed to fit perfectly on the Pelago Commuter front rack. Rackbag is quick and easy to attach with four velcro straps and the bag sits securely on the rack. Bag has a sturdy padding on the bottom, so it keeps its shape and protects your stuff while riding. With the roll top closure the bag can be adjusted according to size of its content. Strap it, roll it and clip the carabiners to keep it tight.
Rackbag comes in two colors (black and green) and in two sizes which are designed according to our rack sizes.
Depending on the size the Rackbag comes with either two or four side and front pockets for accessories. Every Rackbag also comes with a shoulder strap and a Pelago Pouch.
M size 79€ / L size 89€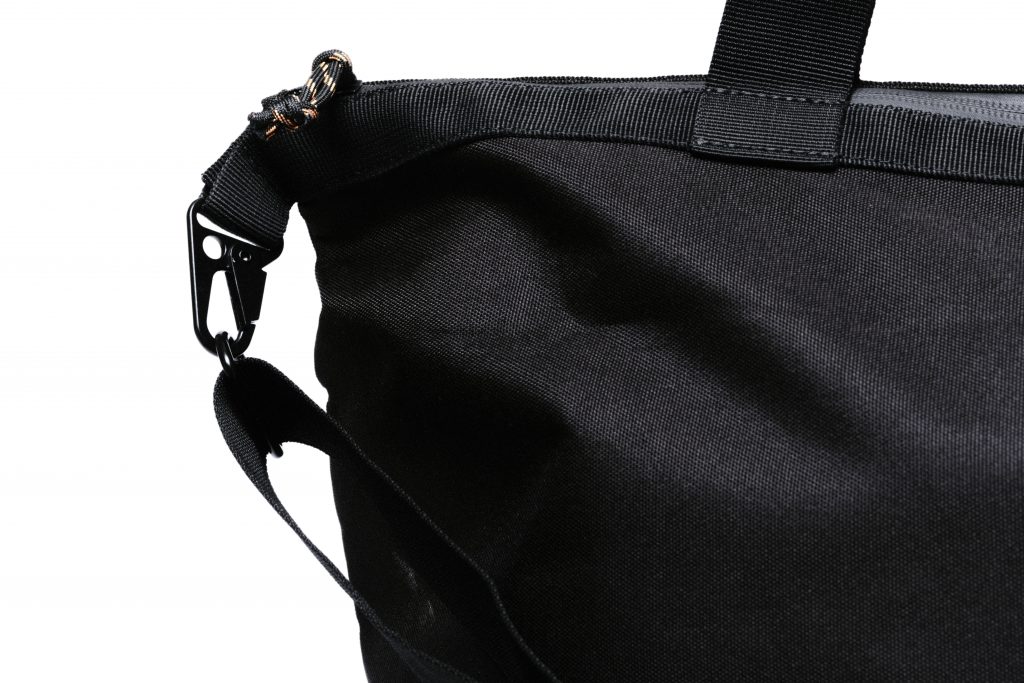 Pelago Totepack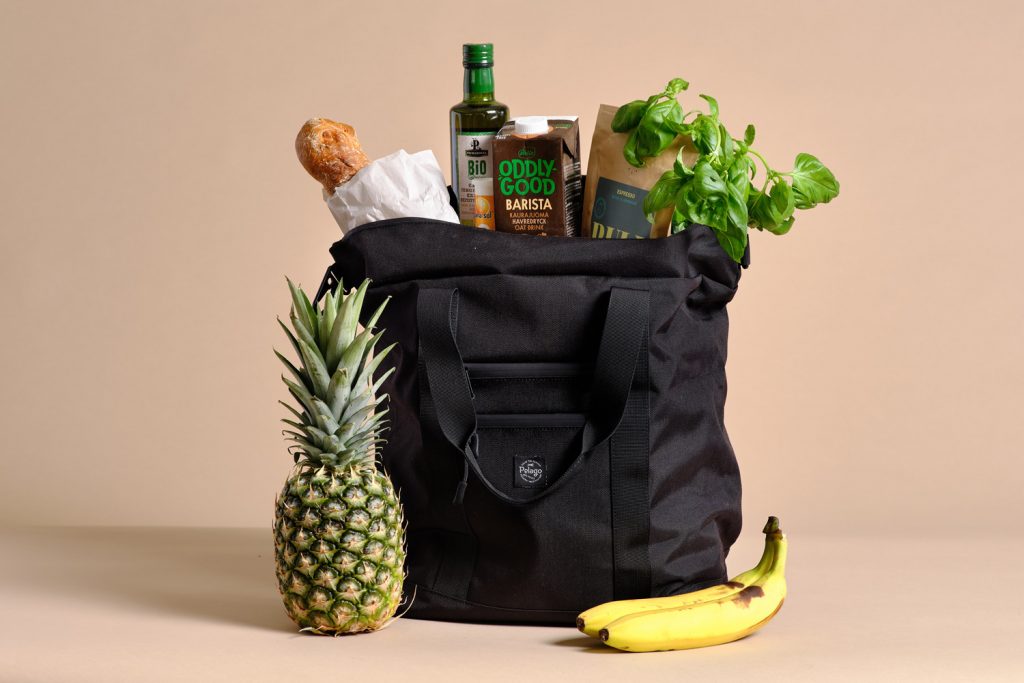 Pelago Totepack is a true multipurpose bag that can be used off the bike as a tote bag, backpack or a shoulder bag.
Totepack is tailored for Pelago Raskets. The medium size fits snuggly inside the Rasket and the large can be placed in upright position and secured with the carabiner hooks on the sides.
The secret of this commuter-hauler are the adjustable backpack straps: versatile bag fits for all size of users. It also has a dedicated laptop pocket to keep your laptop safe while riding. M-size Totepack accomodates 13" laptop and the L-size carries a 15" laptop.
Totepack comes in two sizes and one color (Black).
Price: M size 79€ / L size 89€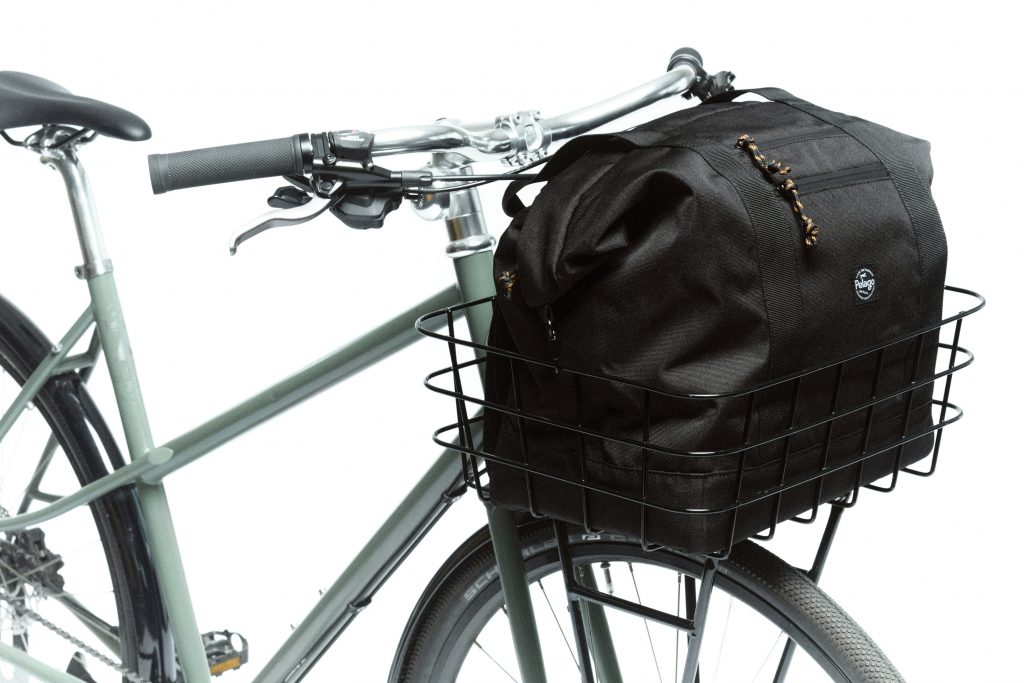 Pelago Pouch
This mini zipper Pouch comes with every Pelago Totepack and Rackbag, but it can be also purchased alone. Store here all the small essentials secure and in one place. Pouch is a detachable with a clip attachment.
One size / 9€