29.6.2023
Introducing a capsule collection that celebrates the freedom and commonalities of riding bikes and skateboards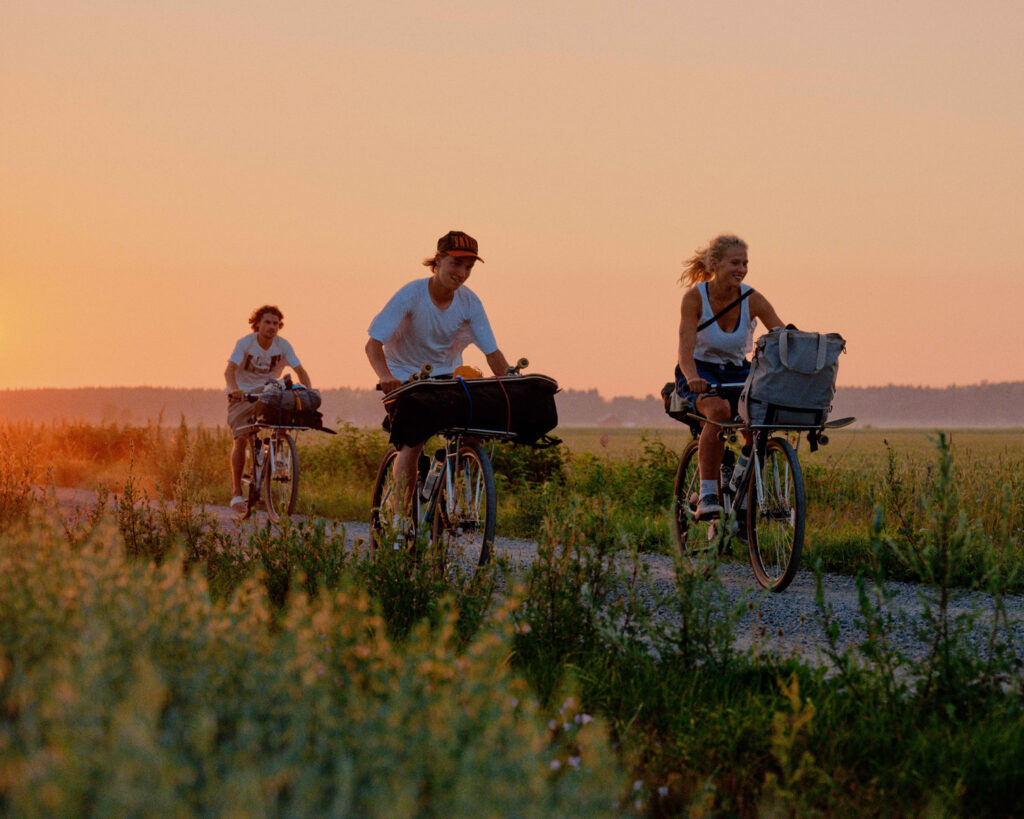 For Summer 2023, Element skateboards and Pelago Bicycles have come together to launch a collection of equipment and apparel that taps into the shared energy that exists between skateboarding and riding bikes. The roots of both brands come from the same soil – nature, art and skateboarding. So, it was only fitting that Element and Pelago combined their passions to create a capsule with the purpose of living out local adventures in the most sustainable way possible.
As a dedicated and driving force in skateboarding since 1992, Element has evolved to span the space between skateboarding, nature and culture for more than three decades. With team riders from all over the world, this project also offered a more personal look into the world of Element's two Finnish riders Jaakko Ojanen and Eetu Toropainen, who are also ambassadors for Pelago, a Helsinki-based bicycle company.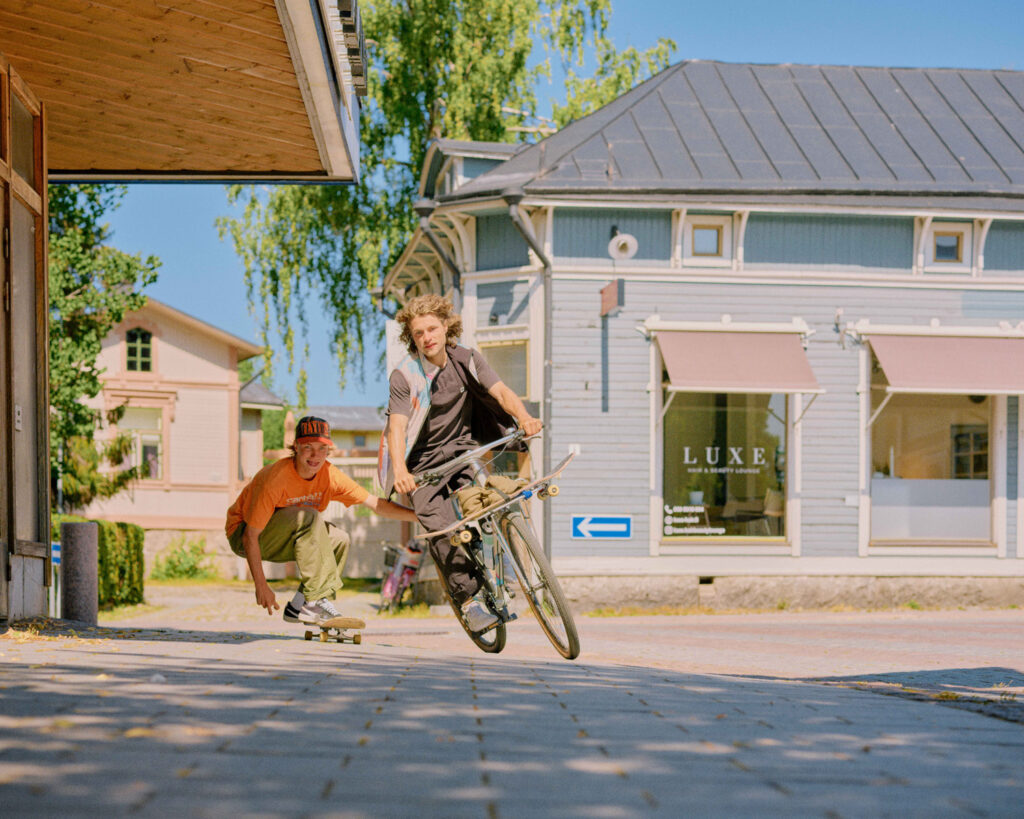 Founded in 2009 by a group of skaters who always biked for transport and fun, Pelago's mission has always been to make simple, efficient and stylish bikes that make cycling accessible to everyone. Named for the archipelagos that make up the coastal landscape of their home base in Helsinki, the people at Pelago have an intrinsic connection to their native surroundings that they explore by bike on a regular basis. The resulting collection is a reflection of what both brands are all about.
Headlining the collection is the new Silvo bike, a hybrid ride that combines gravel tech and commuter practicality for a do-anything and go-anywhere machine. The bike comes in a variety of sizes from 52-60cm and sports Pelago's commuter front rack and the custom Element + Pelago camo paint job. The accompanying apparel and accessories line features pieces that are thoughtfully made for excursions in any season, from lightweight outerwear and convertible pants to knits, tees, a fanny pack and cycling cap. There are also two skate decks (one cruiser and one classic shape) along with a set of wheels made to look like the tires on the Silvo. Highlighting the two brands' dedication to improving our environment, the collection is made using 95% of sustainably sourced components.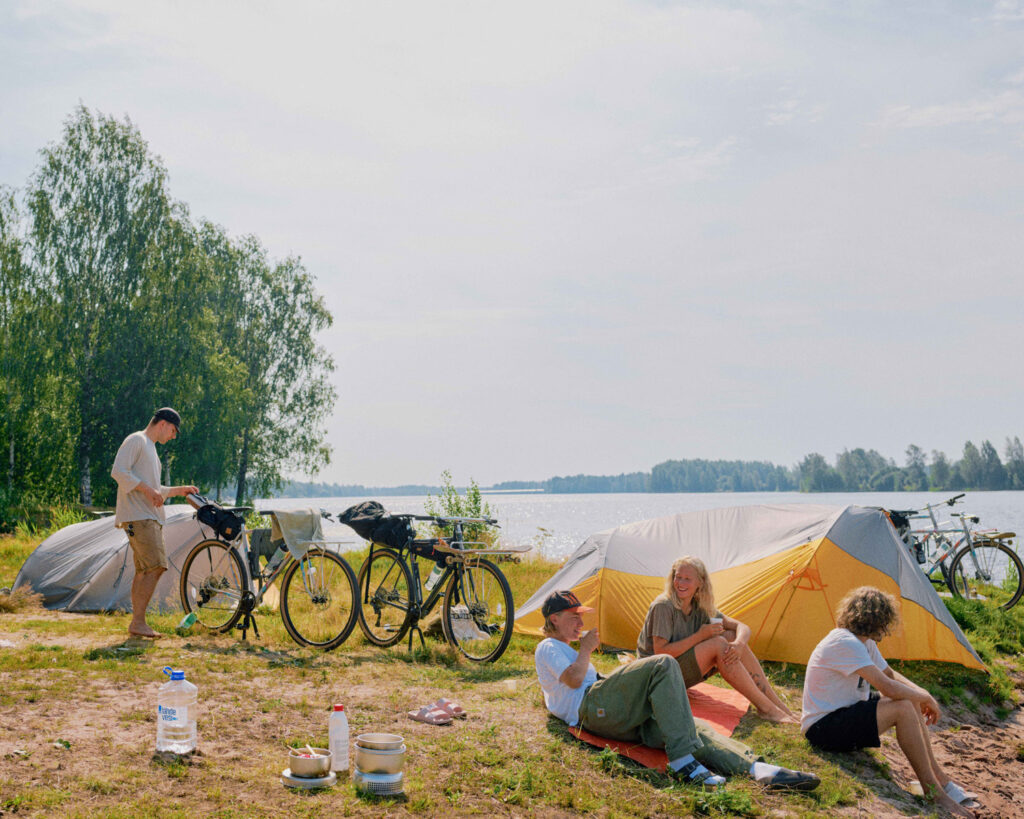 After going around Helsinki and planting a tree at all their favorite skate spots, Jaakko and Eetu hit the Finnish backroads with fellow Element skater Kukka Suvioja and Pelago marketing manager Nikolai Alin for a week of biking, camping and skating. Filmed in the middle of the long Finnish summer, the video shows the crew going from spot to spot via country roads, all while making pit stops to swim and enjoy the outdoors.
The full collection will be available online and at select Element + Pelago retailers on the 29th of June. You shop the collection and see the entire video online at elementbrand.com and pelagobicycles.com.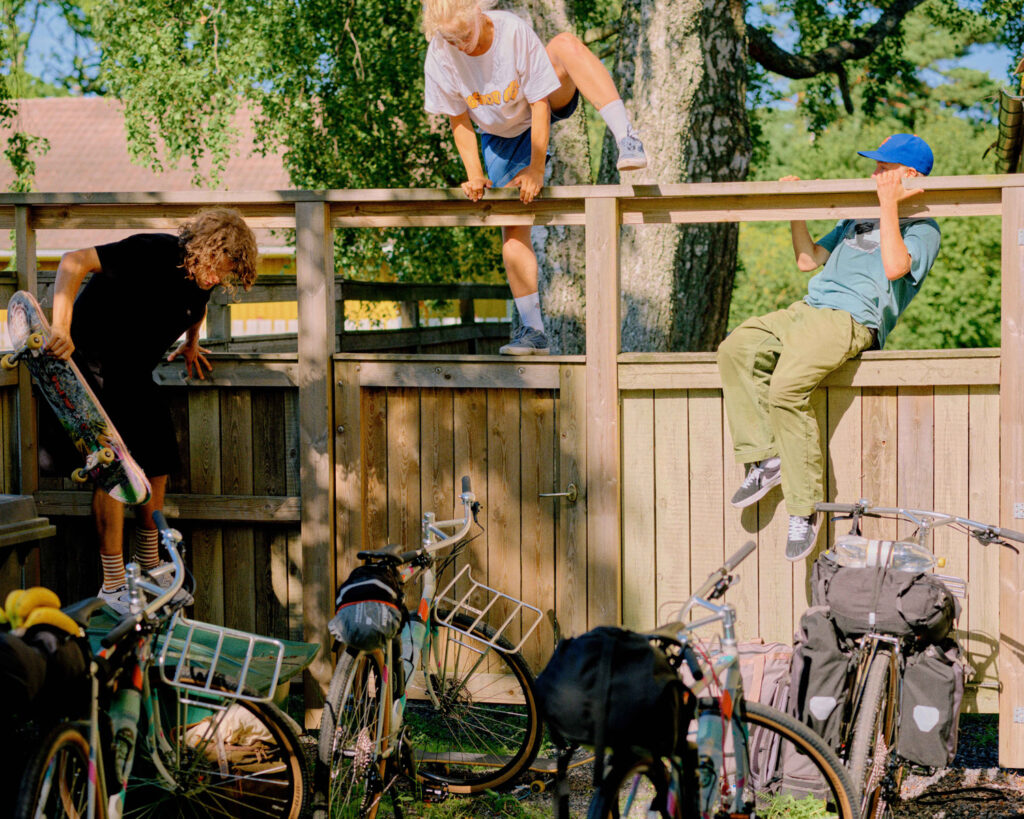 If you want to see the collection for real, Check these amazing brick-and-mortar stores and shop the collection:
Beyond Helsinki
Manana
Pyöräkauppa Keskiö
Jooks Rattastuudio
Bruklene Shop
Schweinhund Bikes
Bike Project
Citybiker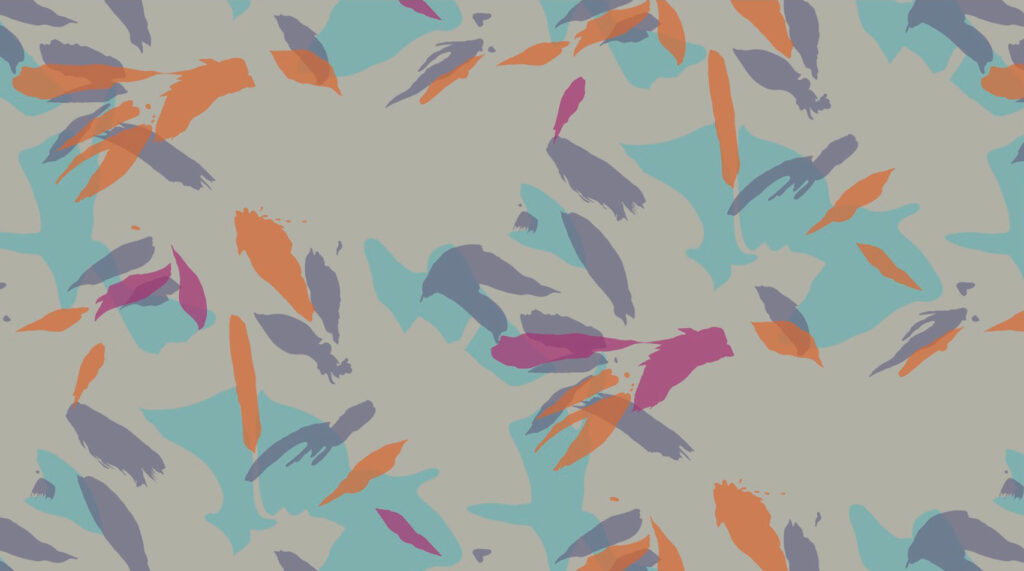 Element + Pelago
Element + Pelago collaboration unites skateboarding and cycling.