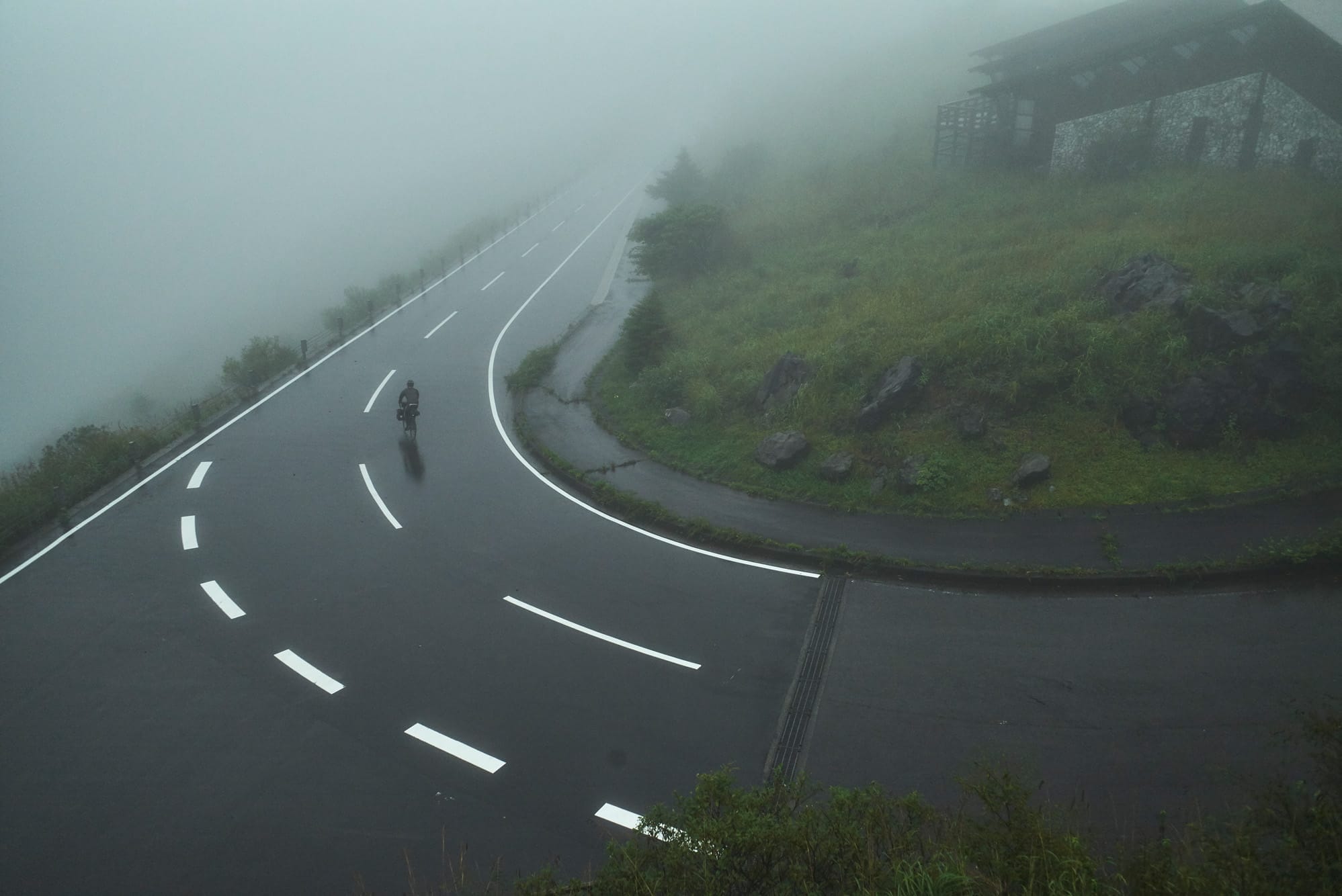 In September 2016 Carlos, Philipp, Sami and Emmanuel went exploring rural Japan on Sibbos – hitting 11 mandatory checkpoints between Tokyo and Osaka in 14 days. The approximate average route was around 2400 km (170km/day) and every checkpoint included reaching a peak of a mountain. No stopwatches or competition, no support and no guidelines – the riders decided on their own route, schedule and tactics, where, how and when to rest and recharge.
It was raining practically non-stop for eight and half days, and it wouldn't be what it was without rain. Carlos has captured the vibe of this epic journey in his upcoming exhibition at Berliner Fahrradschau, on display during March 3-5. Stop by if you're Berlin, say hi to Carlos if you see him around and meet us at the booth B14 / Hall 1.
Video by Philipp Lee Heinrich.