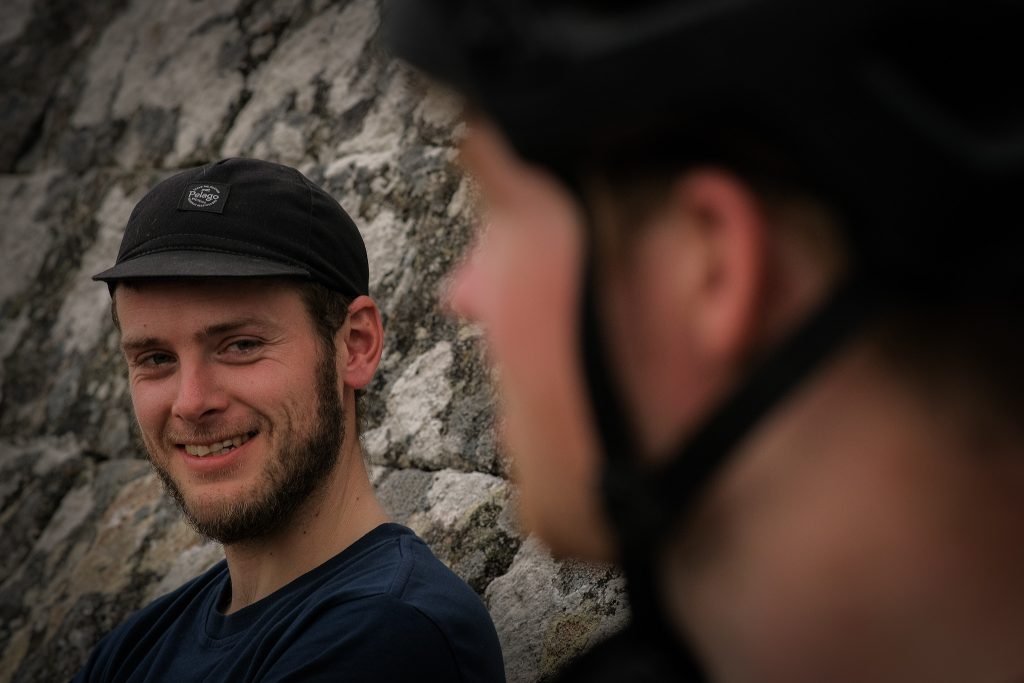 I used to work at a skateshop for years. For those of you who haven't been in a skateshop – those are places, just like bikestores – where you meet a lot of people from all over the world. Cultural melting pots.

Sometimes it's hard to remember people you meet simply because you meet so many, but Marcus Nicolson was different case. Super friendly dude with a strong Scottish accent (rarely heard here in Finland) sticked to my mind immediately. Soon I noticed he was not only a great dude, but also great at skating, too.

Years passed by, Marcus moved back to Scotland and I moved on from the skateboarding business to work for Pelago. And guess who I met here? My man, Marcus, now a Pelago Ambassador.

I couldn't be happier to introduce this great man and a passionate cyclist from the Shetland Islands. Hope you like the interview – I liked it a lot.

-Nikke / Pelago
I know something about you but please tell our readers who is Marcus Nicolson?
Hei! Sure, I'm a 30-year old adventure cyclist originally from the Shetland Islands in the middle of the North Sea between Scotland and Norway! Right now I'm based in Glasgow and when I'm not out cycling I'm busy writing my PhD in sociology.
I got to know you as a skateboarder years ago but it seems like you have another passion, too. How did you find cycling in the first place?
My first real obsession was skateboarding and when I moved to Finland I made loads of great friends in the skateboarding community in Helsinki. Justus (Hirvi) took a few photos of me skating which were in Hangup magazine a few years back and I was always hanging out at Suvilahti and other spots around the city.
After I finished my Master's degree at the Helsinki University I worked as a food courier rider. I started off riding on a heavy old road bike and gradually got more and more sucked into the bike messenger scene and started riding a fixed gear bike. Later, I was working as a courier for Pave Helsinki, hanging out with all the Yksivaihde crew and riding alleycat races. The first longer distance ride I did was the classic road route to Porvoo and back (there's an amazing bakery somewhere in between). I still ride fixed gear a lot, that's what got me hooked!
How did you cross paths with Pelago in the first place aka why we are where we are right now?
I remember going to a talk/photo exhibition organised by Pelago where Sami Martiskainen was talking about his experiences on the Japanese Odyssey ride. It sounded like a really tough ride with a lot of hills, rain and sleeping in public toilets! I remember thinking that I'd love to try something like that, as crazy as it sounds. It wasn't long after that that I got hold of my Sibbo and started out on some longer rides of my own. I rode a 200km brevet ride on my fixed gear bike and did Samuli Makela's Rando Alleycat ride that summer. Since then, I've relocated back to Scotland to study my PhD and have continued to ride a lot!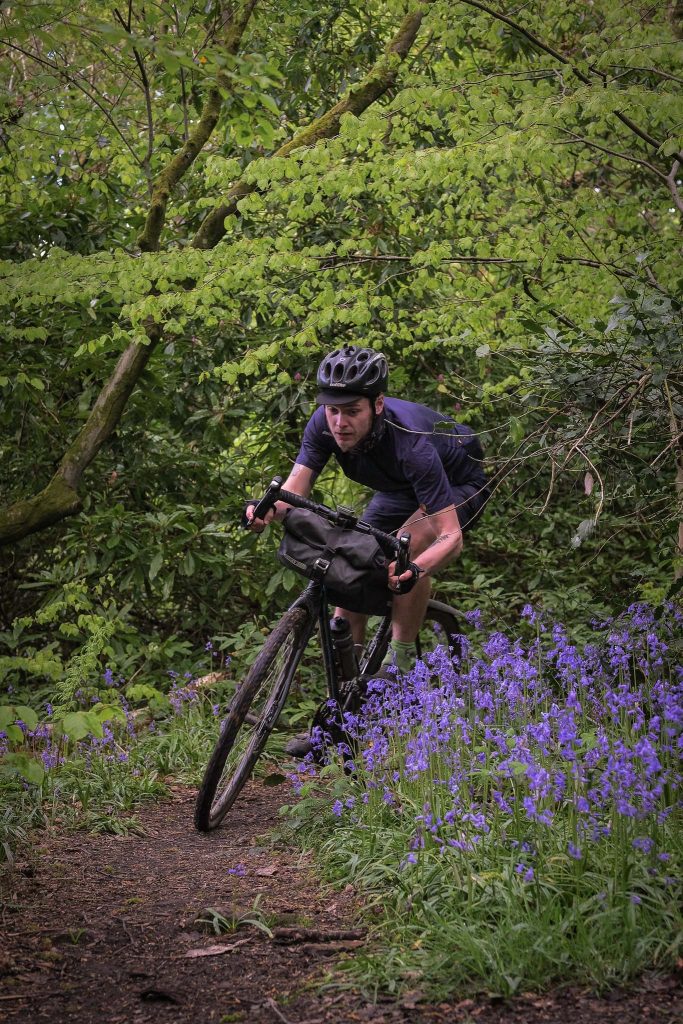 What does cycling mean to you and why are you cycling?
Cycling is everything to me! Just like with skateboarding, I've made so many great friends and built relationships through riding, traveling and getting involved in various events. My bike is my main mode of transport and it gets me to some amazing places I'd never be able to visit on foot! I'm involved in quite a lot of different cycling communities and have friends who are long-distance enthusiasts, off-road riders and ride fixed-gear. I also regularly play bike polo in Glasgow. I'm not the most skilled polo player but there's a great scene for it here!
When did you start riding off-road and get into the bikepacking scene?
The Sibbo was the first bike I had that was really capable of riding off-road terrain and it was a big eye-opener for me to explore the trails Scotland has to offer. 'Gravel' riding in Scotland tends to get pretty gnarly and I got really into the challenge of riding longer distance off-road rides on a drop bar bike. There's a great off-road route called 'the Badger Divide' between Inverness and Glasgow (350km). I rode it in two days as part of a group in 2019 and that really got me thinking about what it would be like to take part in longer off-road bikepacking races.
I love being so far away from road traffic and riding off-road you constantly have to be aware of your surroundings to avoid hitting rocks or falling into water crossings (it still happens sometimes!). Taking my sleeping kit and riding 'self-supported' is the best way to experience the outdoors and not rely on the help of others too much.
You've been on some long rides quite recently (Dales Divide & Badlands) – how do you prepare for such long trips? What are the biggest challenges during trips like this and on the other hand, which are the best parts of those rides?
Yeah! Last year I did my first real off-road ultra-race at Badlands in Spain. I ride a lot to keep up a good level of fitness but usually the biggest challenge of these races is mental stamina and trying not to stop too often. Taking a bunch of snacks and all the necessary bike repair kit really helps for this! I have quite a persistent personality so I'm usually trying my best to finish whatever I start out on.
The best part of these races is spending time riding alongside the other competitors and getting to know other people along the way. There's usually a great vibe between the riders in these challenges and locals are interested to find out what these crazy cyclists are up to.
What riding plans do you have for 2021?
I've been doing loads of riding around Scotland. I'm planning to take part in the Hungarian Divide bikepacking race (1200km) in August. It's going to be really hot so I'll need to carry plenty of water on that ride! In October I'm hopeful to take part in the Atlas Mountain Race in Morocco (1250km) if the travel restrictions are eased by then. Lots of climbing ahead!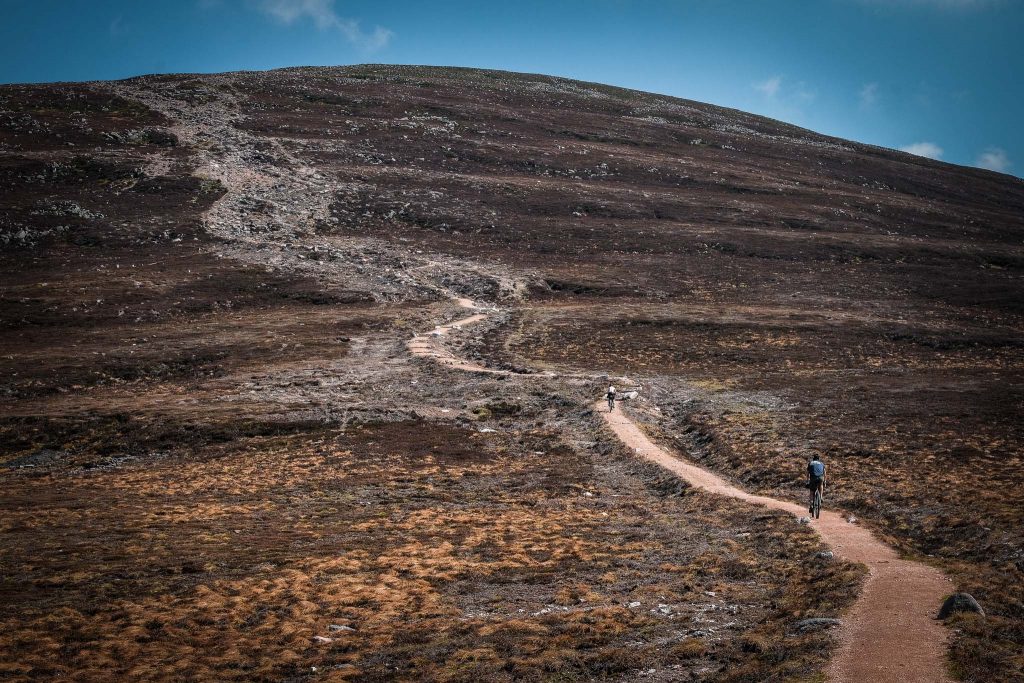 Besides riding, you are one of the authors of ADVNTR-media. How did you end up writing there?
Yes, I've been sharing a lot of my riding experiences through the Advntr.cc site and via my social media channels. I wanted to have an outlet to share my bikepacking and racing experiences to a wider audience and the crew over at Advntr.cc are happy for me to do this! I'd really like to inspire others to get out on their bikes and explore the outdoors. Whether it's checking out your local trails, bikepacking or going further afield.
Last but not least – when are you coming back to Finland?
Hopefully in the next year or so. I have so many great friends over there from my studies and time spent in the courier scene! I'm working with some Finnish colleagues in a university research project too and I'm hopeful it will be possible to make a trip over there soon! I miss the sauna!
Marcus regularly writes over at Advntr.cc: https://advntr.cc/author/marcus-nicolson/
You can follow him on social media here: https://www.instagram.com/marcusnicolson/

Photos: Justus Hirvi / Chris Martin / Doug Sommerville