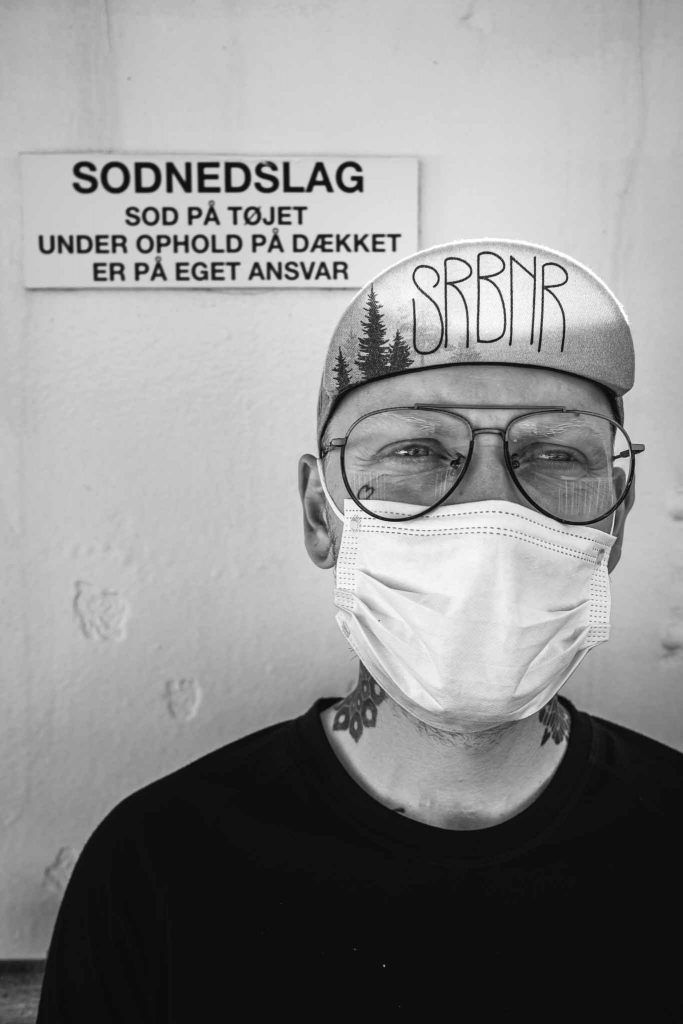 Alex Buck is amazing. Easy to say so, because this Copenhagen-based bike enthusiast/photographer/young dad rips hard, no matter what he is doing and the most importantly: always a happy grin on his face. Dude is enjoying the life.
Alex has been a Pelago ambassador for awhile but it took more than a year from us to finally sit down and interview him about cycling, fatherhood and life in general. Have a read and get inspired!
Hey Alex! I'm sure a lot of our followers have seen your name here and there but please go ahead and introduce yourself shortly?
My name is Alex, I'm 31 and I live in Copenhagen. I like to ride bikes and take photos – sometimes at the same time!
How is the Covid situation over there in Copenhagen?
I almost can't remember what it was like before this. Everything feels like "a new normal". But I guess everything is going in the right direction and with the warmer weather and longer days with sun, I feel like my mind and body is clearing up a little again.
Yeah, it has been "new normal" almost exactly a year now. How hard time this has been for you and what is your secret of staying sane during this special time?
I honestly don't think there is any way to stay really sane – but I've found a lot of comfort in the online Communities especially on Instagram. In a time where meeting (new) people in the real World has been very limited, I have really enjoyed connecting with people from around the (digital)World!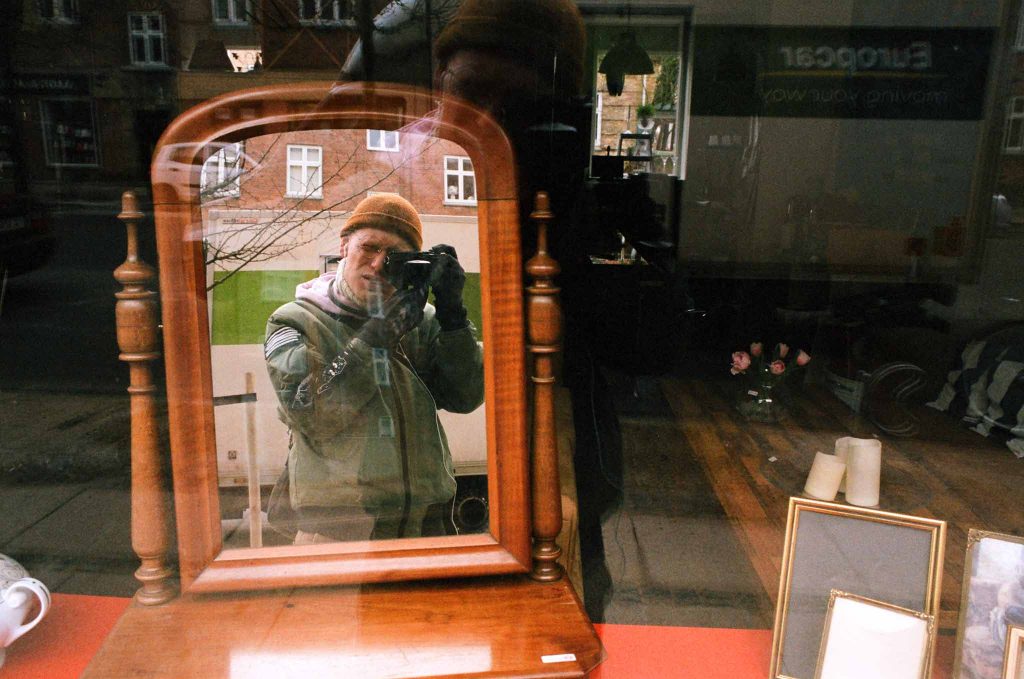 That is good – digital platforms are blessing these days. Let's get to the thing we are here for: why cycling?
Honestly I'm not sure – I think it's because there are so many aspects to it and it's so accesible. You can enjoy riding on an expensive bike or a cheap bike – going fast or going slow – riding in groups or riding alone. It is really versatile way of moving and doing things.
How did you get in the saddle in the first place?
I learned to ride my bike when I was a kid (like most people do in Denmark I guess) and from then on I have just always enjoyed it. I rode BMX as a kid and loved just having fun on the bike. It has always been about having fun for me.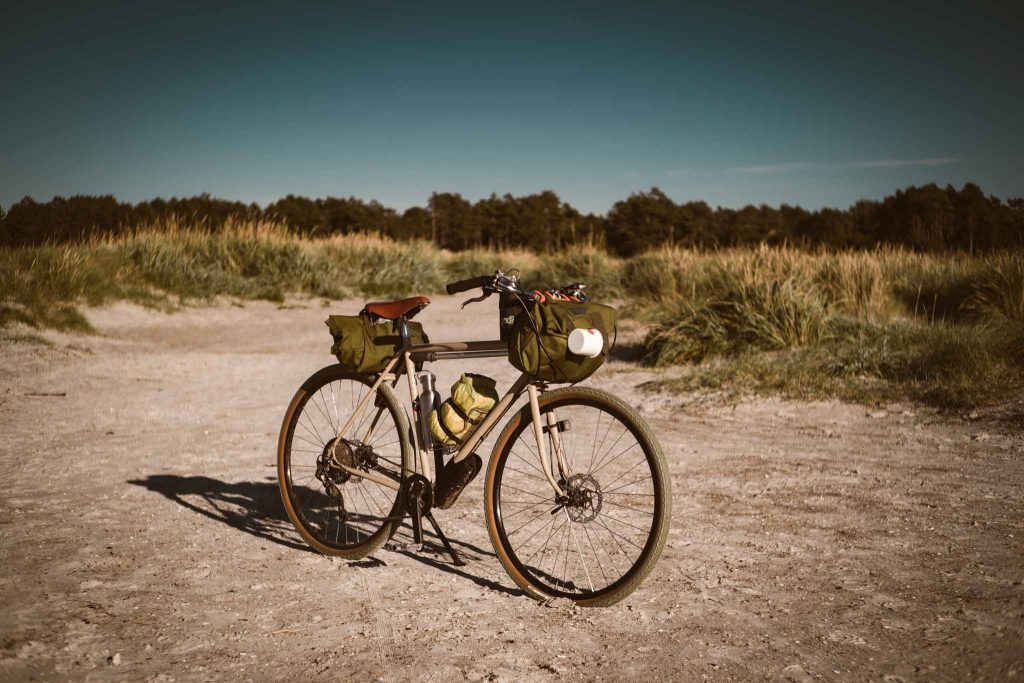 You seem to ride mostly "gravel" – why is that?
Well about 10 years ago I got really into riding fixed gear bikes and I loved the simplicity of that and the challenge of riding it in the city. Then for a few years I kind of left that and actually didn't ride much. Then about 2 years ago I started getting in to riding again and I of course build up a fixed gear bike… But I just didn't find it fun anymore. The skinny tires, the super stiff frames, the huge drop from the saddle to the handlebars… It was all so uncomfortable. And suddenly all the limitations I had loved previously seemed more like shortcomings this time around.

Maybe I had gotten older, maybe my taste had change (maybe both) but for some reason I didn't enjoy it as much. I then bought a (carbon) roadbike and thought that it would be the answer to all my prayers. The gears on it and the comfort of the breakhoods on the handlebars – surely that would do it… Well, without spoiling to much I think everyone can see where this is going. I still felt limited. I couldn't just go down an interesting path on my way. I get bored easily so riding a 100 km on road was such a struggle mentally. The bike still wasn't very comfortable and the whole competitive side of riding bikes and measuring watts and winning KOM's felt so foreign to me.
So eventually i stumbled upon gravelriding and bikepacking. Big soft tyres, comfortable saddles, bags for snacks and the whole community around it just felt right to me.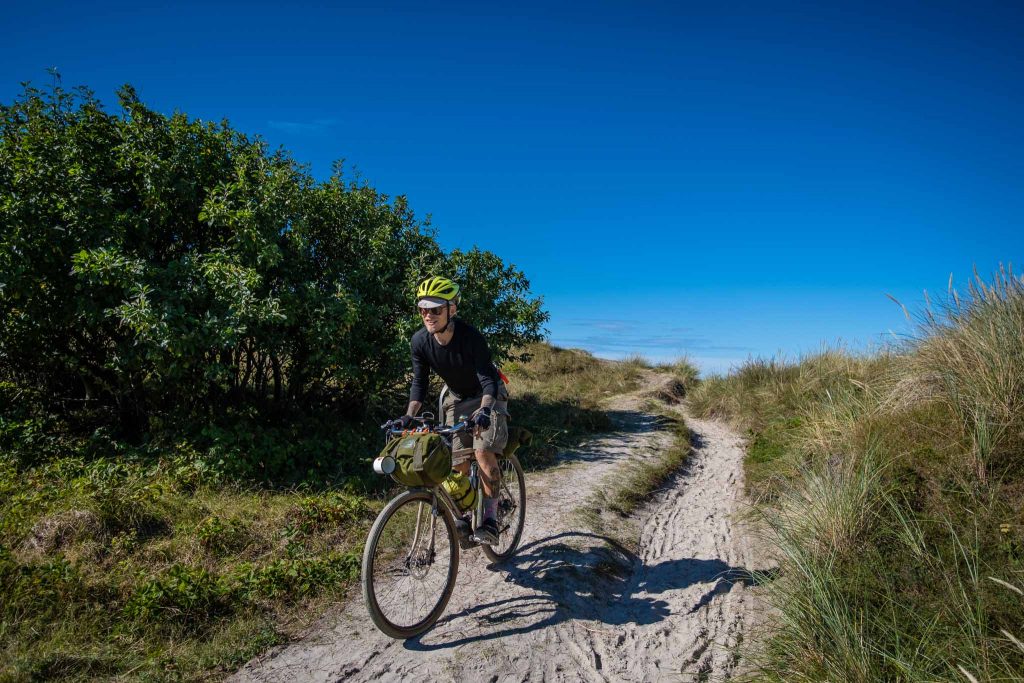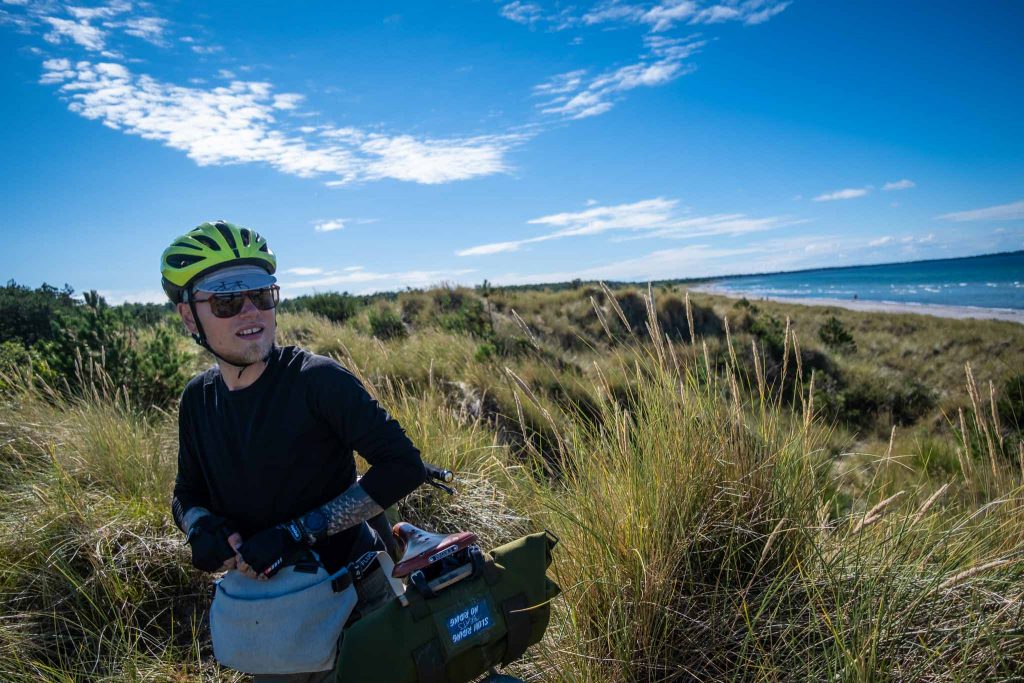 Since you've become a father, how do you find time for riding? Do share your secret and help the rest of the parents out there struggling.

Honestly I haven't ridden much over the last 6 months. A combination of winter, the pandemic and the birth of my daughter has kept me off the bike for more than just everyday commuting.
I guess if I have to come with an advice it is: Be okay with not riding. You are still a bikerider if you feel like you are one. I really want to get back out riding but I know that my legs cant take me as long as they could before this and I have less time to go out, but why should that stop me? I'm not riding to win the Tour de France. I'm riding to have fun. And fun can just as easily be a two hour ride once a month if that is the time I have…. Oh and get a girlfriend who supports you and who kicks your lazy ass and motivates you to go out, because she knows it will make you happy!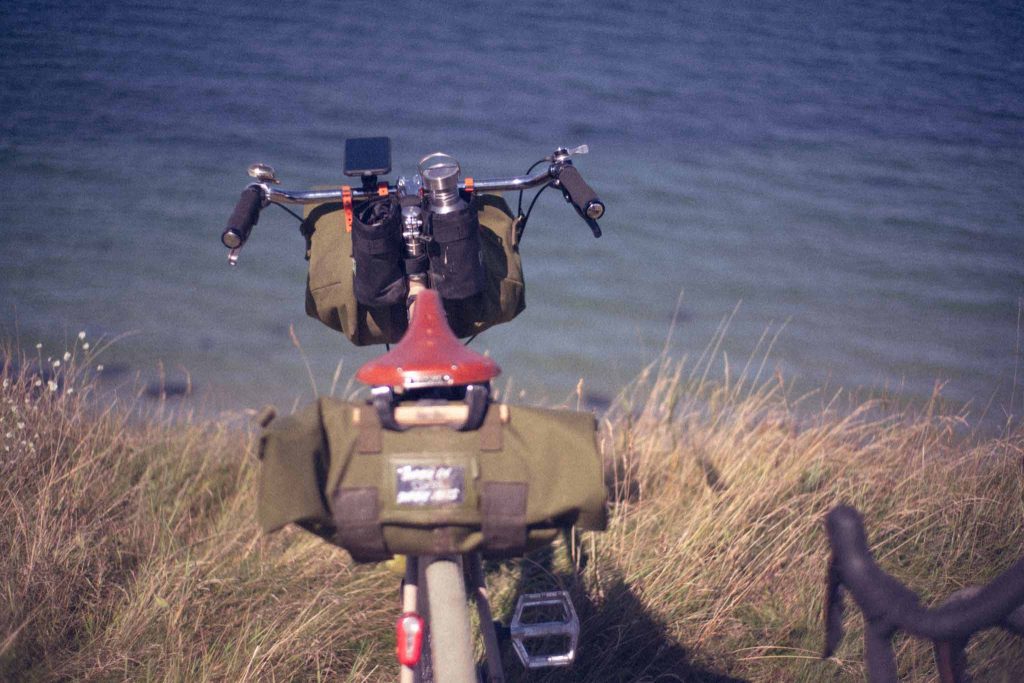 You have had a blog, Slow Riding Beats No Riding, tell me about that and is it still active?

Well the Whole idea was born out of me blaming myself for not being faster or going further. I kept feeling a pressure to ride faster and further and I kept comparing my achievements against people who were in much better shape and who would be at a completely different level. Sometimes I wouln't go ride if I knew I only had time or energy for a "short" ride. But at some point I started telling myself that "Slow riding beats no riding". It's better to go for a small ride than to not go at all.

Actually I think my mom said it best a few years back "if I'm moving forwards, I'm going fast enough". That really got to me!
So I wanted a place where I could share my thoughts on riding and maybe inspire others to change their mindset. I wanted to make sure that there was a place for likeminded people to find some motivation, because I hadn't been able to find much myself.
I havent posted anything in a while because I haven't ridden much. But I actually recently went through it and read some of the articles to help myself remember that it is okay not to ride everyday and every where. So I guess I inspired at least one person, haha.
Besides being a passionate rider, you are also a photographer. A profession or more of a hobby?

Definitely a hobby at this point! I started photography school and worked one year as an intern at GripGrab, but after that I realised that I love taking photos, when I'm inspired, but I hate doing it because I have to. I guess it's kind of a "Slow shooting beats Pro shooting" situation, haha. I tried freelancing for a bit but ultimately decided that I was better of doing it as a more personal project than a professional career.
What kind of photos do you like to shoot then?

Well I started out shooting at concerts and eventually moved more into portraits and fashion. Lately I have really enjoyed shooting streetphotography. I find a lot of purpose in documenting my life and the world around me. I shoot both digital and analog, and I find that each has its own quality.
Any big riding plans or dreams for the near future?

Well the first one is just to get back in the saddel properly. But other than that I hope to take my daughter along on some rides (she is 6 months old right now, so it will probably be with my cargobike).
And lastly I want to ride more with new people I haven't ridden with before!
Last but not least; you've been riding with Pelago Hanko Outback. Tell me about the bike, how does it serve your purposes?
The Hanko Outback is such a versatile beast! The geometry is the right mix of comfort and performance. The eccentric bottombracket Means that I can easily set it up as a singlespeed when I want to. And to me the more upright position offered by a bike that doesn't have dropbars, is everything.
I have customized mine pretty heavily and I'm definitely hitting the limits of the tiresize with the mountainbike tires that are on there now.
I think that this bike can do it all with very few tweaks. And then it looks great with the super minimal branding and the classic steelframe.
Thanks for the interview and have a good one, Alex!
Check out Alex's Instagram here and website here.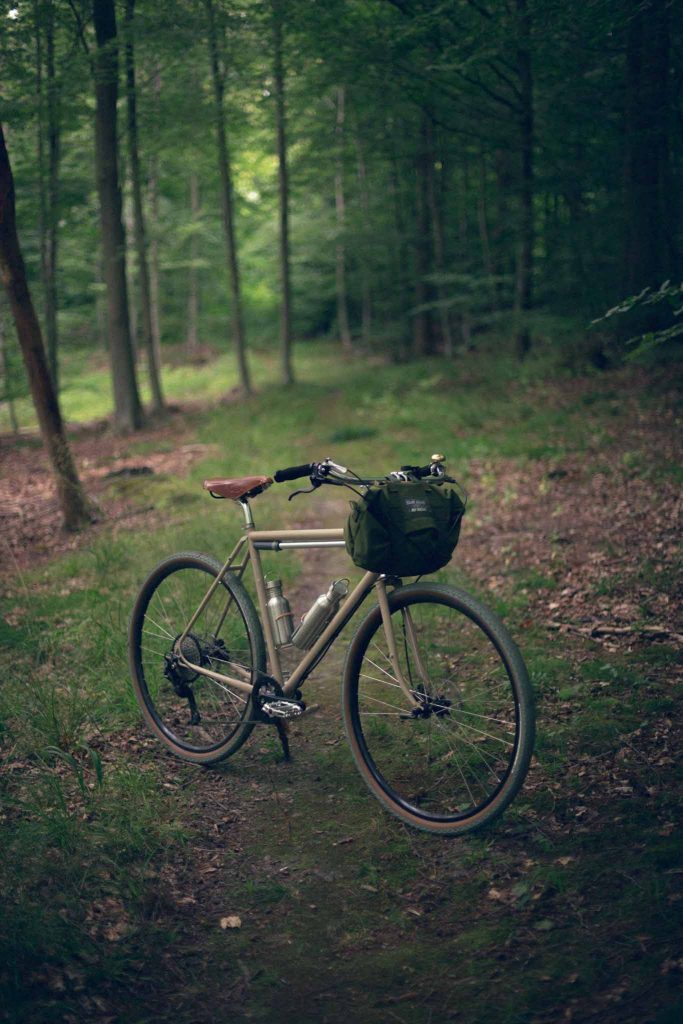 Photos: Alex Buck, Martin Paldan, Mikkel Beisner.