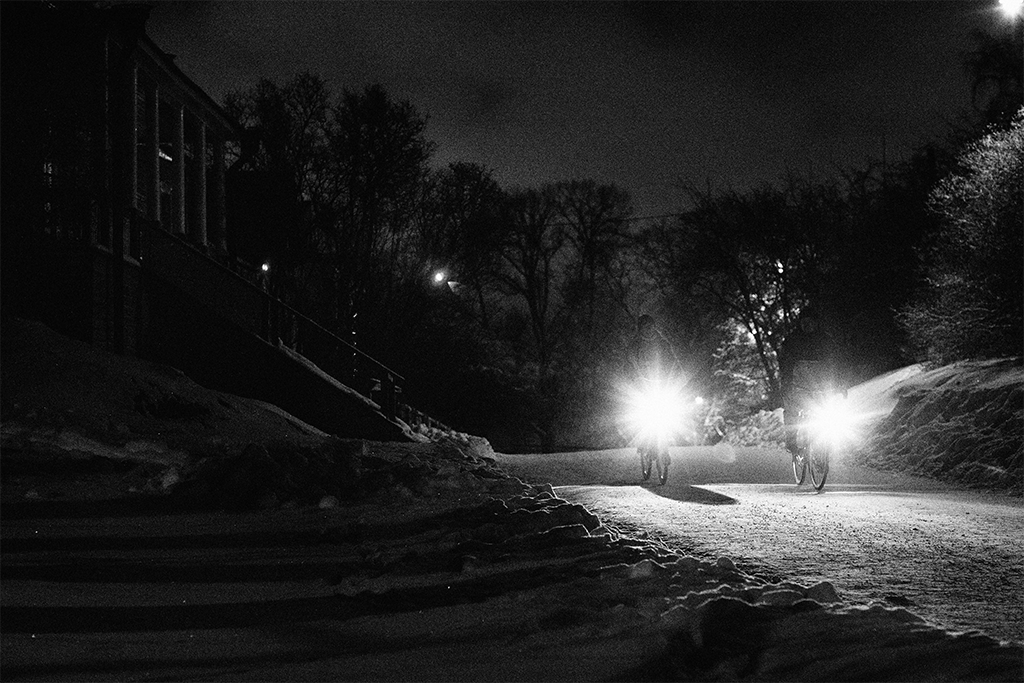 For the Finnish version, click here.
Let's face it, the very first thing we hope you to notice about our bikes is the lights. Days spent on a bike turn into dark evenings quickly and we advice you to be prepared. Starting in 2020 it's mandatory to use front and rear lights on bikes here in Finland and we have always included this into the design of our bikes.
We at Pelago believe in the good light as a part of complete bicycle build. It serves the function of safety, reliability, usability and beauty. We offer options in the types of lights which our bicycles can be equipped.
Dynamo lights – Easy and functional option
Dynamo is a type of electrical generator which can be installed on the bicycle's wheel hub. As you start to pedal this provides current to lights hooked on the dynamo. It's thrilling as you start to feel the force of power (greek definition of dynamo) you provide to your ride. We offer the Shutter Precision PL-8 hub on our Commuter series. It's connected to 70 lux Busch + Müller IQ-XS T Senso Plus front light and Herrmans H-Trace Mini rear light with 220 degree visibility. This setup functions in very low speeds and does not have resistance when pedalled. Many old Finnish bikes had these fuse-shaped dynamo generators put directly in contact with the tire. This is how most people associate with dynamos and these old school types tend to be infamous how the resistance of the generator affected your ride.
Once a modern dynamo is installed it's one of those "why didn't I do this before" -realisations. Lights go wherever you go and you don't need to worry about recharge or replacement batteries. For 2021, our new 7-speed Brooklyn and Bristol models now come equipped with dynamo lights. Our Commuter series also stays equipped with dynamo setup for this year.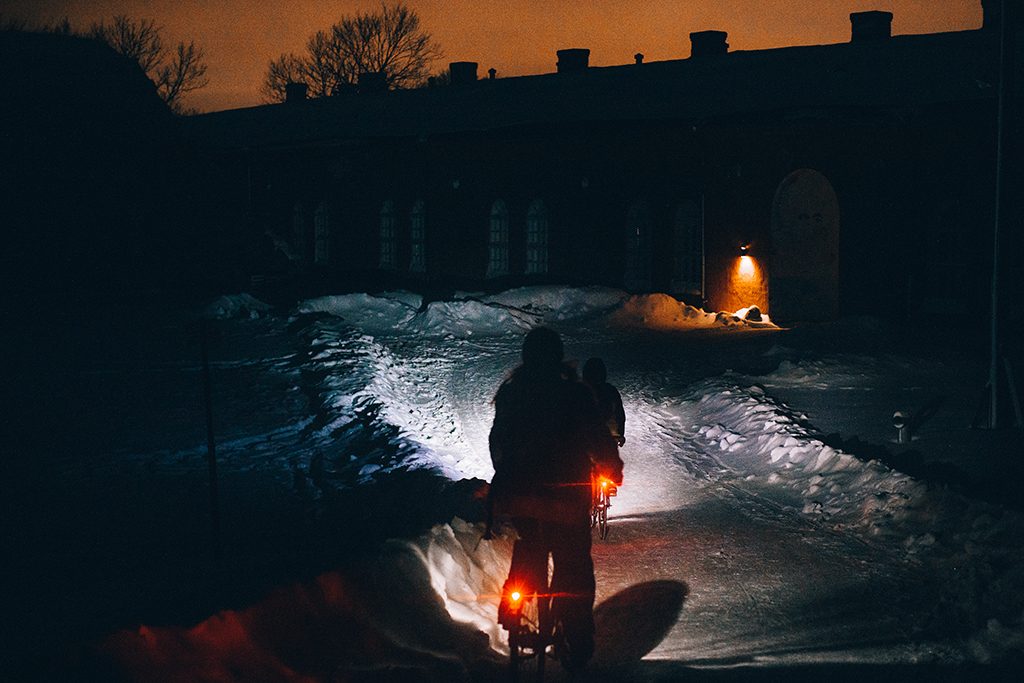 Other light options
Normal bicycle lights come in various shapes and sizes. This can basically mean any light with it's own power source eg. battery, small enough to be installed on the bike. We offer Spanninga Trendo and Pixeo lights, which match the design of our bike collection and provide a great, long-lasting light source. A good wide natural led light in the front and red in the rear is the way to go.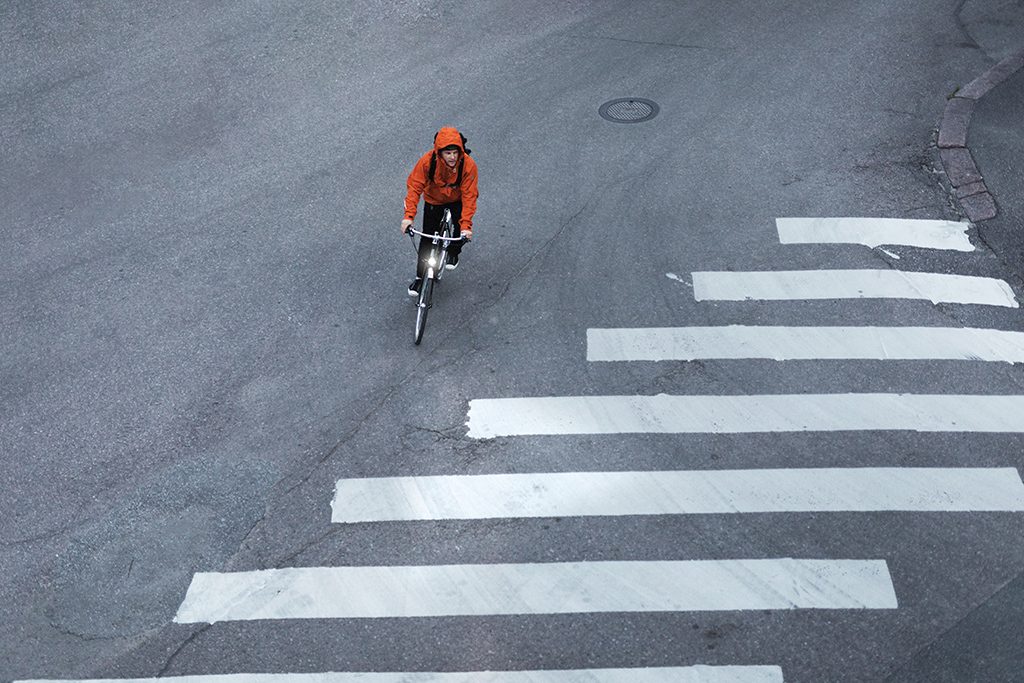 Be kind, use lights properly
There is some misunderstanding about bicycle lights but the main function is to show you and your movements to everyone else on and about in the traffic. Like with cars you want to be visible and see through the darkness but not blind everyone in the dark with your high-beam. This is why the light brightness should be moderate and aimed slightly to the ground.
For 2021 we continue making sure that you'll be able to keep riding in any circumstances. Having a spontaneus all-nighter is sometimes just too good to pass up.