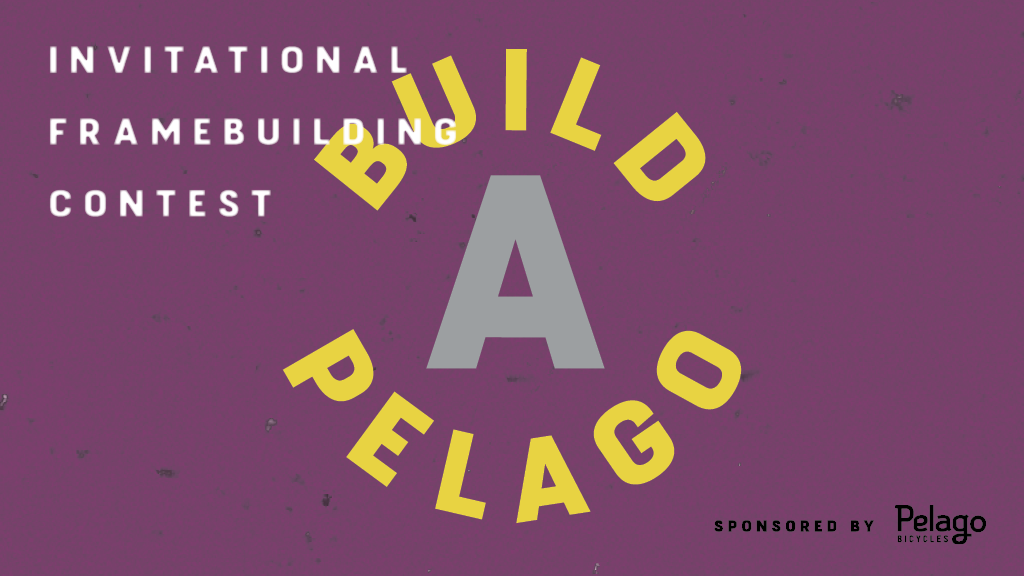 // English below //
Build-A-Pelago on kutsukilpailu intohimoisille rungonrakentajille. Alkuvuodesta 2021 käyntiin pyörähtävän kilpailun järjestävät yhdessä Pelago Bicycles ja suomalaisten polkupyöränrungonrakentajien yhteisö Cromo.

Kilpailun teemana on rakentaa Pyörä, joka rakentajan mielestä yhä puuttuu Pelagon pyörämallistosta ja istuu Pelagon periaatteisiin: Kestävyys, Käytettävyys, Kauneus.

Kilpailun tarkoitus on tukea ja innostaa polkupyörien rungonrakentamisesta kiinnostuneita ja sivistää pyöräilystä innostuneita.
Build-A-Pelago-kilpailun säännöt
Jokaisella rakentajalla on täysin vapaat kädet rakentaa mieleisensä pyörä. Jokainen rakentaja saa Pelagolta paketin tarvikkeita rungon rakentamiseen ja varusteluun, mutta mahdollisesti puuttuvien osien ja varusteiden hankinta on rakentajan vastuulla. Kukin rakentaja sitoutuu projektin edetessä dokumentoimaan pyöränsä rakentamisprosessia sosiaalisessa mediassaan tavalla, joka ei kuitenkaan paljasta valmista tuotetta sekä toimittamaan valmiin pyörän Helsinkiin arvioitavaksi ja esiteltäväksi. Pyörän omistajuus säilyy kilpailun jälkeen rakentajalla. Pelago pidättää ensisijaisen neuvotteluoikeuden polkupyörän lunastamisesta markkinointi- tai muuhun käyttöön tai sen jalostamisesta tuotantoon. Osallistujien on muistettava hyvä ja kohtelias käytös, niin toisiaan, kuin kilpailun seuraajiakin kohtaan.
Kilpailun aikataulu
Build-A-Pelago-kilpailun virallinen aloituspäivä perjantai 22.1.2021. Valmis pyörä on toimitettava Pelagolle raadin arvioitavaksi 20.6.2021 mennessä. Build-A-Pelago-kilpailun pyörät esitellään yleisölle Helsingissä syksyllä 2021.
Palkitseminen
Valmiista pyöristä valitaan sekä Pelagon kokoaman raadin että yleisön suosikki. Raadin valitsema voittaja palkitaan shekillä, ja yleisön suosikkia hemmotellaan osallistujien tarjoamilla pullakahveilla. Tämän lisäksi Pelago arvioi konseptien laajempia tuotantomahdollisuuksia. Parhaiden ratkaisujen soveltamisesta ja lunastamisesta Pelagon pyörämallistoon keskustellaan ja sovitaan erikseen kunkin rakentajan kanssa henkilökohtaisesti. Tähän tarkoitukseen voi toimia useampikin kilpailutyö.

*Mahdollisen mallisuojan hakemisen vuoksi valmiit pyörät on esiteltävä Pelagolle ennen yleisölle julkistusta ja valmiista pyöristä ei tule julkaista kuvia sosiaalisessa mediassa ennen näyttelyä.
Kilpailun seuraaminen
Build-A-Pelago-kilpailua seurataan aktiivisesti kevään aikana Pelagon omissa kanavissa, jonka lisäksi suosittelemme ottamaan seuraukseen Cromon Instagram-tilin.

Tulemme esittelemään Pelagon blogissa sekä sosiaalisessa mediassa kilpailun osallistujat, seuraamaan kunkin projektin edistymistä kevään aikana sekä tarjoamaan kurkistuksen polkupyörien rungonrakennuksen kiehtovaan maailmaan.
Build-A-Pelago tapahtumatunnisteet
#buildapelago #framebuilding #rungonrakennus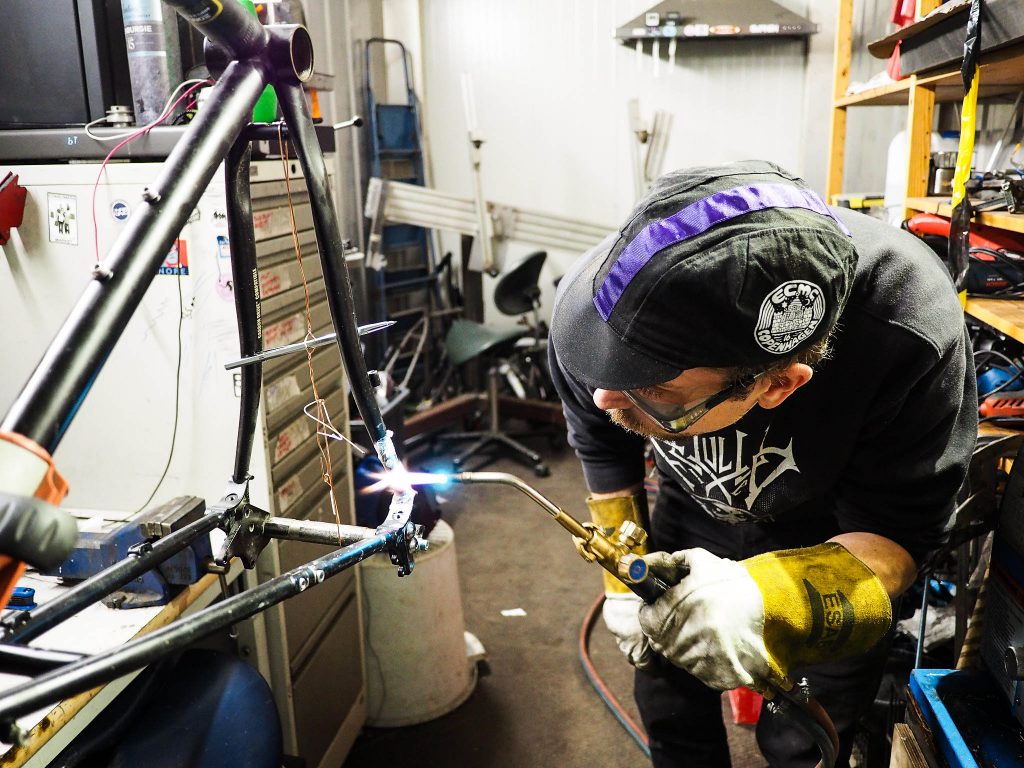 // English below //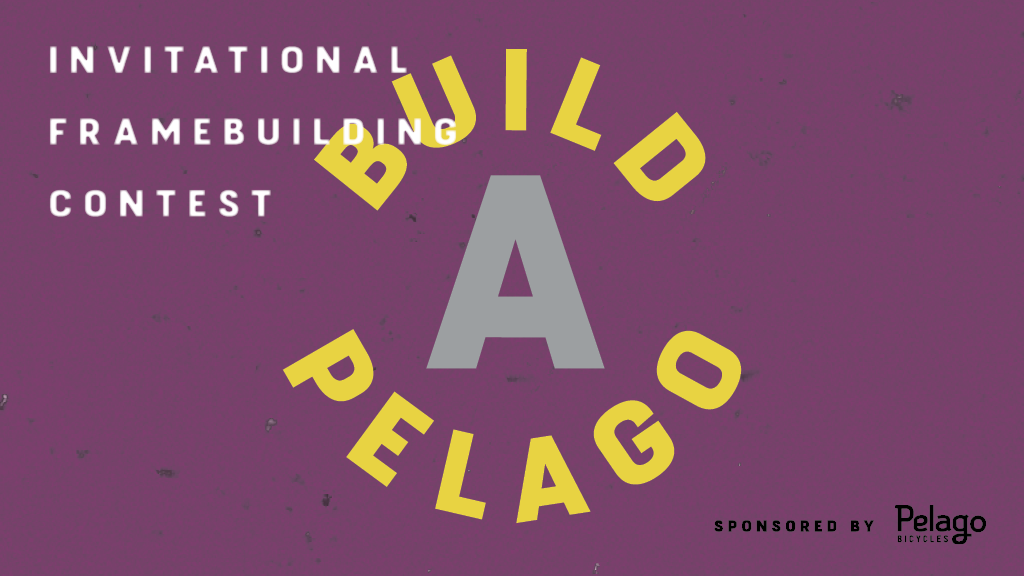 Build-A-Pelago – Invitational bicycle framebuilding contest
Build-A-Pelago is an invitational challenge to passionate bicycle framebuilders. The challenge is organized together by Pelago Bicycles and Finnish bicycle framebuilder collective Cromo.

The theme of the challenge is to build a bicycle that, in the opinion of the builder, is missing from Pelago's line-up and fits their principles of Strength, Utility and Beauty.

The purpose of the challenge is to support and to inspire those who are interested in framenbuiding and to educate those, who love cycling.
Build-A-Pelago – The Challenge
The builder has a free reign on building a bicycle of their liking. Every builder will be provided with a selection of supplies to assist in the building and equipping their frame, but acquiring possibly missing parts and equipment for the bicycle are up to builders themselves. The builder is committed to documenting the build of their bicycle (although, in a way that does not reveal the finished product*) and to delivering the finished bicycle to Helsinki for appraisal and display.

The ownership of the bicycle will remain with the builder. Pelago reserves an overriding bargaining right on purchasing the product for marketing and other uses and for developing it for production.

The participants are to remember good and courteous behaviour towards other participants as well as the public.
Schedule
Challenge is set January 21st 2021 and finished product is delivered to Pelago by June 20th 2021. Bicycles will be displayed to the public in the Fall of 2021.
Prizes

The finished products will be judged by a Pelago jury as well as the public. The jury's favorite is given a check and public's choice gets a coffee and a cinnamon bun from the other builders.. In addition, Pelago will consider the further development of concepts brought forward by the builders. The use and adoption of concepts in Pelago's production may be discussed separately with each builder, regardless of the winner.

*Finished products must be presented to Pelago before revealing them to the public in full, so that possible design protection can be applied for.
Following the contest
Build-A-Pelago- contest will be followed closely in Pelagos own channels, such as the blog you are reading at the moment, social media and newsletters. In addition to these channels, we warmly recommend everyone to follow the framebuilders own Instagram account here.
During the upcoming months, we will showcase Build-A-Pelago-participants in our blog and social media, follow closely each of the projects and offering a sneak peek to the amazing world of bicycle framebuilding.
Build-A-Pelago hashtags
#buildapelago #framebuilding #rungonrakennus