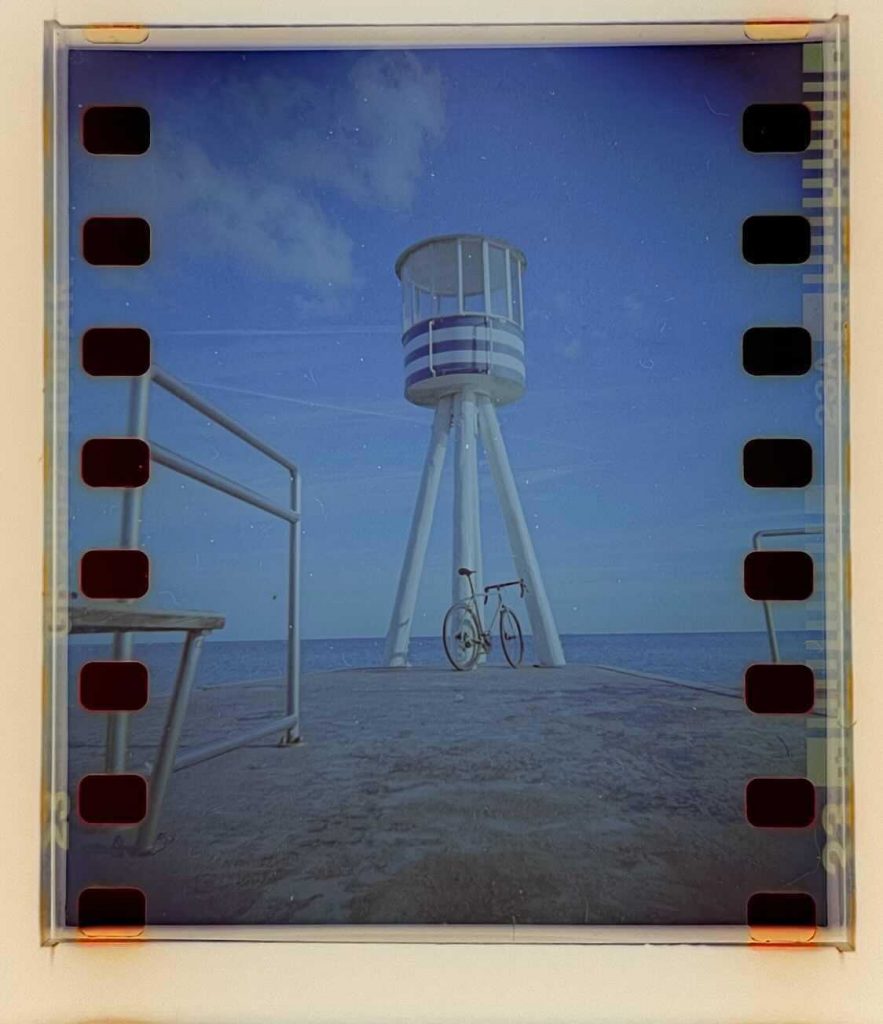 While every smartphone owner can be a photographer these days, shooting film is rare. You can say that even though there has been some sort of a renaissance in film photography in recent years. Comparing to shooting stuff with the smartphone, taking actual film photos is way more difficult and complicated. Learning how the real camera work, studying the lightning, waiting for the photos to be developed (or to develop them by yourself) – it is easy to see why people choose not to take the hard way and shoot film. Luckily there are still people who go the hard way and go old-school with the photography.

Our good friend from Copenhagen, Niels Thanild, swims upstream with his photography: Niels shoots film. We were so amazed about his recent photos in his Instagram that we wanted to share some of the shots here – with a little background story from the masterlensman himself. Please have a read – and slow your life a bit.
Hi Niels! Tell me about your history with photography?
I have always been fascinated by photography. I suppose the initial interest came through Bmx and skateboarding. I used to travel a lot when I was a professional bmx'er, and I would always bring a camera and flash with me on trips. Back then, it was all analog. I really liked having to work out exposure and aperture, and balance it with the flash. You'd just have to trust that your plan worked, there was no display on the back of the camera to give you instant feedback.

I'd always bring a disposable camera as well, as they have a certain vibe to them. With time, I have bought a little fleet of simple plastic cameras, who all have their special light leak, or special twist somehow. They come with me from time to time, so it takes me forever to finish a roll as I have 5 different things going at once. These pictures are all from the latest roll shot on this Blackbird Fly x Carhartt camera I have. I pulled out a frame to expose the entire film, including the sprocketholes.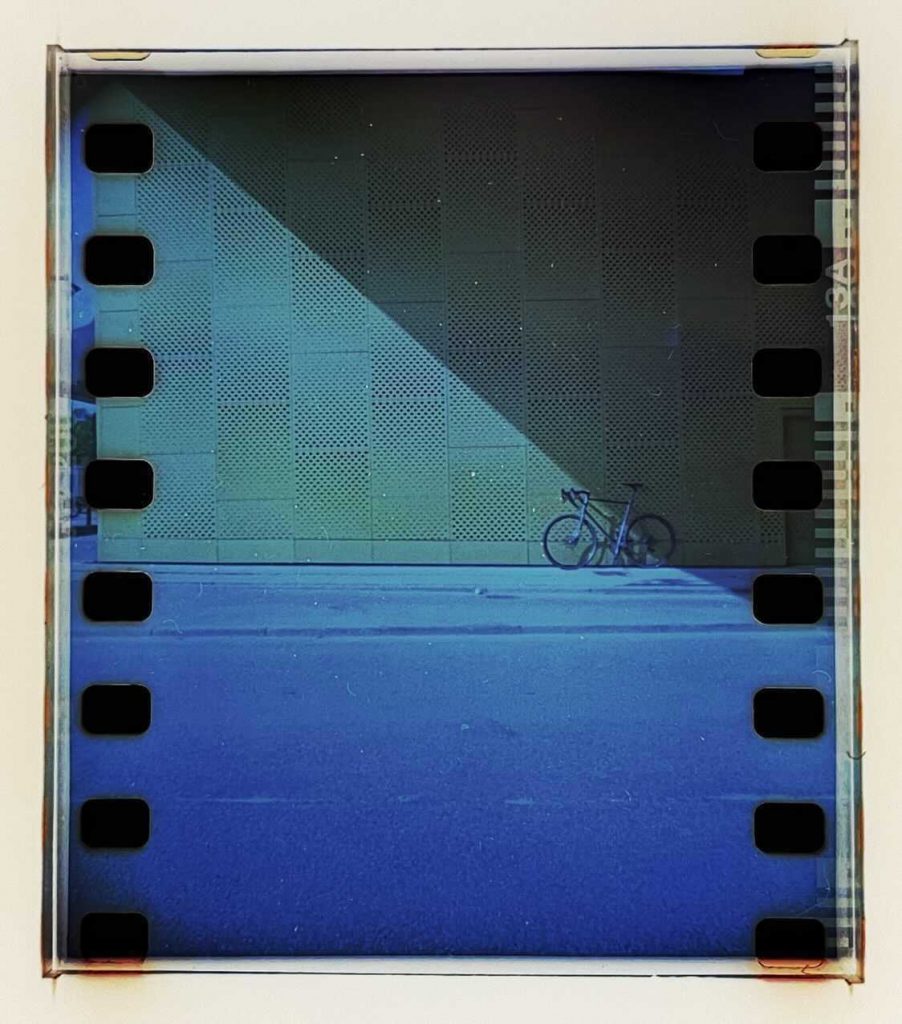 You seem to shoot a lot of cycling and bike related stuff. What is the link between cycling and photography?
I am a bicycle guy. Used to check out every corner and every back area to see if I could find Bmx spots. And with Bmx, as it is with skateboarding as well, a big part of finding a good spot is to find something that works visually, graphically for photos or filming. I still look for Bmx spots when I ride, but as I also ride cyclocross, mtb and road along the city commutes, this search has evolved into finding scenic spots for photography.

I sometimes go for a ride with a specific spot as the destination as I have an idea for a photo, but most of the photos are shot at random finds. I suppose I look for it whenever I ride. Even if we ride fast in a group through the woods, I will stop everyone to get the photo that was there. And I often find myself racing through the woods with one hand on the bars, and a camera in the other, shooting photos of the riders in front of me. Not the best nor safest idea, but it works for pictures :-).
Is the film dead?
I don't think film is dead. As there are people who are into records, and there are people who nerd good coffee, there are also people who find film inspiring. You can make your phone do a lot through filters, and that's good for something. But the vibe film can create, and what you can do when you start digging in and nerd it is very rewarding, and brings great satisfaction. At least it does to me.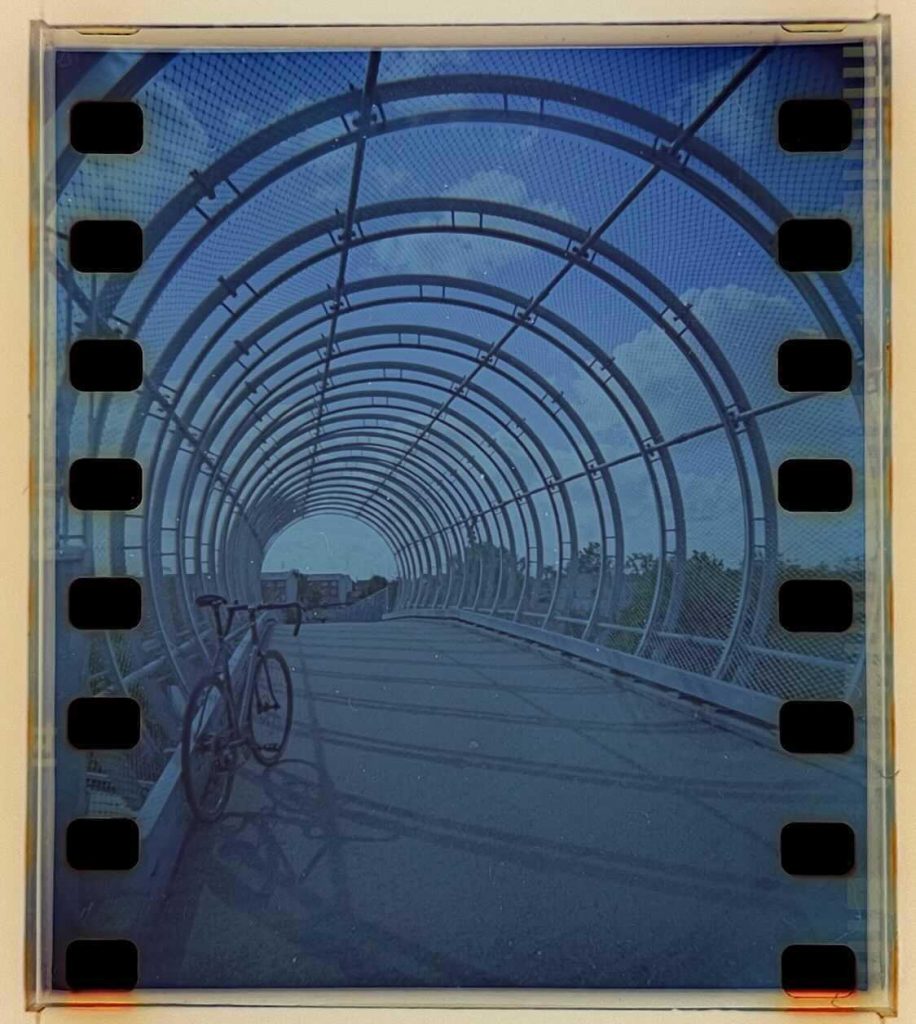 Thanks for the interview Niels!
See more about Niels and his photography in his Instagram account here.