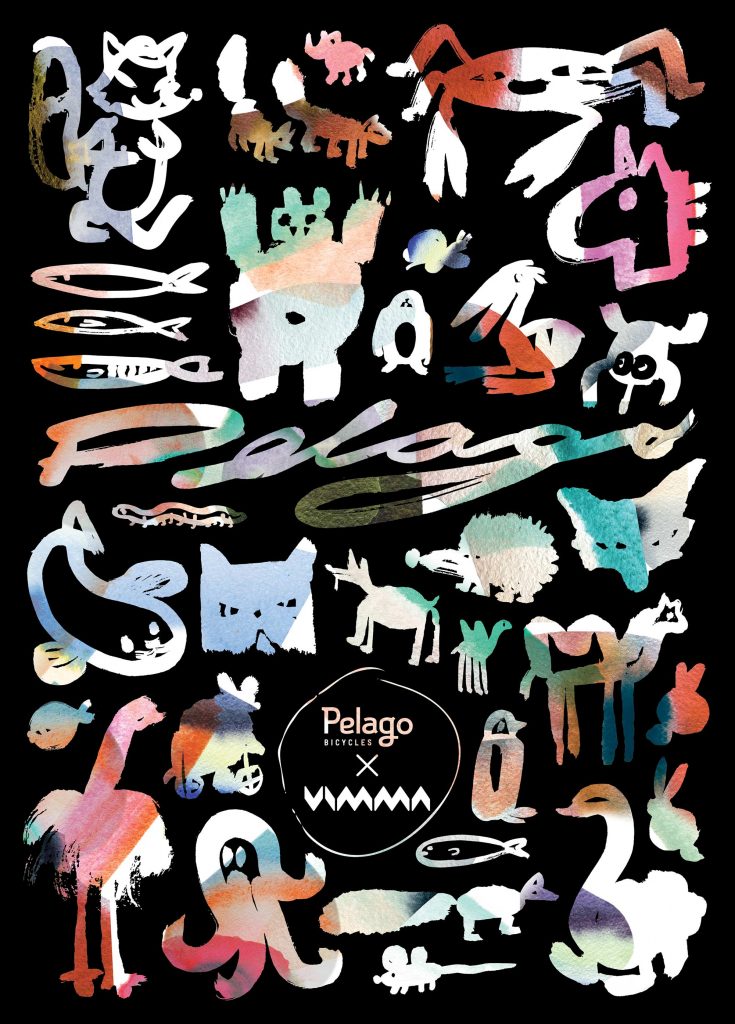 Unforgettable stories, people and a lot of experience are embodied in VIMMA, a finnish company for edgy kids' wear. With their products the celebration and day-to-day life go hand in hand. Kids can wear the same clothes at home and play, school or granny's birthday party. And as they grow, the products evolve from dresses to tunics and shirts. Longevity and comfort are the key elements. Driven by intuition, not fashion, VIMMA's designs awaken playfulness in children and invite adults to join the play. All products are made locally in Northern Europe.
Wild life art
VIMMA and Pelago got together through a common friend Linda Linko, a designer from Helsinki. Linda is fascinated by abstract figures. She translated the original brief of animals of the Finnish nature into a lively collection of expressionist wild life figures. Each Kiddo x VIMMA bike comes with an exclusive sticker-set designed by Linda to decorate the bike your own.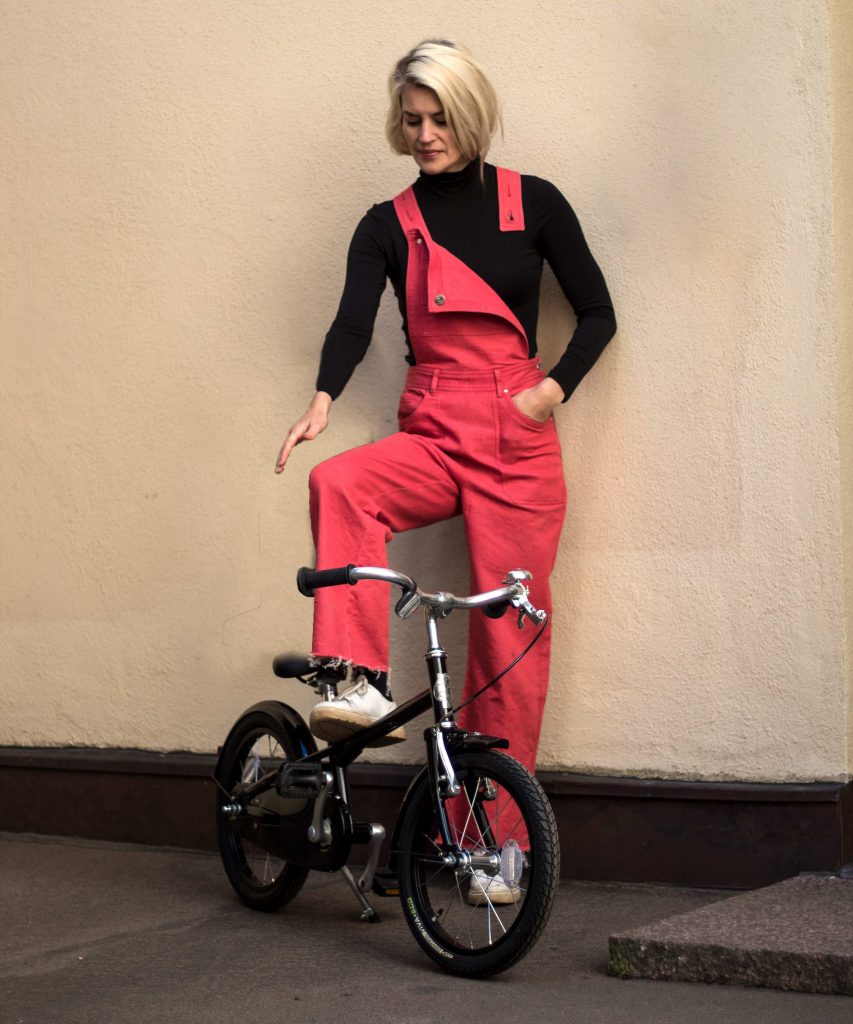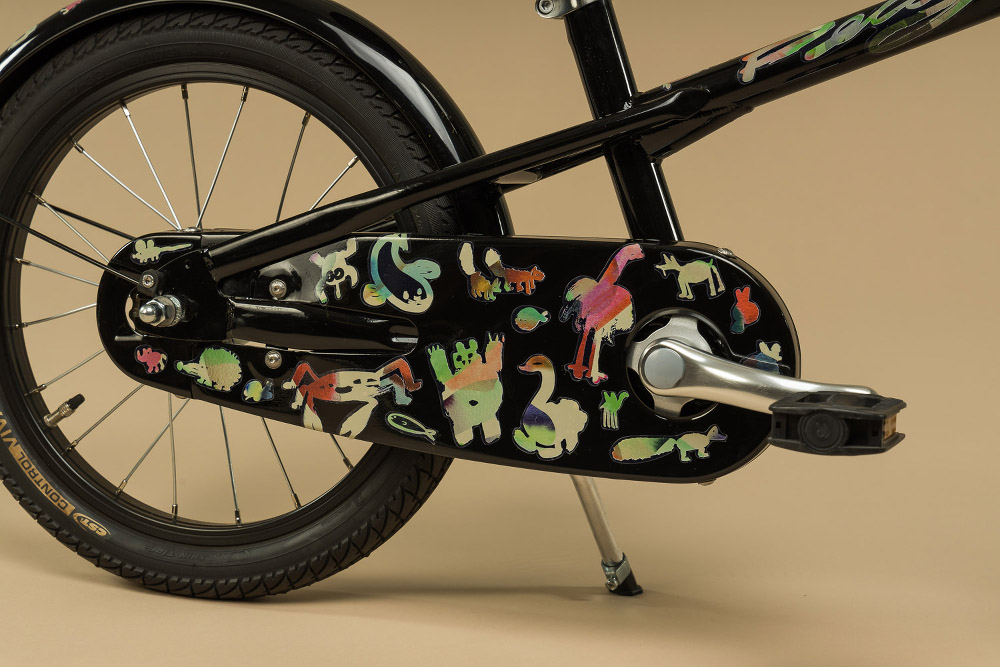 You'll never forget how to ride a bicycle
Learning to ride is an unforgettable experience that you carry for life. Pelago Kiddo is based on the first bikes we rode in our childhood — a simple 1-speed setup. It's a fun little bike, perfect for the first riding experience.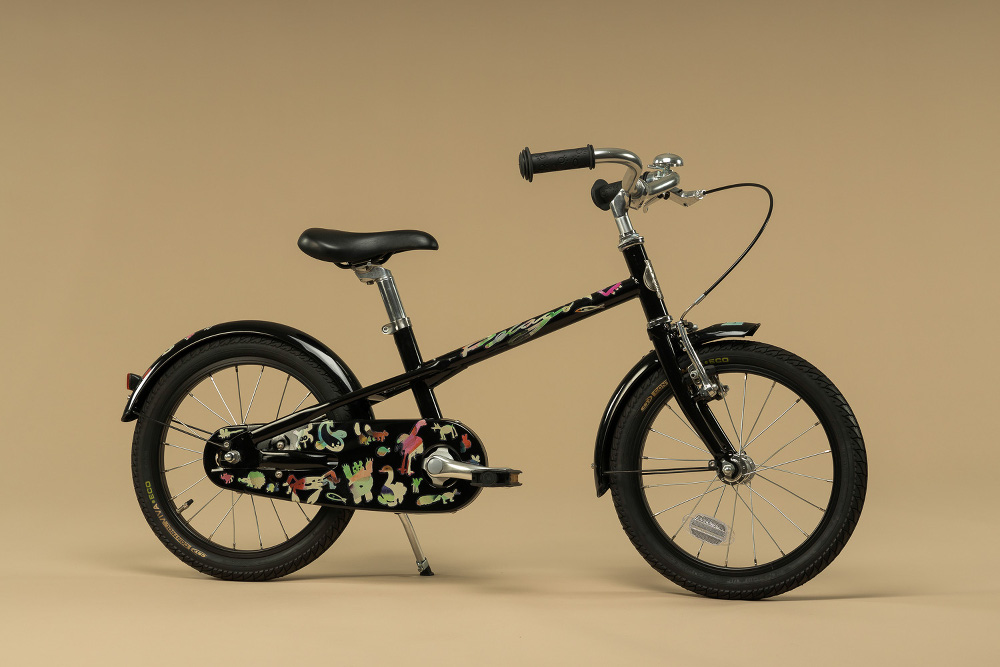 Although Kiddo is small in size, the bike has the perks of its bigger Pelago siblings: Quality TIG-welded steel frame with a 5-year warranty, solid components, full fenders and chain guard, smooth-rolling tyres and attention to detail. Kiddo features a front hand brake and rear foot brake, available in two colour options, black and green. Bicycle suits kids approximately from 4-6 years old or 105-125 cm in height.
You can fit the Kiddo with side wheels. However, we recommend to walk beside your kid on a flat or a very moderate downhill to help keeping the wheels rolling. Better yet, roll beside your kid with your skateboard and see the magic happen.
The Pelago x VIMMA project includes T-Shirts for kids and adults. More items will follow soon. See the products here.