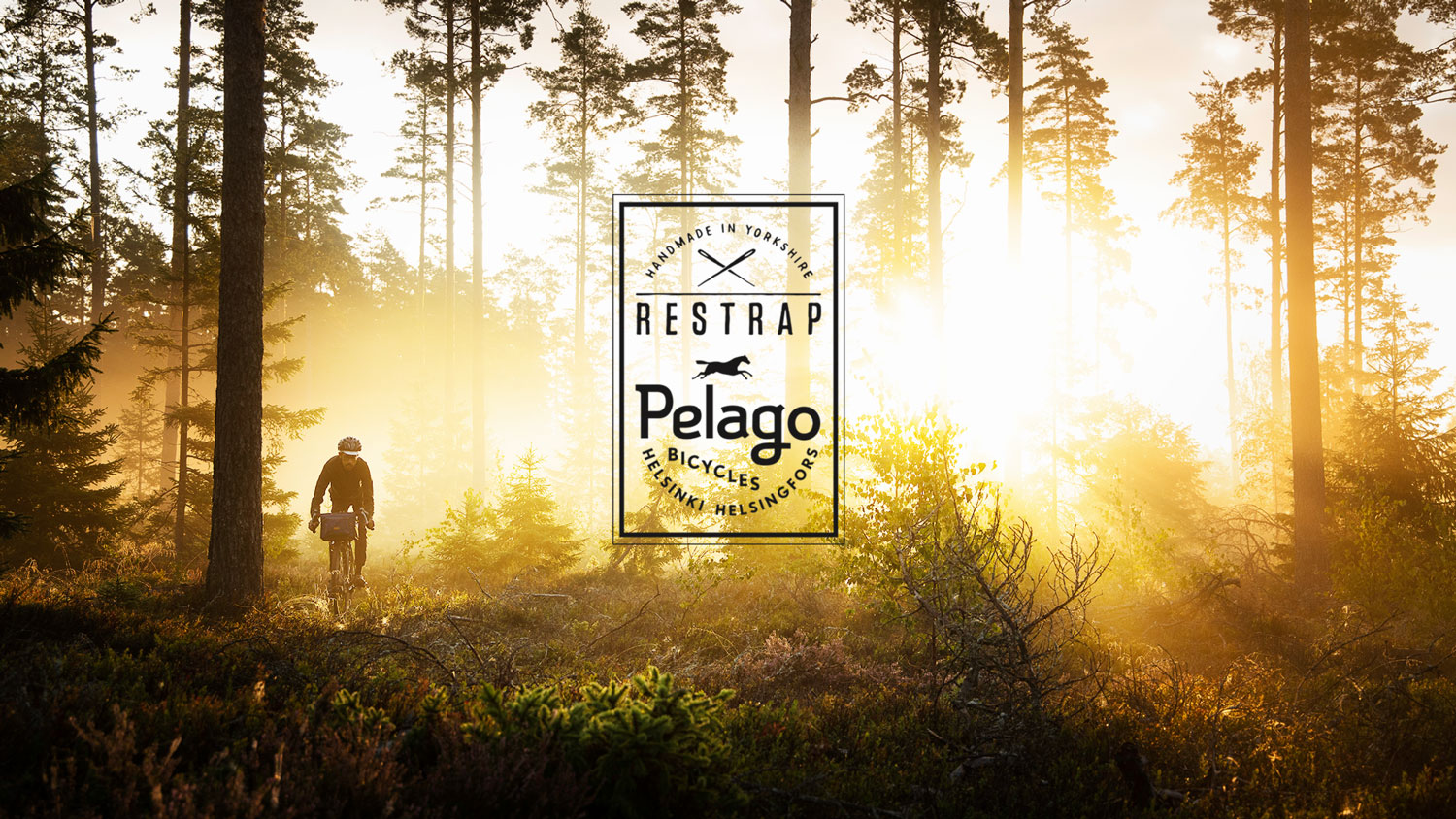 The Yorkshire based Restrap is well known among those who value innovative, lightweight bike packing equipment. They have been hand-sewing their products in Yorkshire since 2009, and offer a lifetime warranty for their craftmanship. It's easy to understand why Restrap bags are one of the most popular add-ons to any Pelago bike.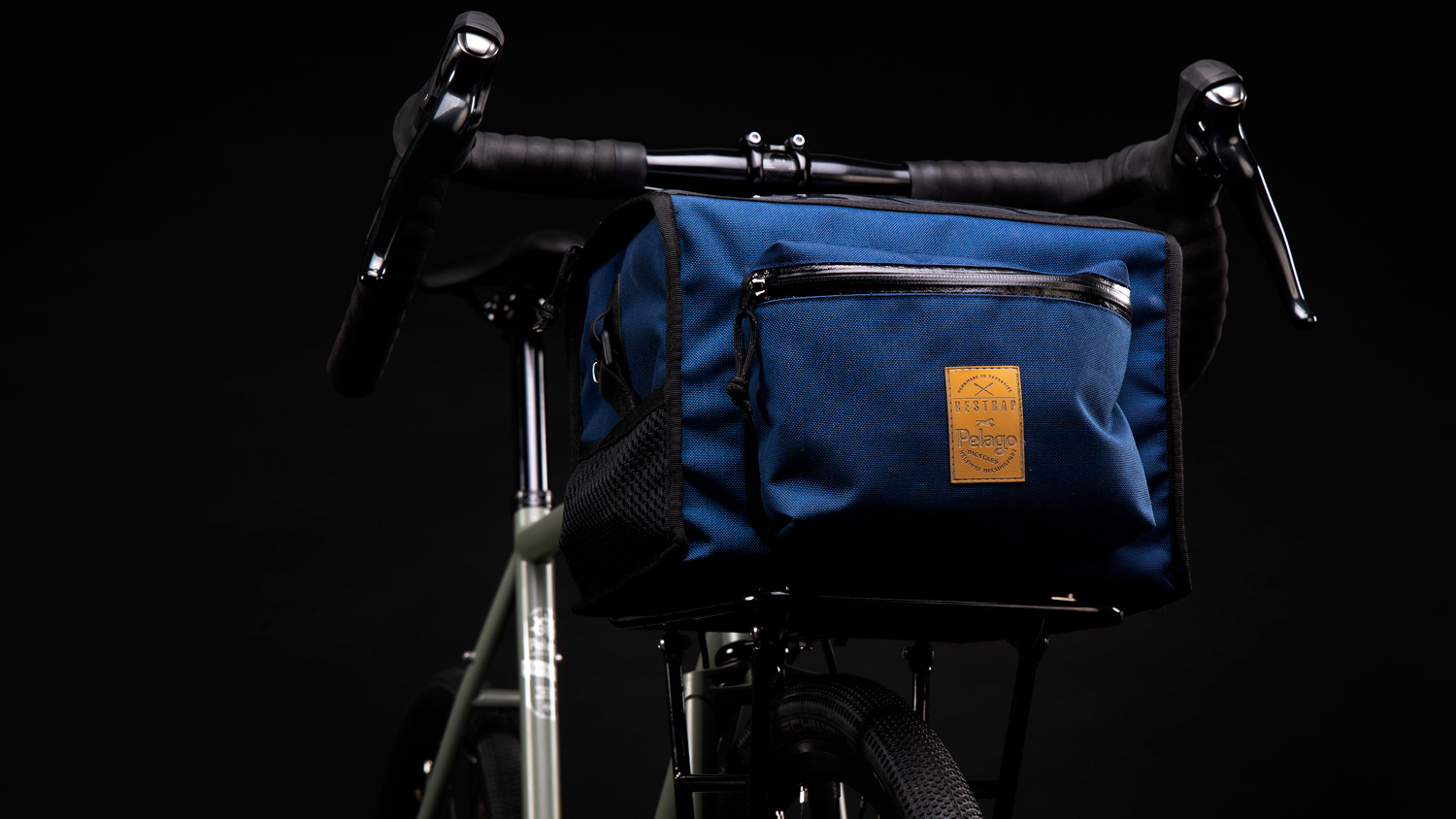 To celebrate our shared 10 year anniversaries, we're continuing our bag'n rack collaboration with Restrap by launching a limited edition of the popular Rando Bag. A small batch of The Pelago x Restrap Rando bag is now available in deep navy blue, with a special fellowship label.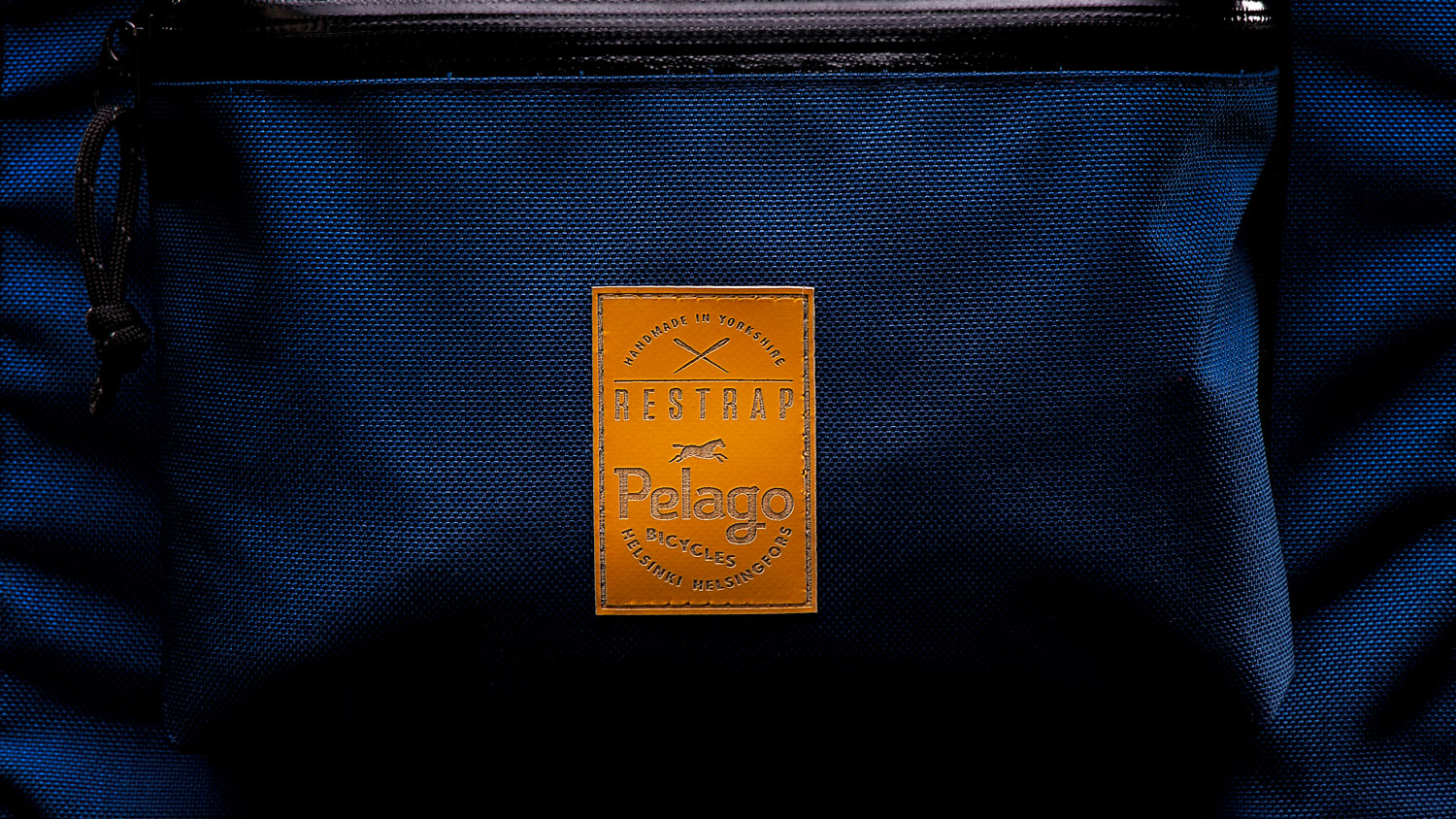 We first got together with Restrap to create the perfect solution for marrying their Rando Bag with the good old Pelago Front Rack. This resulted in the ingenious Fidlock magnetic rack fittings that bolt directly to our racks. After over a year of hard use and abuse, we're still happy to call them the best thing to ever happen to a front rack.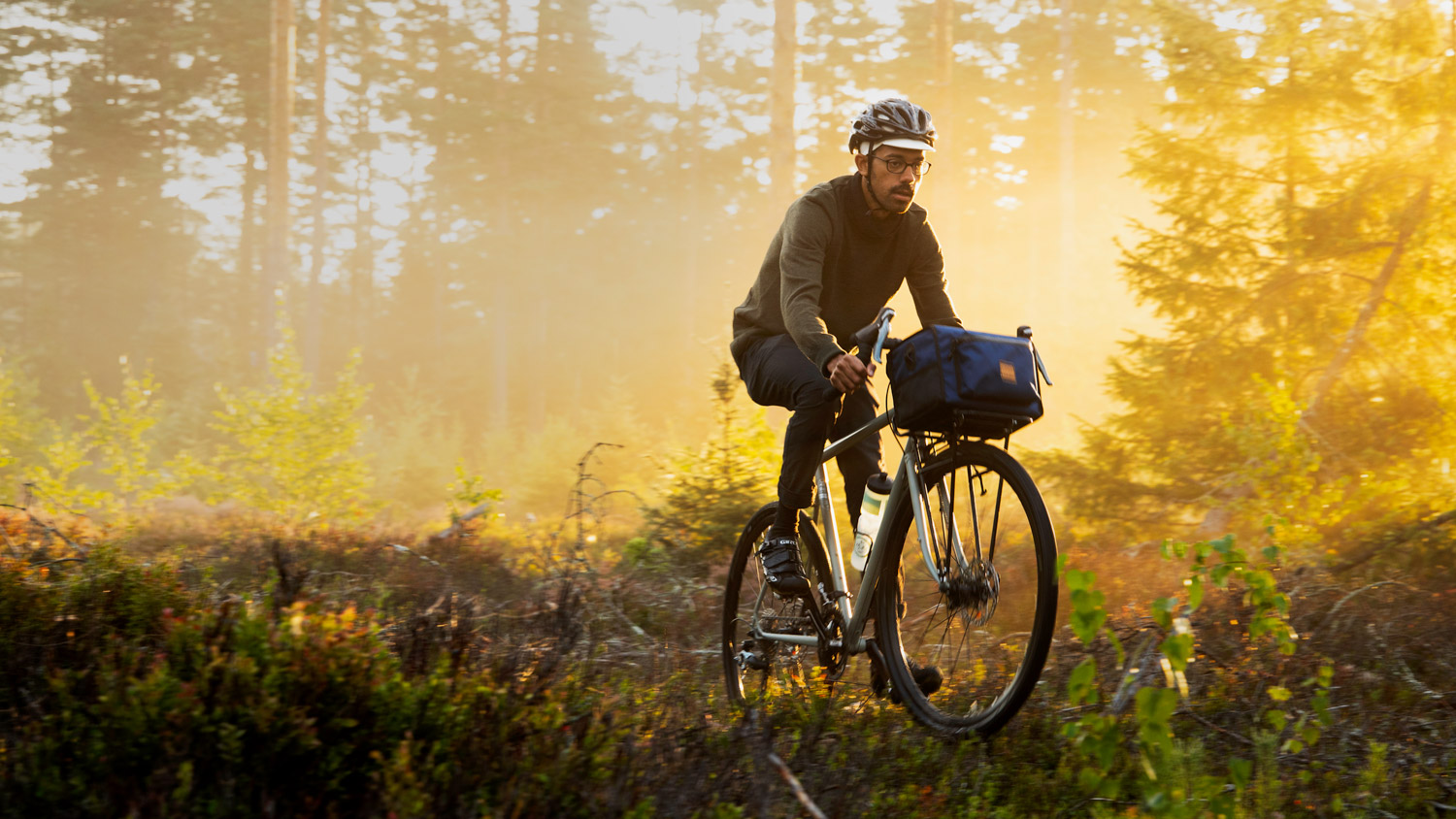 The Restrap Rando Bag is perfect for any ride. With easy access to pockets and a shoulder strap, it's handy to carry your gear in an organised space, both on and off the bike. The military-grade waterproof fabric makes the Rando strong and reliable. Perfect for touring, commuting or just carrying your shopping.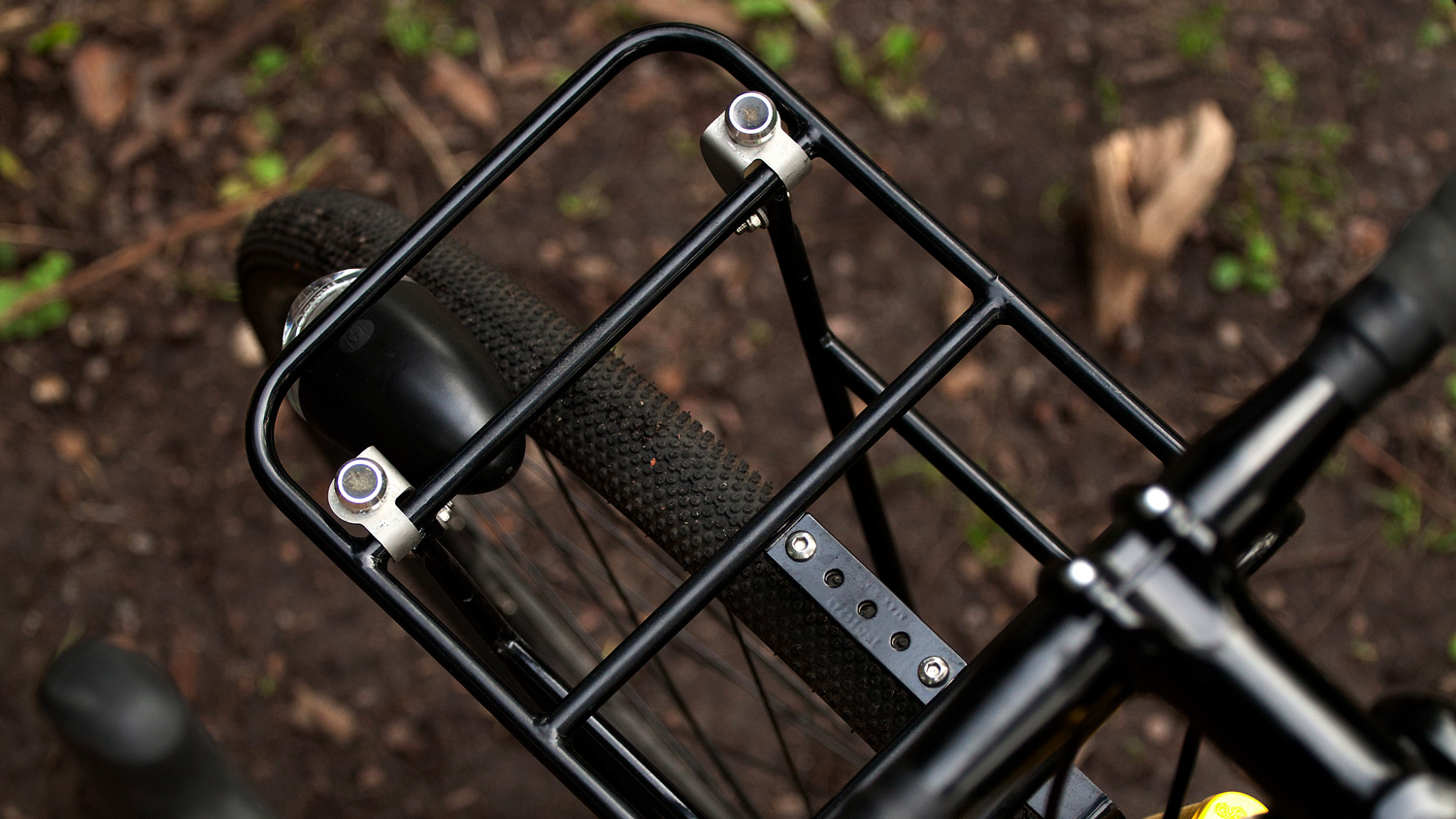 With the Pelago x Restrap quick-release rack brackets, the Rando bag can be mounted quickly and easily to the Pelago racks. Using the innovative Fidlock magnetic bolts, the bag remains tightly fastened even on rougher trails or cobblestones. The small mounting brackets don't obstruct the normal use of the rack when the Rando Bag is not in use.
See the details and treat your bike with one of the limited edition Rando Bags here.