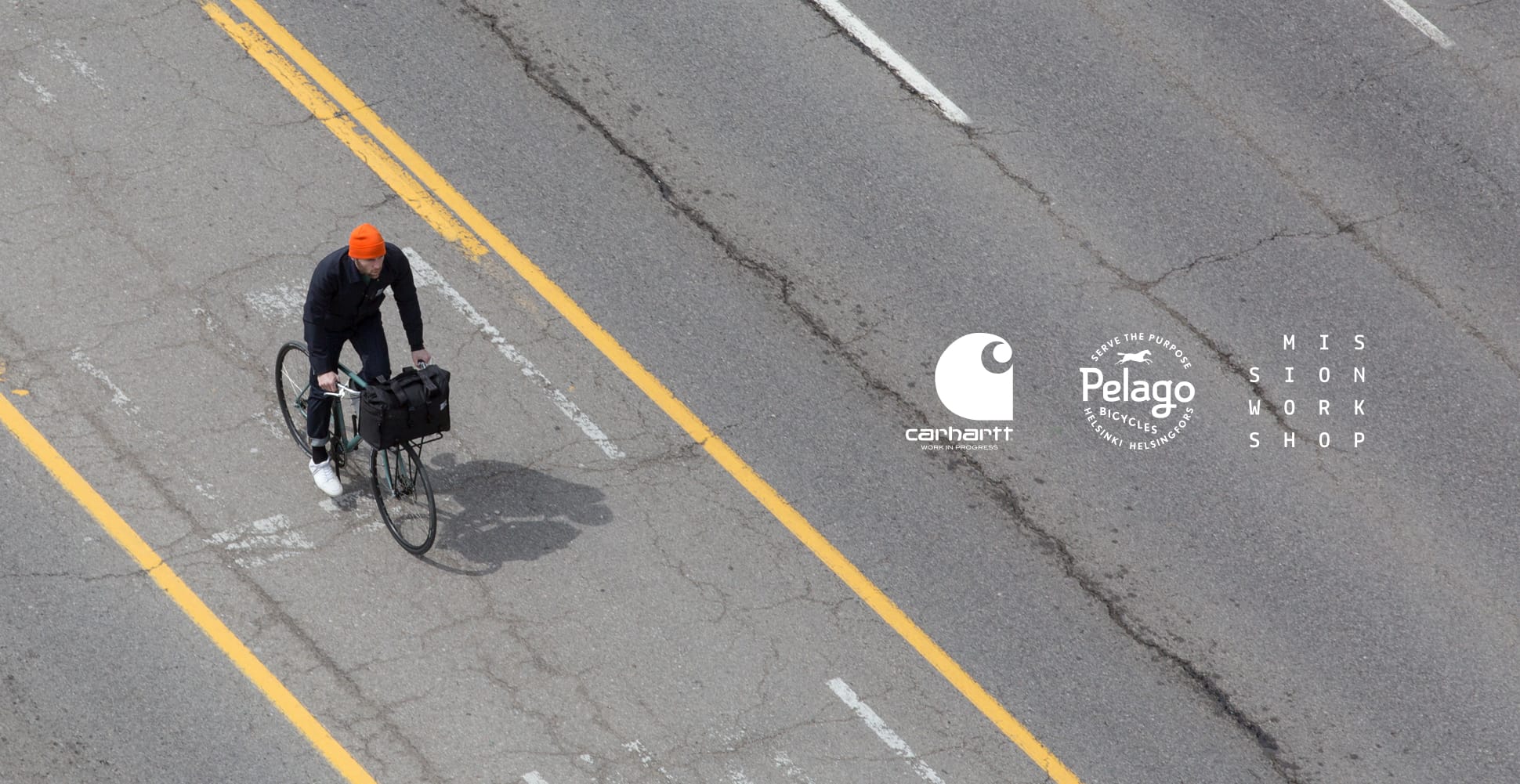 Back in 2013, a group from Carhartt WIP's skate team took a trip to the island of Fuerteventura to do little more than skate and bike for a week. It wasn't exactly an ordinary vacation. The idea was to source ex-skaters-turned-bike-makers to build them something specifically for their tour. The only catch was that the builders had to come along for the ride. So we did.
One of the Carhartt WIP team members knew us from skating back in the day. For the project we found an abandoned frame chained to a post, hacked it free and repurposed as a base for the new custom bike. The trip was a success — no one died — and the rest is history.
What we shared that week inspired us to create a collection based around cycling, with a range that takes you from point A to B, through whatever elements are thrown at you. A means to Freeway Your Mind.
The collection consists of a single-speed porteur bicycle developed to be reliable and easy-to-handle. Its toolbox-green colour was developed as a nod to classic workmanship. A bespoke bag, designed by Mission Workshop, fixes to the front rack and can be removed to be worn in a messenger stye. To conclude the range, double-reflective labeling and other bike-centric details were added to our garments. There's a jacket with waterproof coating, accessories, and t-shirts with special fits. Everything in the collection is practical, but the utilities aren't the main focus. Instead you'll find the technicalities remain in details.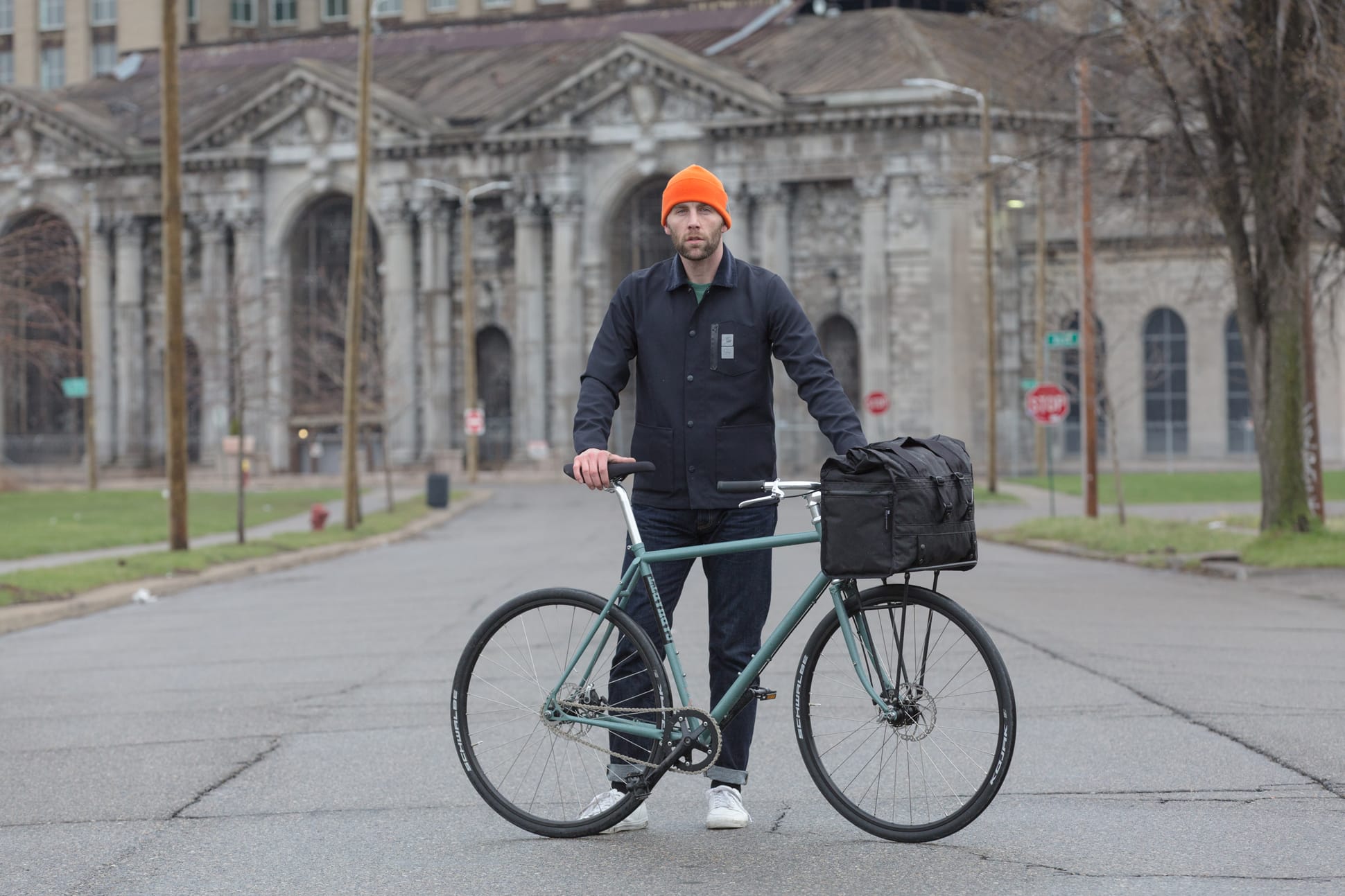 Mission Workshop are in the business of gear that out-performs unexpected conditions. Carhartt Work In Progress was established to bridge the gap between accessible style and traditional workwear. We build beautiful, quality bikes for the beginner and seasoned cyclist alike. Between the three, it was clear that the collection would be practical, durable, and well-designed. We wanted to create something for the middle-distance rider, yet worthy of a seasoned cyclist.